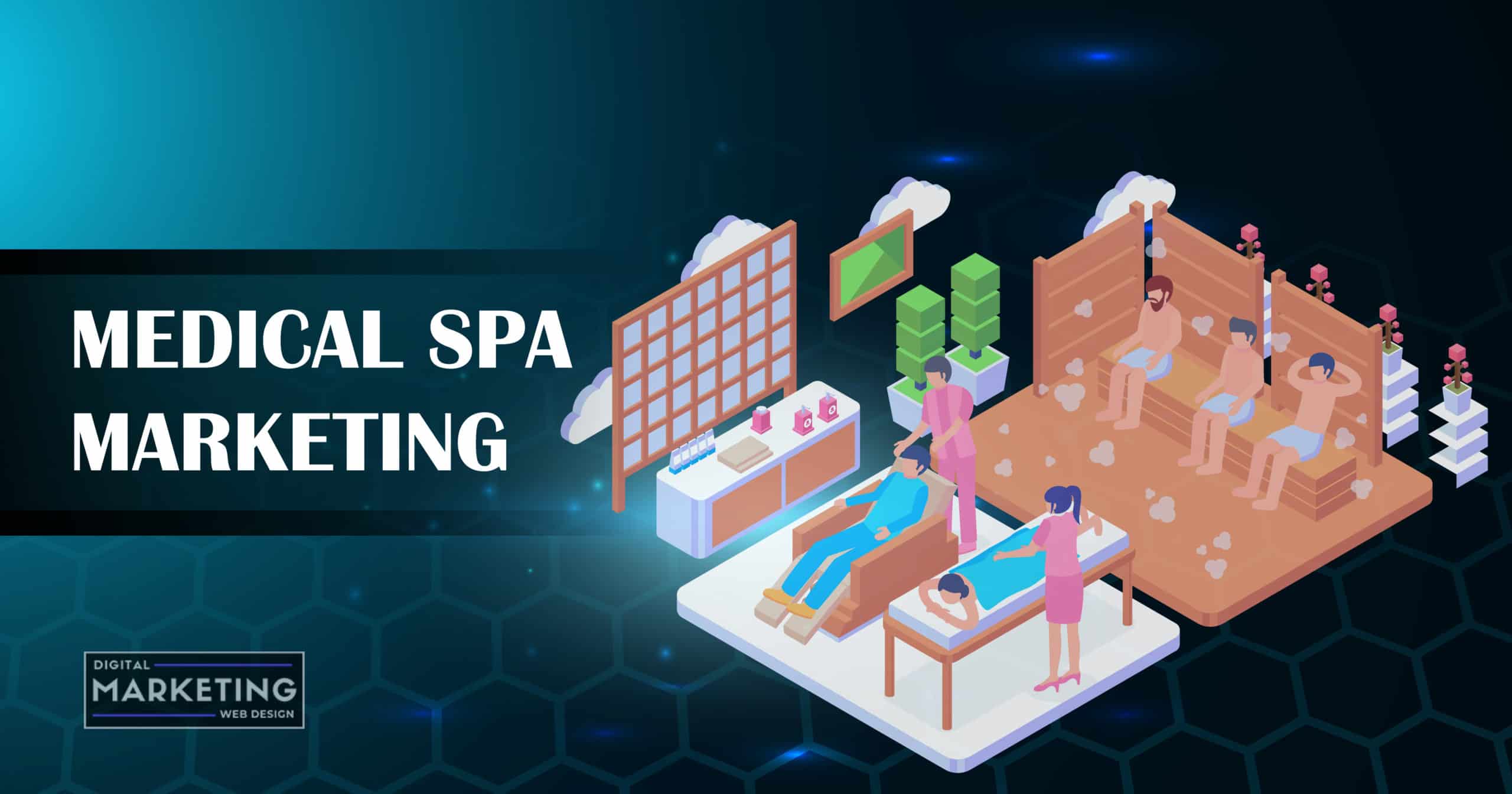 Medical Spa Marketing Services: What You Need to Know
More and more people are choosing spa and cosmetic treatments, and there has been more growth in the med spa industry. It's expected to rise and continue growing in revenue through the year 2022. With the crossover blend of cosmetic medical treatments and luxury day spa, people can now get more work done in one location at one time.
In one year, a particular client of ours experienced a growth online of over 3,000 percent in 2016. The next year, in 2017, the same client had a 75 percent increase in year-over-year growth. Then, in 2018, our same client had a 33 percent year-over-year growth increase in their online growth. Last year (2019), the same client had an online growth (year over year) increase of 26 percent! These statistics don't lie. We know what we're doing.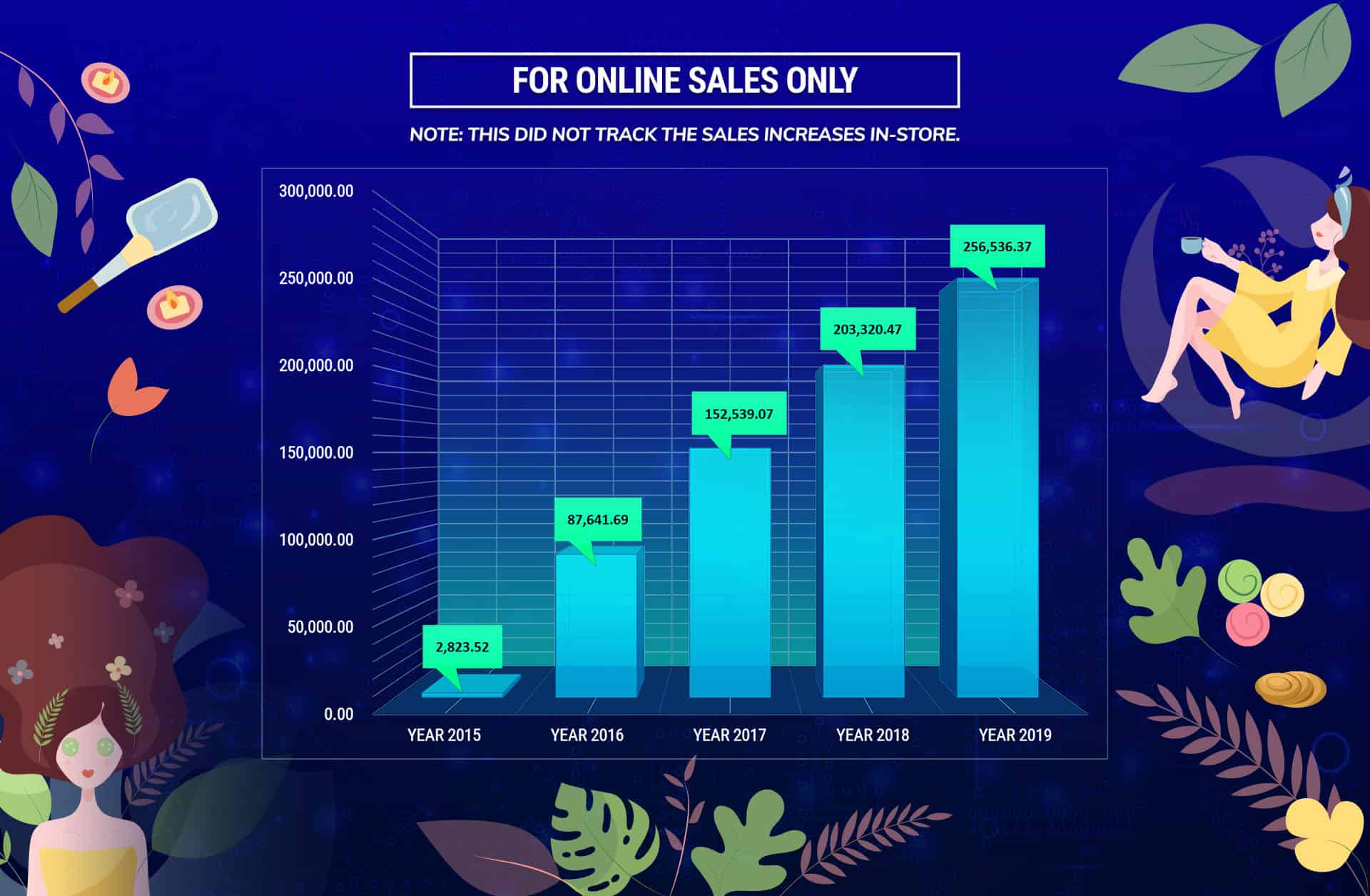 With that said, there is a need for better marketing strategies for medical spas. People know that med spas are useful for improving physical appearances, and doctors want to add this revenue to their business. Therefore, the medical spa industry is booming and unlocks a variety of opportunities for entrepreneurs. Still, there is high competition in the field, so you need the best medical spa marketing services possible.
With Digital Marketing Web Design, you get that and much more. We know what we're doing and can help you find the right strategy to meet your needs. It's important to think tactfully and prepare your plan effectively. We have over five years of experience working with clients who own a medical spa in the aesthetic industry.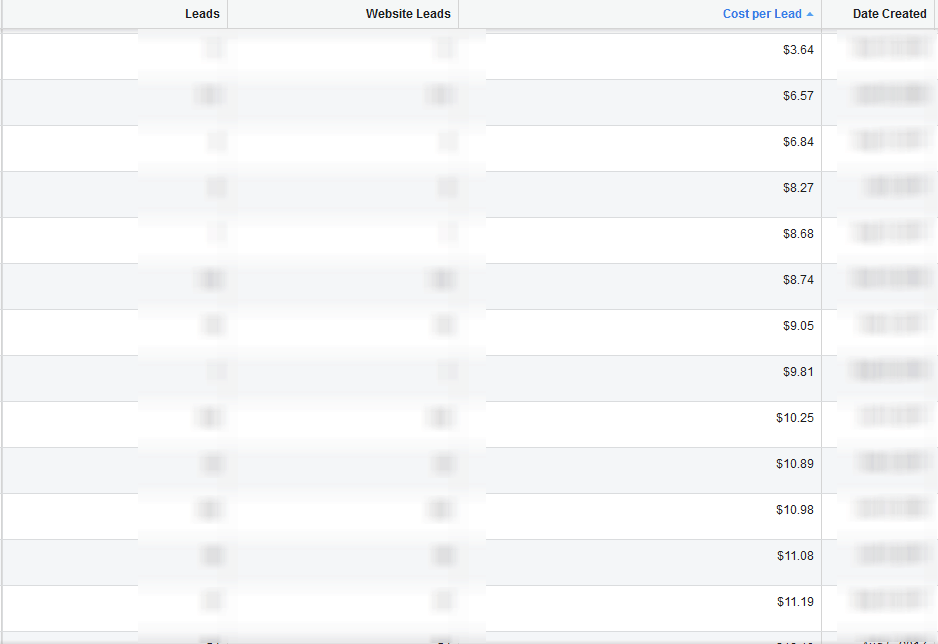 Medical Spa SEO: Is It Worth the Investment?
Many people in the medical spa world don't believe that SEO is necessary. They may have tried it in the past with mixed results. The issue here is that the data you show us determines whether the SEO is going to be valuable or not. You need to know two things here:
What keywords for which to optimize your website (how many people use those keywords when searching)

What the services or products you sell are worth
With these two pieces of information, we can help you put numbers to the revenue you hope to generate from your medical spa and use data-driven SEO to achieve it.
When someone searches for something, they often include the type of service (medical spa or med spa) and a location. For this example, we are going to use Med Spa Chicago. The first thing the user sees is the three-pack or the Google Map Pack. These are the top three listings, and then there are other businesses listed below that.
You need to choose a marketing company that can help you get ranked here. Generally, any SEO package you purchase includes the Google Map feature.
Once you get out of that part, you are going to find organic rankings. We can help you get a 31 percent increase in organic search visitors. We understand how to choose the best keywords and place them strategically on your site and in your content. That way, you have a better chance of getting on that first page of results.

Keyword Research
We use a keyword tool to help us generate keywords that your potential customers might use. It depends on the type of accounts you have. For example, we might use Google Keyword Planner if you use AdWords. All of this is free to you, so you could actually do it yourself. Still, it's tough for someone who doesn't have the skills or time.
Once you've chosen your keyword tool, you type in a search phrase. It spits back the estimated volume of searches per month for that phrase or word. There might be 1,000 people searching for Med Spa Chicago each month, which means you might be listed on page 10 of the SERPs. Other search terms can include your services. For example, you may offer Botox, so a keyword phrase could be Botox Chicago.
Of course, these are just examples. You are going to focus on your geographical location, services, and more.
Here is the caveat: You want a term that is searched quite often because it means a lot of people use it. However, if there are too many searches for that term, you may not be on the first page of the results list. If that happens, you aren't going to be seen much because most researchers don't go past the first page.

Click-through Rates at the First Position
Clearly, Chicago is full of medical spas with related search terms, so what does that mean to you? If you're number one on the ranking list, there's about a 32 percent click-through rate. That means more people are likely to click on your website link and visit your site instead of the competition.
Those ranking second on the first page of results are going to see click-through rates of about 14 percent, and it just continues going downhill from there.
However, knowing the popular keywords and how many searches they get is essential because it can help you figure out what the competition is doing. Actually, it tells us how many more qualified leads they're attracting to their website.

Local SEO
Here is where local SEO is essential. This is what we've been showing you the whole time with a particular location (Chicago). You've got to focus on conversion rates here. How many people search your term or phrase, see your result, and click on yours instead of the competition? That can be tricky to figure out, but we've got ways to help you do this. Metrics are essential to help you determine which keywords to promote. Then, you can create content using those keywords and place them strategically throughout the website. The more times you get these keywords on your page, the more hits your page receives. This helps it index higher on Google and other search engines.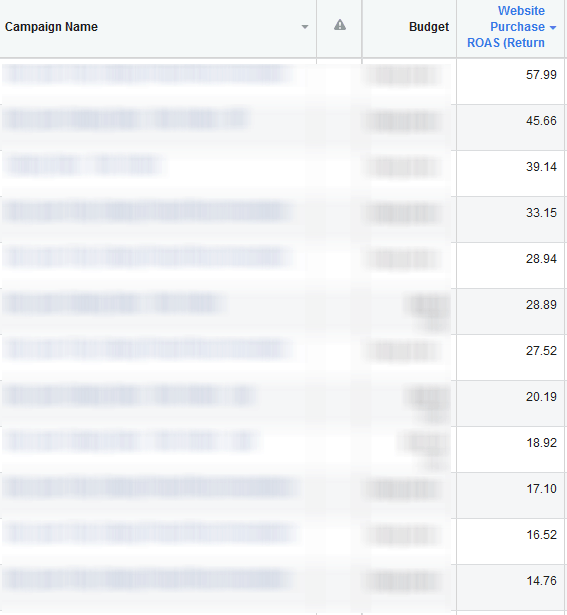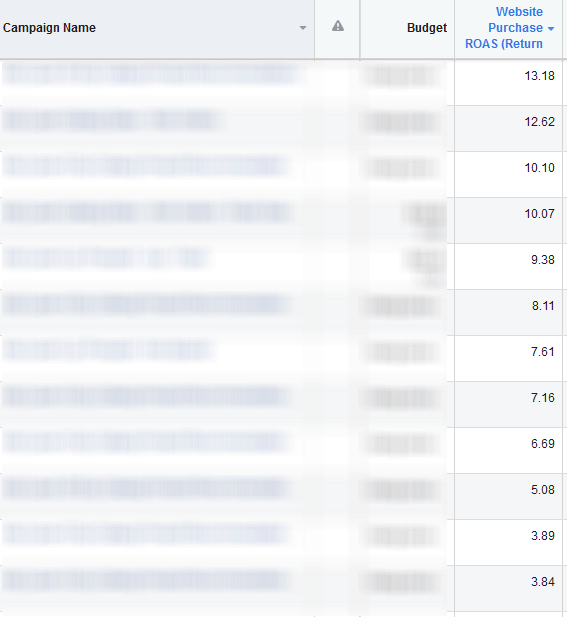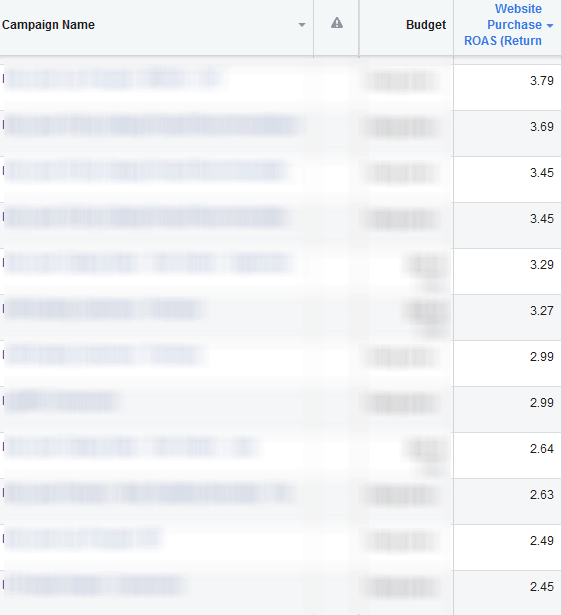 Med Spa SEO: Why You Need It
Without search engine optimization, you aren't going to be found. Google itself can't locate you and make sure (through its algorithms) that you are a good website. This means you aren't going to get found. If you do a quick search for 'medical spa [your location], can you find your website in the many listings?
This is one of the first things we do for you. Our goal is to find out where you currently rank and ways to improve on that. Of course, we do that by measuring various things and data. Then, we focus on organic traffic. Anyone can pay to be on the top of the SERPs pages, but the sad truth is that most Google users scroll right past them. They already know they're paid advertisements, so it appears that you are pushing for their business.
There is a place for using ads and times when that works. We understand all of this and can ensure that we only use that option when it is going to benefit you the most.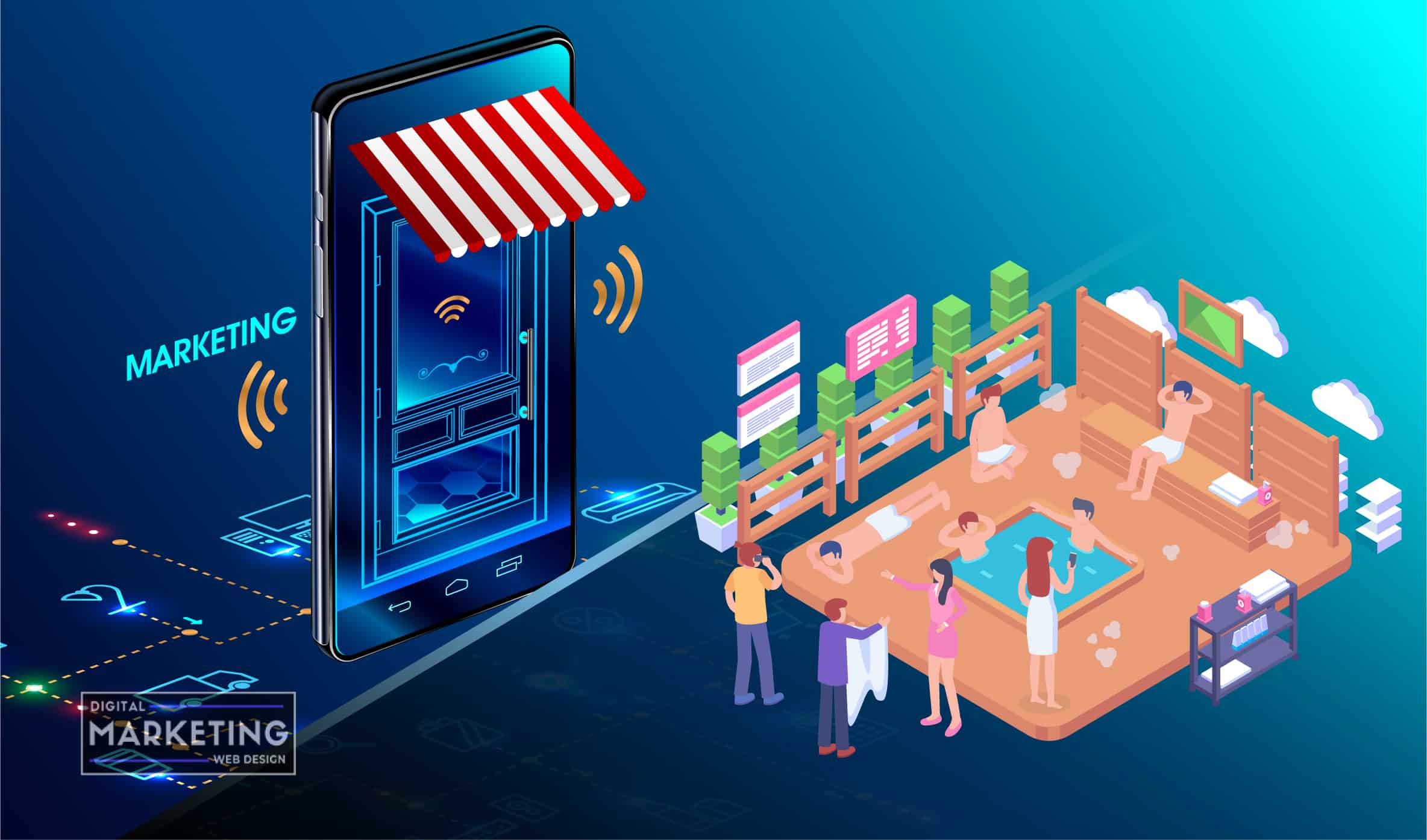 Aesthetic Marketing: What Is It?
Most people have never heard of aesthetic marketing, so they are missing out on a great opportunity. Aesthetics usually focuses on visual beauty, so it fits right in with the med spa bit. You are helping men and women look more attractive or improve their aesthetics. Therefore, you have to market it that way.
There are a variety of marketing tactics you can use, and we can help you determine the best solutions. These can include writing/posting blogs, offering personalized messages, telling stories on social media, and focusing on your branding. Hosting events can also help, which we discuss later.
You may not realize that there are some things you shouldn't do when focused on aesthetic marketing.
The Do's include:
Choose the right talent for your medical spa (employees and staff).
Monitor online reputations carefully.
Invest enough in marketing so that you can reach your target audience.
Be selective about the vendors and companies with which you work.
Make sure to choose products and technology carefully.
Convert from offline tactics to online options for better analytics, metrics, and tracking.
The Don'ts include:
Spend money frivolously. Pay close attention to tracking results and put more money into those programs that are working.
Respond directly to negative online reviews. This is not likely to avoid a conflict and might escalate things. You can send a quick, "I'm sorry" blurb and contact the person privately.
Assume patients can find you just because you have a website. Market that domain name hard.
Jump on each social media platform right away. Instead, focus on the ones that your patients are most likely to use and then branch out slowly to avoid overwhelming yourself.
Overlook traditional marketing. Yes, you want to move away from offline options for the most part, but they can still be beneficial at times. Plus, this is a great way to start med spa events, such as open-house seminars. We are going to talk about this more below.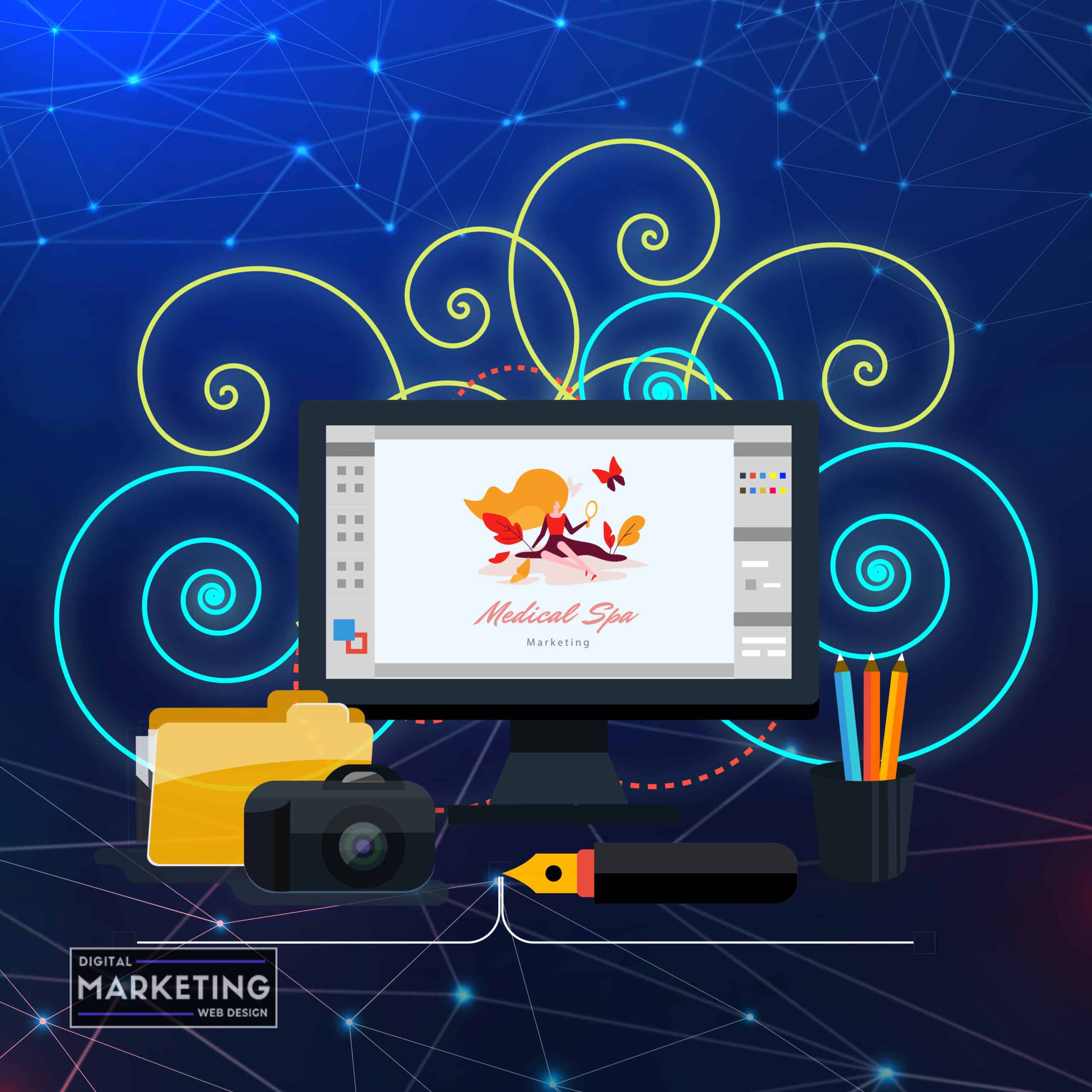 Aesthetic Brand Marketing
Aesthetic brand marketing is similar, but it focuses primarily on your brand. You have a special name; it's unique, and it meets all of your needs. This is what others are going to remember most, as well as your logo.
It is essential that you have a marketer who can help you brand yourself for the long-term. We understand your needs and offer a variety of options. These can include:
Website design. You need to elevate your brand and stand apart from your competition. Our digital marketing team can help you create a masterpiece that is easy to use and navigate while still looking excellent.
SEO visibility. We have ways to ensure that your practice is listed at the top of the SERPs. SEO can also include retargeting, displays, PPC marketing, and others.
Website management. Once your website is designed by us to look amazing, you have to keep it updated. This is hard to do alone, but we have the skills to ensure things are done right. That includes writing new blogs/content, changing the monthly specials, including information about various procedures, and much more.
Marketing strategy. You need an effective online strategy to market your brand and products. It must be created and maintained, which can be difficult to do yourself. We offer customized solutions tailored to fit your needs.
Mobile responsive. Your website is going to be looked at on a smartphone more often than a computer. Smaller screens should be taken into account when creating the site so that it works on with any screen resolution.
Marketing Aesthetics:
Get New Patients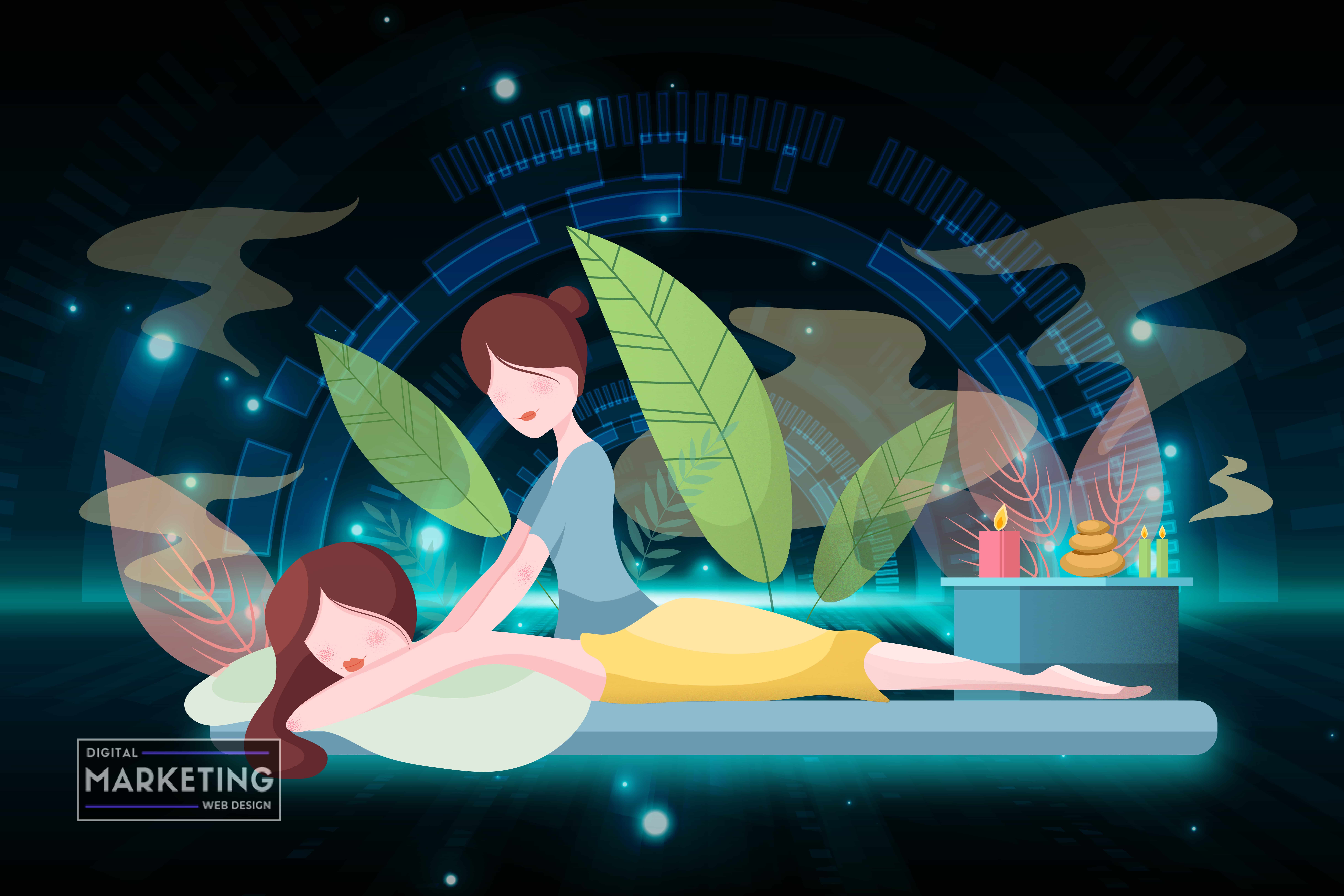 The term 'marketing aesthetics' can mean various things, but we like to think of it as marketing your aesthetics business. We do that in a variety of ways, such as through SEO, email, PPC, social ads, text marketing, and your website. Our goal is to help you get new patients by increasing brand visibility, getting more social media followers, and the like. This includes a variety of things.
What We Do?
We're not going to sit here and list all of our services, but we do want to point out some of the most popular ones.
We can offer Facebook and Google ad campaigns that are designed to convert visitors into patients. Our creations are targeted to meet your specific needs and help you reach your target audience. In fact, with our tracking, strategy, and targeting, we can generate free consults and leads for clients in the aesthetics industry for much less than an average CPC of your existing PPC campaigns.
Of course, we also think that email marketing is an excellent way to generate business, but you have to know how to do it. We can help with lists and create content that is going to get people interested enough to visit the website or call for an appointment. This is your ultimate goal, and we have the skills to make it happen.
The one issue every company faces is negative reviews. You're going to have customers who are just upset about the whole experience. It's never fun to deal with, but there is a right and wrong way. When you let us monitor your online presence, we nip these things in the bud and help you contact the person and try to make it right. That way, you can get some of those negative remarks removed. Remember, people read them to see if they should call your company or go with the competition.
A newer way to market is through text marketing. You can send text messages to potential customers. The easiest way to do this is to send offers to prospective clients. This way, they get to save money and try out your company. Often, they are going to have a great experience and are going to come back and tell their friends.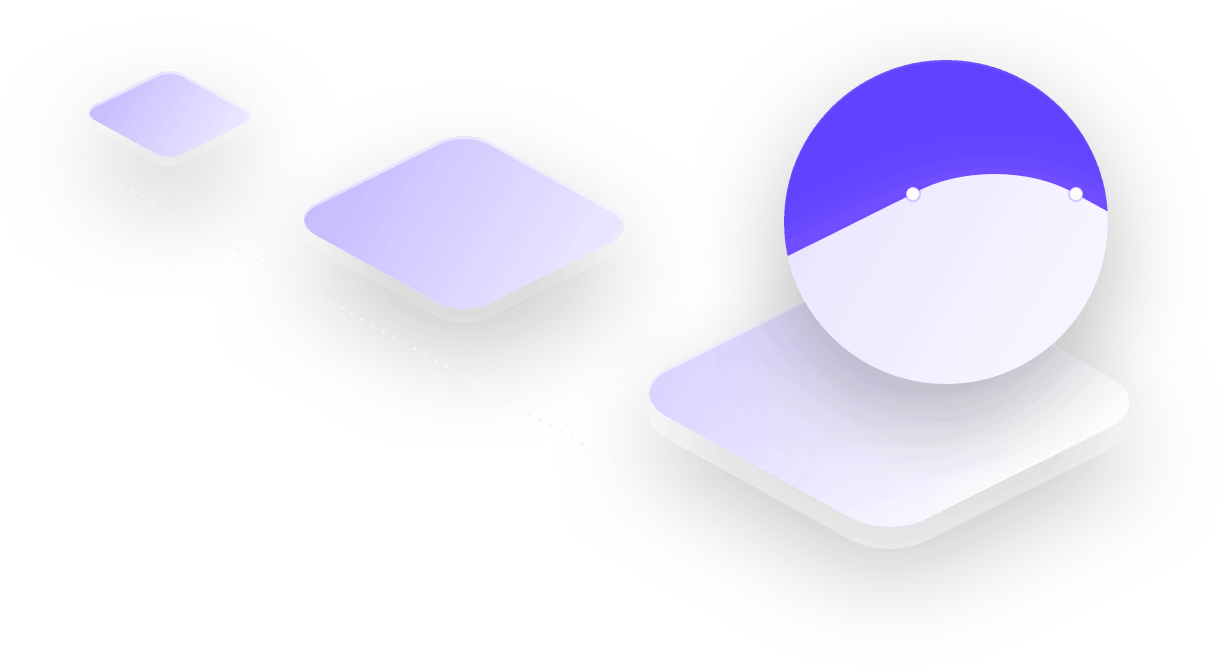 Still, nothing can happen if you don't have a great and well-designed website. We offer this service as part of our marketing aesthetic. Things are streamlined and easy to navigate, but they are also unique.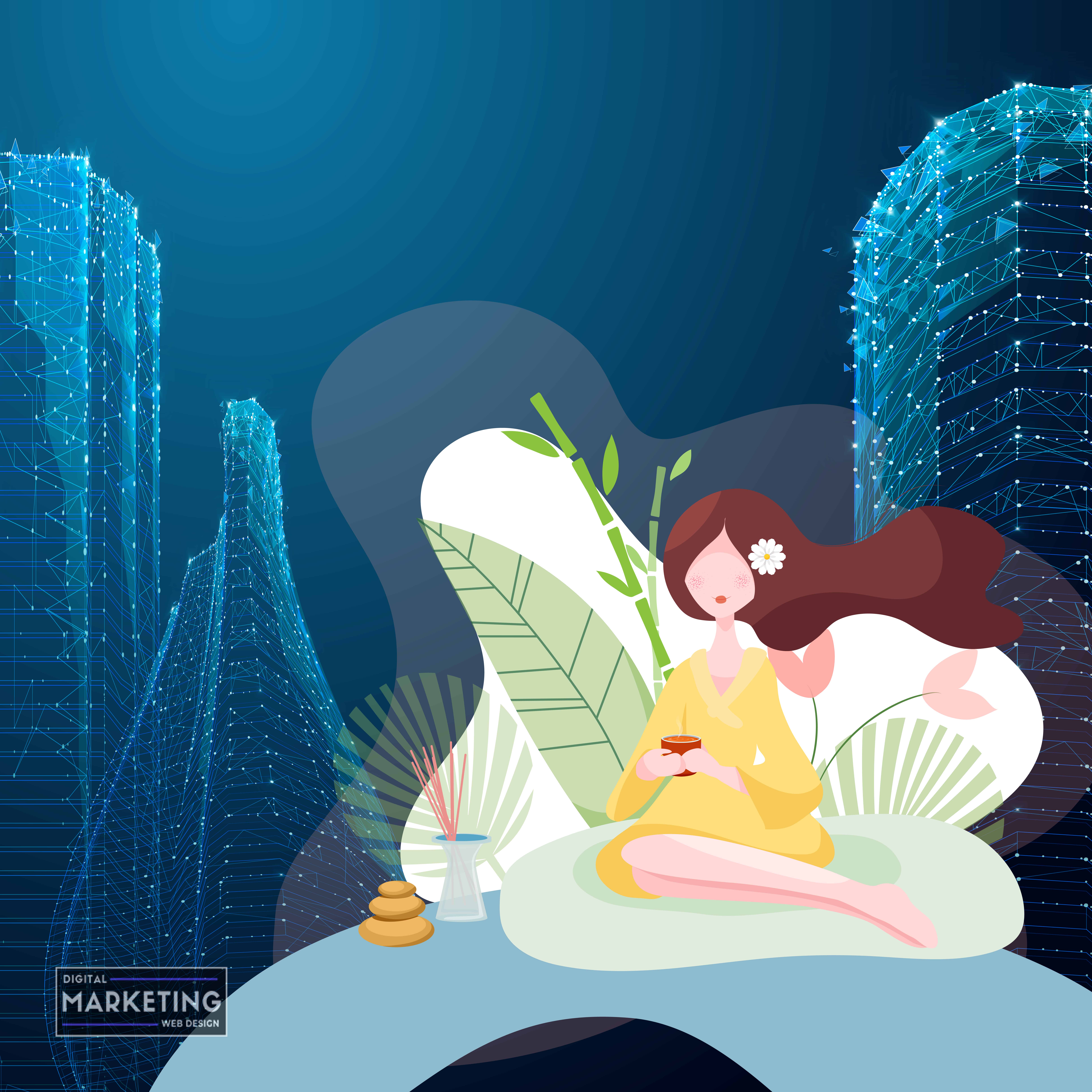 Medical Spa Marketing Companies: Choose Wisely
The medical spa marketing company you choose to work with is going to be part of your team. Therefore, you need to ensure that it is doing its best to meet all of your needs.
We understand what you're looking for in a marketing company. Therefore, we can help with many things. For example, you want to appear first on the search results page, and you need to have a targeted strategy to do so. We know how to do this for the medical spa niche and can help boost the performance of your website so that it is optimized and gets on that first page.
The whole point here is to stand out from the crowd. You've got a lot of competition because med spas are so popular. We have proven marketing tactics and programs that can drive growth to your business. However, we focus both on returning visitors and new clients, whereas our competition tends to focus on getting new clients only. The issue here is that you don't get the benefit of attracting and keeping clients.
Throughout our process, we test the ads we create for you to ensure that they are performing their best. Plus, we can measure results and provide a consistent return on investment. Often, clients who use our advertising campaigns achieve a return on investment of their advertising budget, which can be as high as $57.99. Strategies to Include in Your Medical Spa Marketing Plan
There are many strategies you can consider, and we are going to talk about each one in detail.
Brand Name and Reputation
Your competition is fierce, and you're likely to feel it all the time. Therefore, it is essential to build a good reputation and brand name in the market. Most consumers form an opinion of a brand in just 10 seconds. That isn't a lot of time for you to impress them, so everything has to be perfect.
Plus, it takes about five to seven of those impressions before someone remembers your brand's name. Therefore, presenting the brand is essential. We can help you interact and engage with your target audience, which can give you the power to impact their decisions. Every detail is accounted for, including brand logos, business information, your services, and more.
Business Website and Local SEO
There are over four billion internet users throughout the world, so your online presence is essential. Your website is your best and most powerful marketing tool. Plus, it can double as a storefront. People can now look you up anywhere from their smartphones, so it is imperative that your site works on any device.
Of course, local SEO is where it is because most of these people are interested in a particular service from a med spa. "Near me" searches account for up to 82 percent of all smartphone searches, so it is imperative that you show up in those first thing map listings.
Medical Spa Event Ideas
If you want to promote yourself, you need the right solutions. One way to do this is by hosting special events. You can make them open to the public or only through invitation. This helps to create a buzz about your company. Those who didn't get invited may visit your website to learn more and get on the list for the next one. Plus, everyone is going to get excited and want to book future sessions with your company.
There are many events and offers you can utilize. We can work with you to find the best options, but here are a few ideas:
Run a contest (through the website or social media platform). Online contests are great promotional options and can help you create a bigger following. Plus, you get to interact with current fans and get data for your future campaigns. Consider photo contests, essay contests, and even videos. Just keep it specific to a theme or idea.
Events are often things that you host. Consider raising money to help a local charity. If people donate a specific amount of money, they can get a massage, facial, or something else for free.
A makeover party and wine-tasting events are also highly popular. Make sure you hire an event planner so that things go smoothly, and your company is going to be the talk of the town.
It can also be helpful to attend other events in the community to promote your brand. For example, go to a bridal show and buy a booth. Women are there to find the services they are going to need for their big day. A medical spa can help them erase fine lines, relax, and much more. It's a win-win for everyone involved.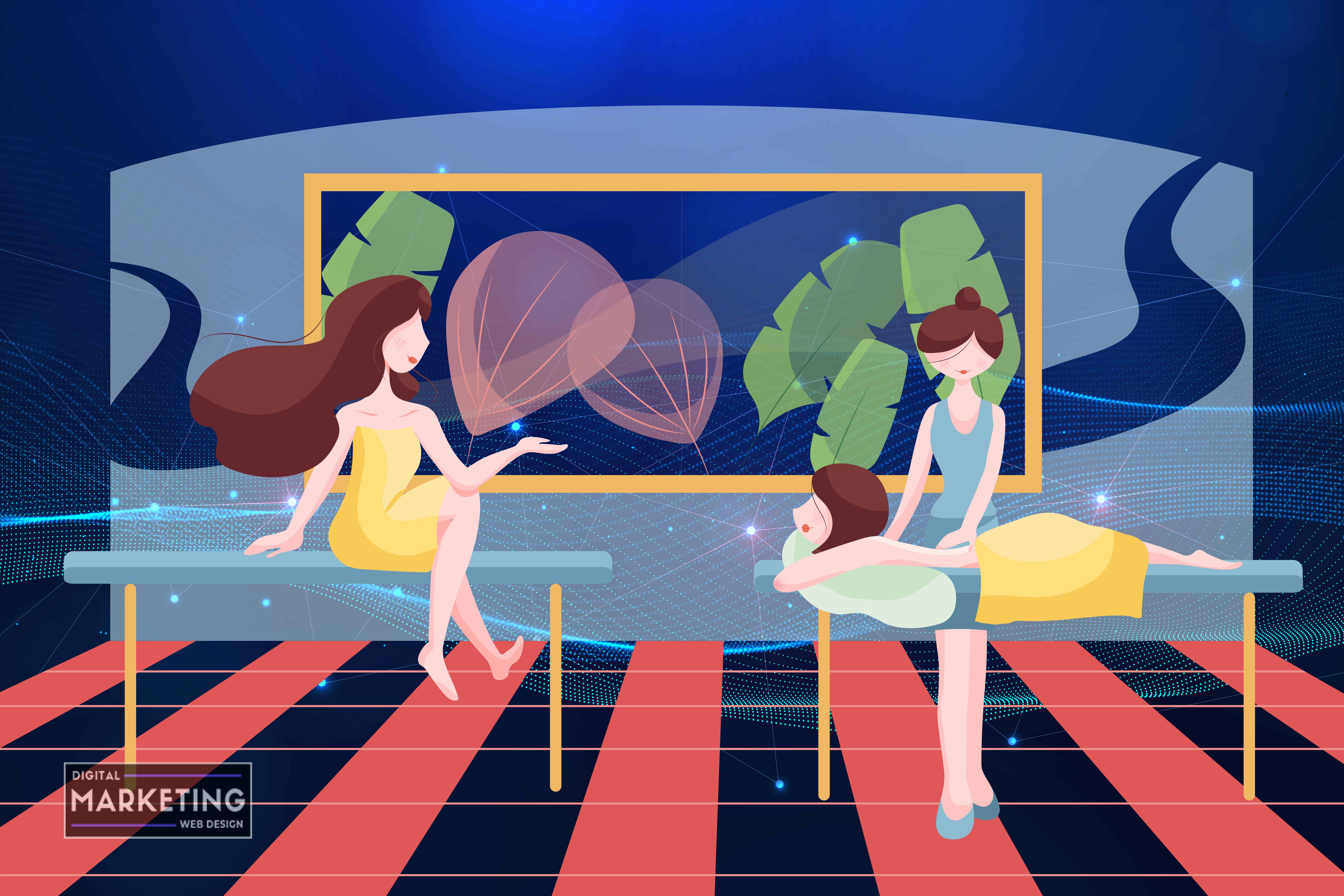 Medical Spa Marketing Service
When it comes to marketing a medical spa, there are certain things you must do. Still, it's hard to know what those are, so you're now looking for a company to help. We have the right skills and ideas to ensure that you are noticed by more clients and have a better following online. Our services can include many things.
We help you identify the target market and what these customers want (microdermabrasion, Botox, chemical facials, and more). Then, we help you advertise yourself using traditional and online means. Our goal is for you to have a balance between print (billboards, magazines, and more) as well as online (PPC, directories, etc.). Email campaigns are also important, as is your website. Plus, we help you with social media and other events.
You never have to worry when you have us on your side. We take into account all aspects of your business and online presence, monitoring everything so that you stay ahead of the competition. We enjoy helping medical spas build their brand, but we can only take a limited number of clients each month. Don't wait and miss out; fill out the form, and schedule your free consultation today. If you prefer the DIY approach, consider a particular service that you need help with and let us help you achieve your goals.
[et_pb_fullwidth_header_extended text_orientation="center" button_one_url="https://www.youtube.com/watch?v=PvuOgRQ2YeU" button_mobile_fullwidth="on" popup_video_on_off_one="on" button_one_twod_hover_on_off="on" button_one_twod_hover_style="hvr-pulse" button_two_twod_hover_on_off="on" button_two_twod_hover_style="hvr-pulse" _builder_version="4.4.0″ title_font="Muli||||||||" title_text_color="#ffffff" title_font_size="64px" content_font_size="18px" content_line_height="3em" subhead_font="Muli|200|||||||" subhead_text_color="#ffffff" subhead_font_size="35px" subhead_line_height="1.1em" custom_button_one="on" button_one_text_size="20px" button_one_text_color="#ffffff" button_one_bg_color="#593aff" button_one_border_width="0px" button_one_border_radius="2px" button_one_letter_spacing="1.5px" button_one_font="Muli|800|||||||" button_one_custom_padding="14px|36px|14px|36px|true|true" subhead_font_size_tablet="" subhead_font_size_phone="28px" subhead_font_size_last_edited="on|phone" box_shadow_style_button_one="preset3″ box_shadow_blur_button_one="60px" box_shadow_spread_button_one="-12px" box_shadow_color_button_one="#593aff" button_one_bg_color__hover="#783aff" button_one_bg_color__hover_enabled="on"][/et_pb_fullwidth_header_extended]