Messenger Broadcaster is a tool for broadcasting non-promotional structured message to Facebook page's messenger leads.
Send a message to all messenger leads within few seconds.
How can we send promotional message?
By Facebook policy, you are not allowed to send promotional message outside 24hours of last interaction with your subscriber. So how we send promotional messages? The trick is, send non-promotional message adding buttons/postbacks with promotional replies. Here is the policy overview of Facebook Messenger feature: Policy Review
Messenger Broadcaster Features:
Quick Bulk Broadcast: With this feature you will be able to broadcast message to all messenger subscribers (old & new) with in just few seconds. Sending a message to many recipients can be inefficient to accomplish with the Send API, as each recipient requires a separate API request.
For Messenger bots that need to send to a very high number of recipients, this means sending messages in batches to avoid hitting the Messenger Platform's rate limit, which can take a very long time. Quick Bulk Sending solved the problem by sending to all subscriber with one hit. (With this Quick Broadcast, the limit of subscriber per campaign is 10K by Facebook. If the estimated reach exceeds 10K, create campaign by selecting label to segment the campaign.)
Broadcast to BOT Subscriber: Besides sending Quick Broadcasting you may need to send message to some subscriber as one by one. You can send message to all subscriber that after implement our BOT with this option. Delivery & read report can be tracked by this feature. This is also fast as you don't need to setup delay to send message.
Messenger Broadcaster Subscription Messaging approval

Messenger Broadcaster will require Subscription Messaging approval for each page
Go to your desired Facebook page and click settings: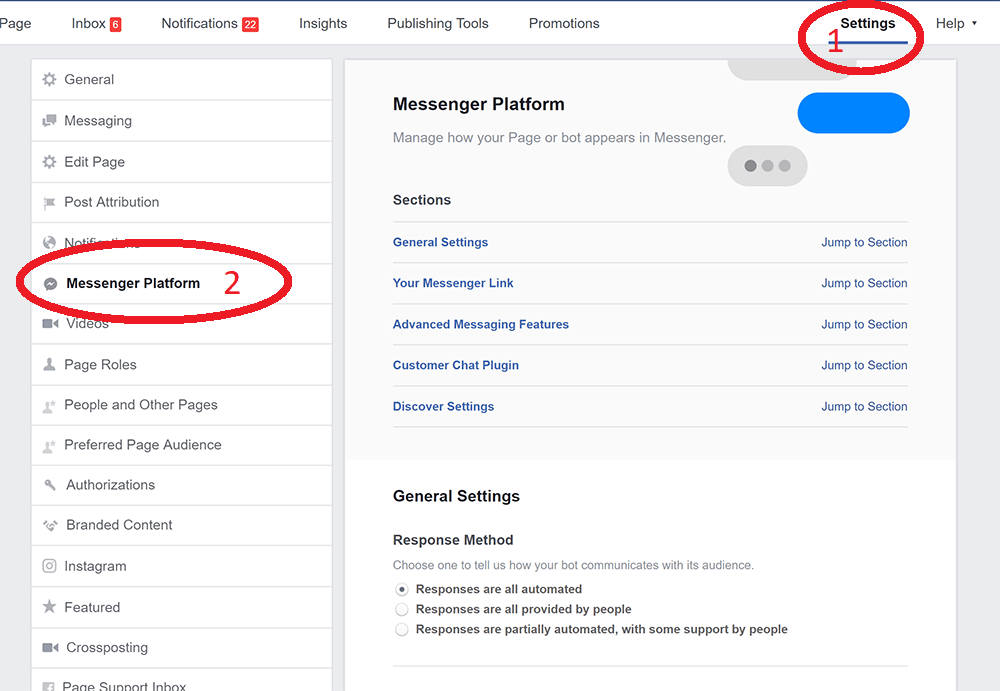 Scroll down and to advanced messaging features & click request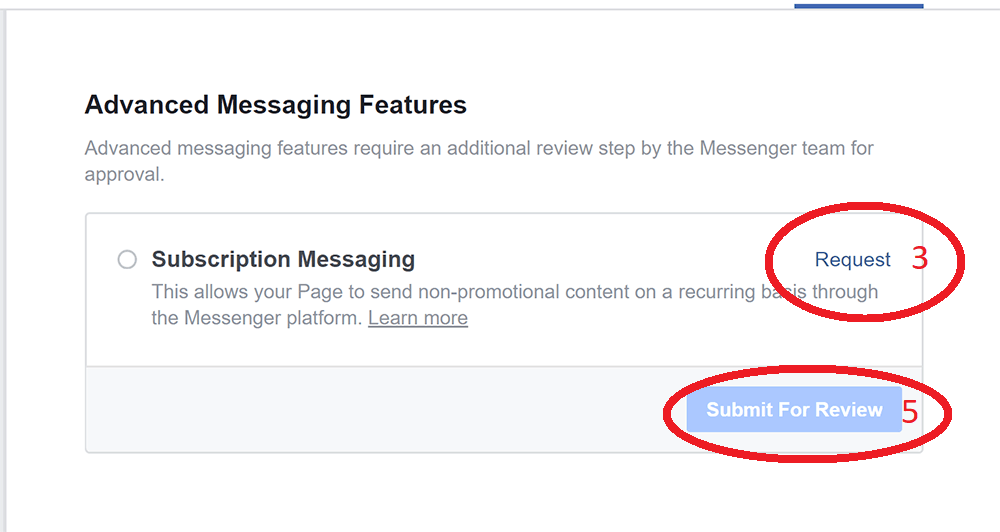 Fill out the form and explain how you will send your messages.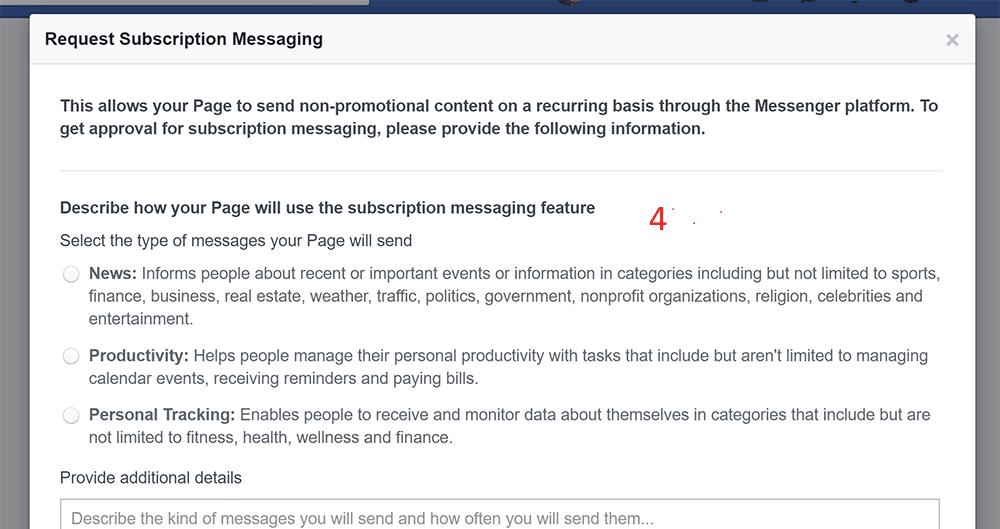 For example, if you page is related to recipes. (Do not copy and paste this!  Tailor your subscription review request to your Facebook page.)

You can say:
We want to send messages to our messenger subscribers about new recipes.  Each time we will provide a new and fun recipes for them to create at home, we want to update our subscribers with this information.  We will also provide weekly and bi-weekly cooking tips.
Then for the examples you would say:
Example #1
Dear Subscriber, Did you know we just released a new recipe for cooking a Thanksgiving dinner on a budget?  Check it out here.
Example #2
Dear Subscriber, We have just published a new easy 10-minute dinner recipe, check it out here.
Example #3
Dear Subscriber, When in doubt, use a meat thermometer to make sure your meat is fully cooked!