To automate posting on Pinterest, you need to create an app there. It is easy and can be done in less than 5 minutes.
Login to your Pinterest account you plan to post from.
To create a pinterest app visit the following link.
Link: https://developers.pinterest.com/
These are the steps to create a pinterest app:
Visit this link: https://developers.pinterest.com/
Click the button "Create app".

Provide the app name and description and then click the button "Create".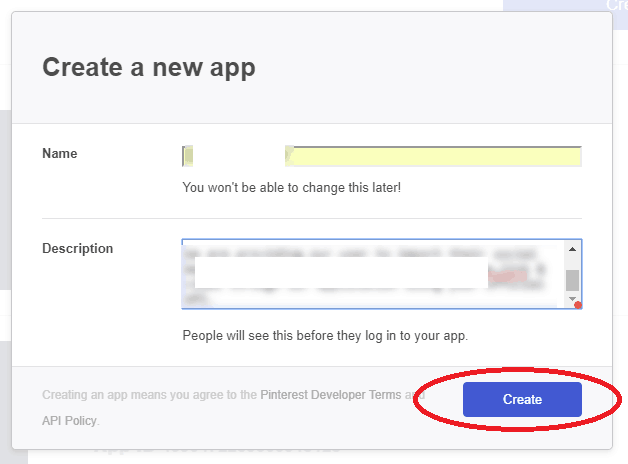 Fill all the necessary fields. For the "Redirect URIs" follow these instructions.
On your application, go to the "Comboposter" menu then "API Configuration" sub-menu and then "Pinterest Settings"


After clicking "Pinterest Settings" you will be redirected to your pinterest api settings list. On that page click the "Add" button.
Now you can find the redirect URIs for your pinterest app.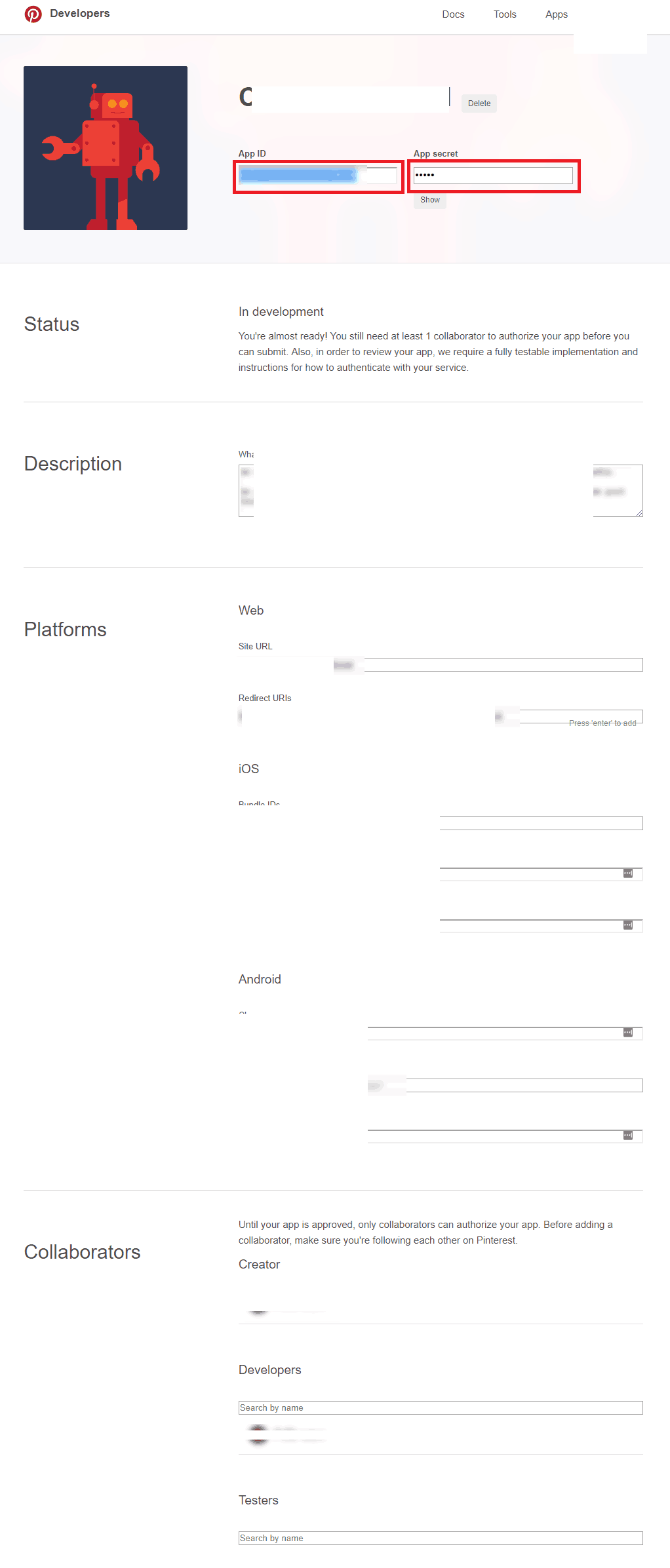 Now update your app information.
After creating the pinterest app you will be redirected on your app's details page.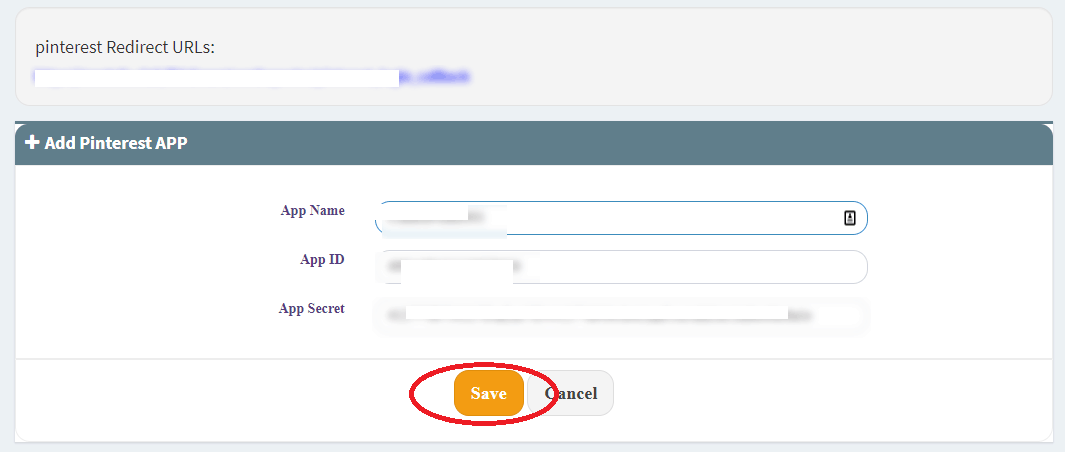 Collect your App ID & App secret and use it to add pinterest settings on your application.
Now keep your eyes go through the added entry on the api settings list. You will find some icons under the action header. Click on the left most icon.


After redirecting you will find a "Add New Account" button. Click it.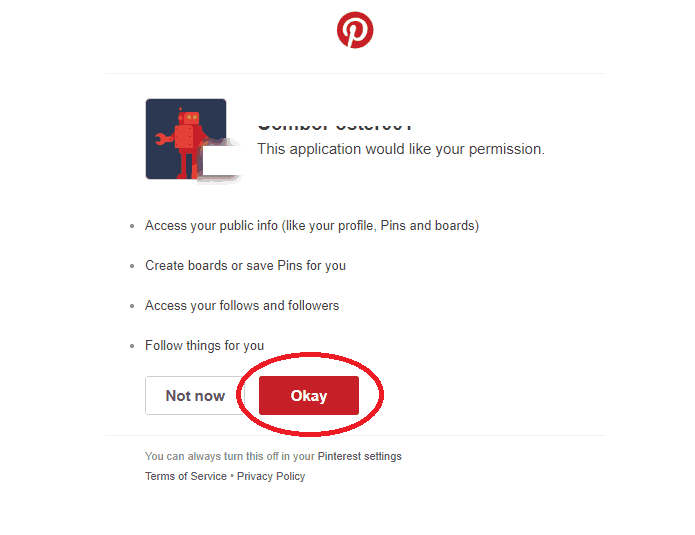 Now allow the requested permissions. If everything goes fine your account will be imported using your pinterest app.