Robot Chat Messenger Bot Tutorial – Instagram Auto Reply Overview
Import Account: Here you will find a button "Login with Facebook".
By clicking on this button you can import your FB account.
After importing your account you will see your account with page information and settings.
You can unlink your account also.
You can enable or disable auto reply setting.
For auto comment reply you need to enable it first.
Analytics of your account will appear if you click on the "Analytics" button.
One last thing, you can update your account by clicking "Update Account" button.
It will update followers and media information of your Instagram account.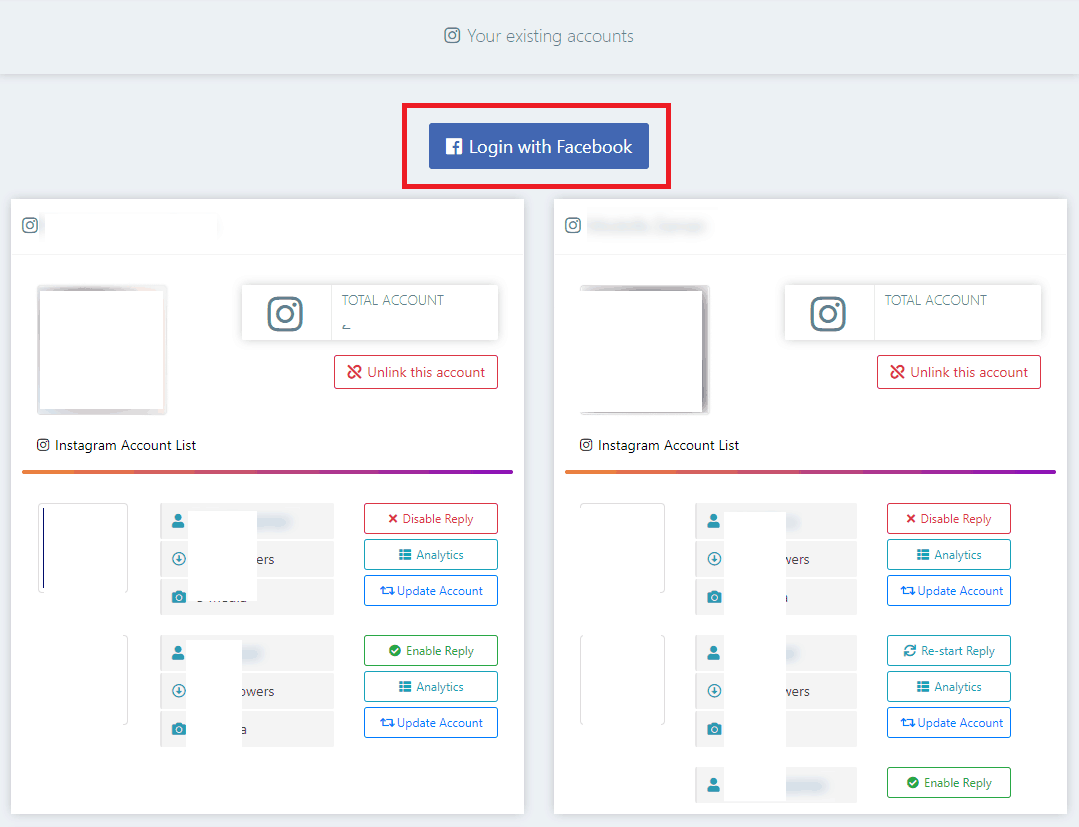 Analytics of your account

Comment Reply: In this section you find all your Instagram accounts on which you have enabled "Auto Reply" on "Import Account" section.
Each account details contains:
Total Auto Reply Enabled Post
It shows total auto reply enabled posts on this account till now.
Total Auto Reply Sent
Total auto reply already has been sent by the system till now.
Post Auto Reply Report
This button will redirect you on a page where you will find all the post auto reply reports. You can see individual report, delete the report, pause the campaign, see the analytics, edit the reply template and so on.
Get Latest Posts & Set Auto Reply
By clicking this button you will find all of your recent posts. You can enable auto reply individually, can edit the auto reply template if auto reply is enabled. You can find the analytics and other details of each Instagram posts.
Set Full Account Reply
Here is the great news. You can set auto reply for the full account. If you enable this setting then all the posts of your account will be set for auto reply using reply template. After enabling full account reply you can edit auto reply template, pause full account reply and can see full account reply report.
Set Mention Reply
Another great news is that you can set mention reply. If this setting is enabled then when anyone mention you in any comment after that this application will reply on that comment using the reply template. After enabling mention reply you can edit mention reply, pause mention reply and can see the mention replies report.
Disable Reply
By clicking this button you can disable reply on this account.
Delete Reply Settings
On clicking this button you can delete the reply settings on this account.
Last auto reply sent
This section will inform you when the lest auto reply was sent.
List of accounts on which auto reply is enabled: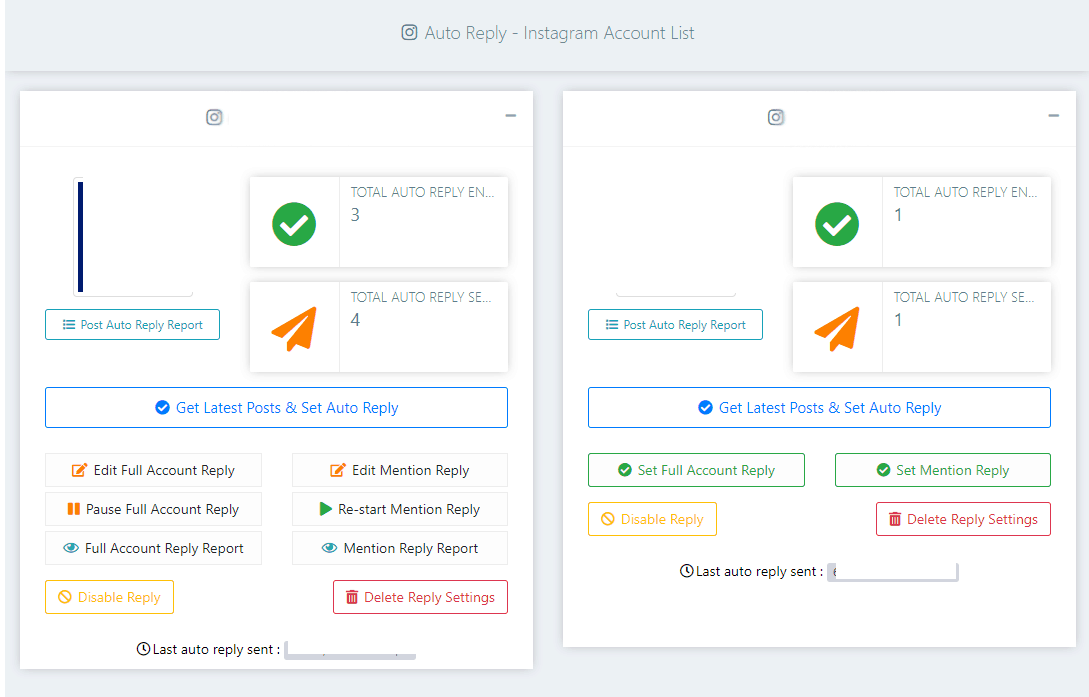 List of posts of specific account: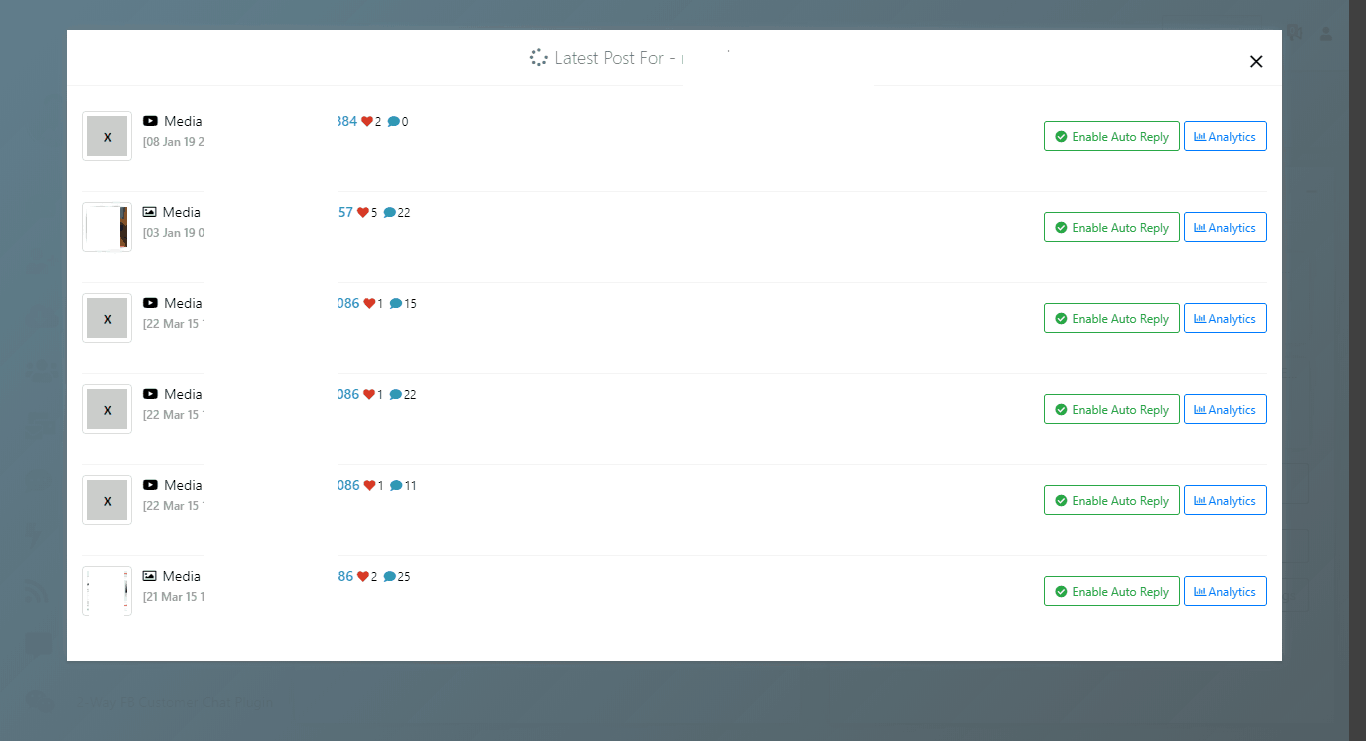 Post auto reply template form: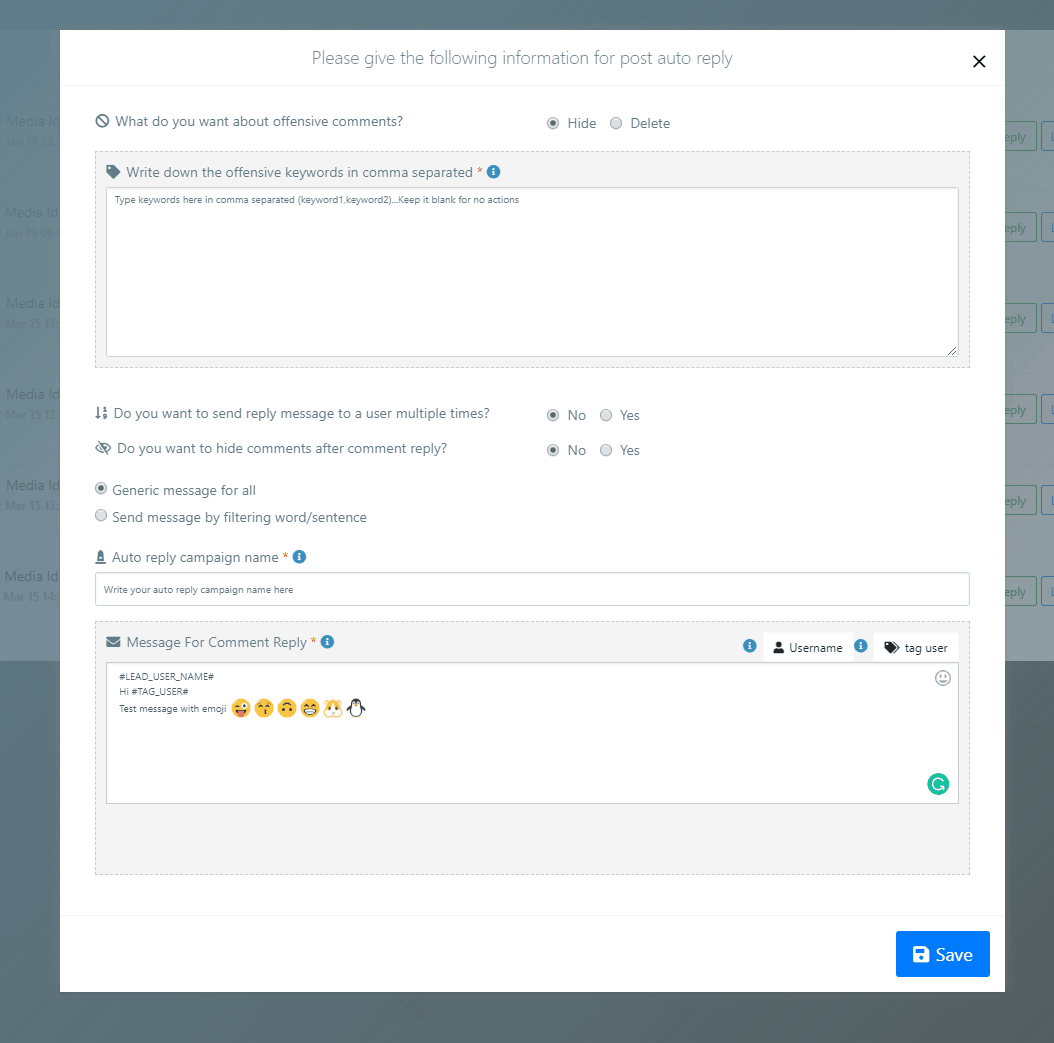 Full account reply template form: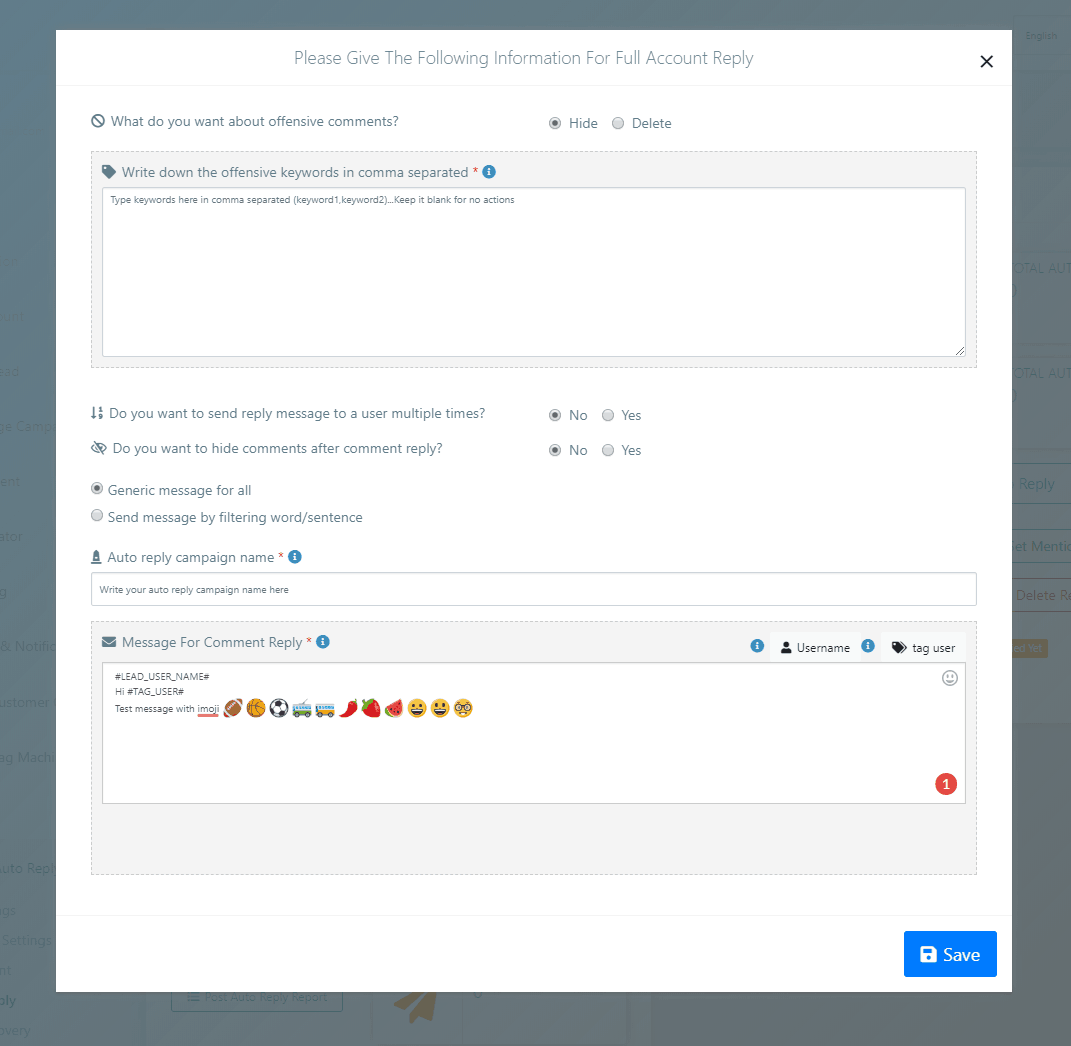 Mentions account reply template form: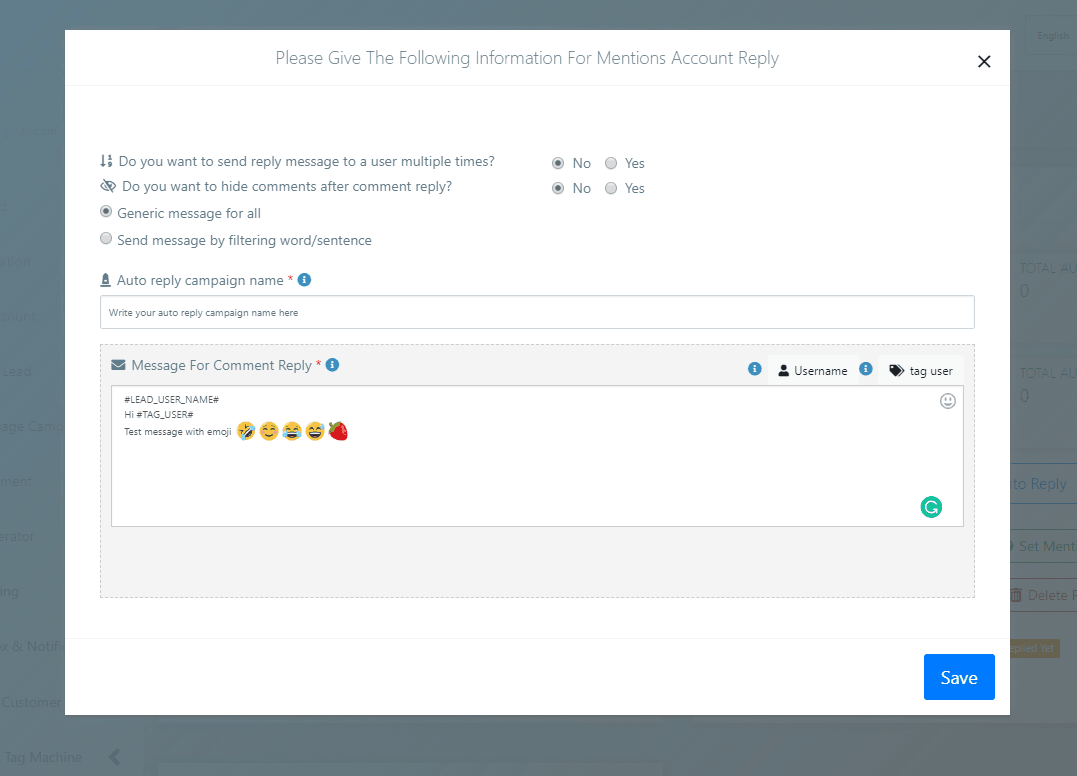 Auto reply report lists:

Auto reply report analytics: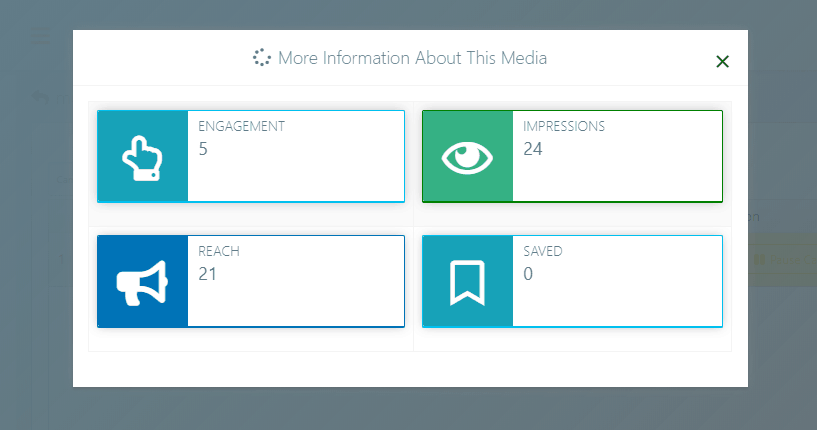 Business Discovery: You can follow any business account of Instagram. In this section you can add any Instagram business account under any of your imported account and can see those account's information.
These information includes total followers, total media, 15 days followers report (as a chart), 15 days followers increase/ decrease report (as a chart), a small panel of media lists.
By clicking the "Media Dashboard" button you will be redirected on details media list page of corresponding business account.
You can search your added business account. You will find this button on the top of the page.
Business discovery page: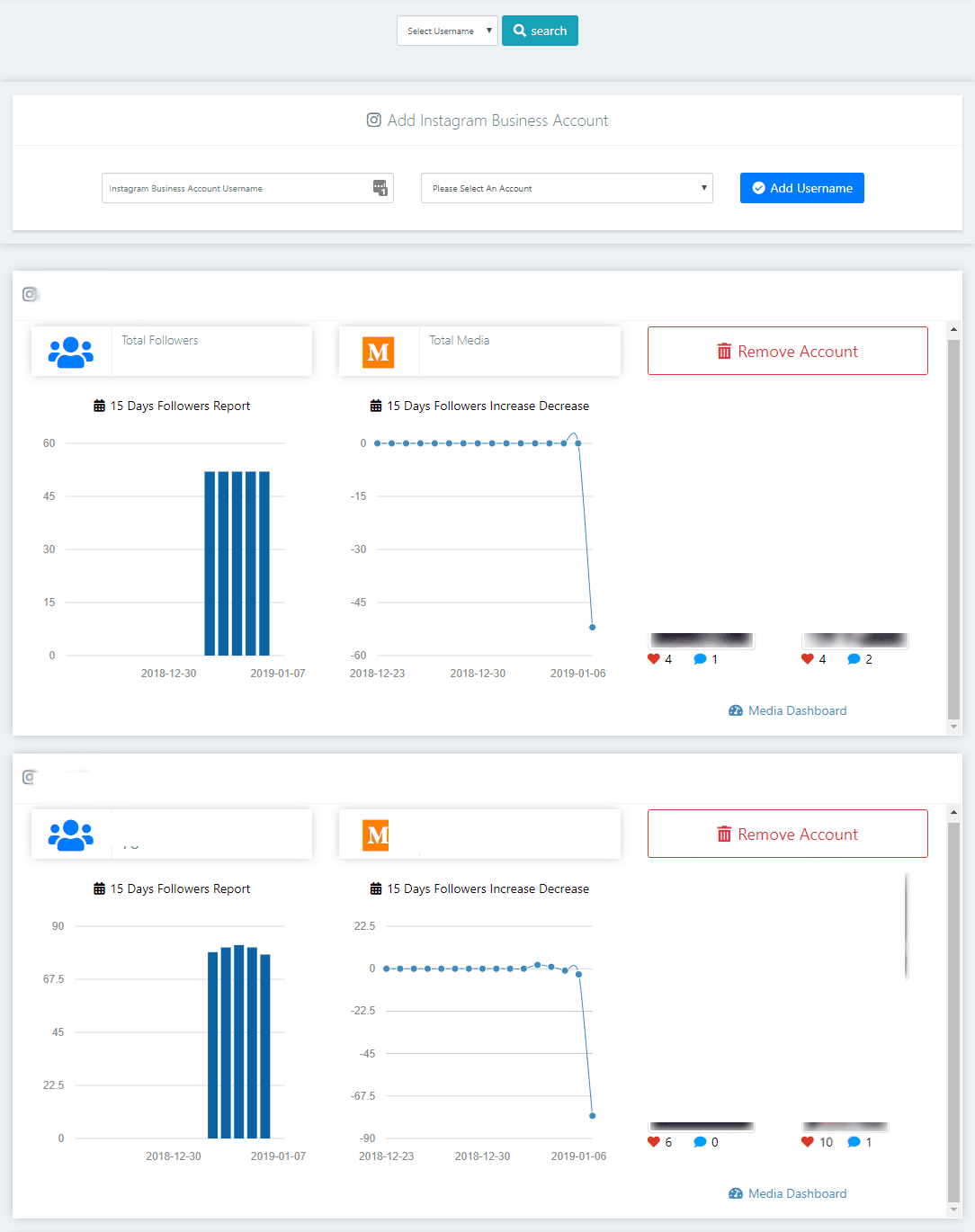 Hash Tag Search: Almost in every post ob Instagram we will find at least one hash tag.
In this section you can add any hash tag as you wish but with some limitations.
Don't worry. This limitation is not too much narrow. You can add up to "30" hash tags in a week under each imported account.
After adding hashtag you can see "top" and "recent" media corresponding with that hash tag.
By clicking the "Report" button you can see a huge amount of "top" and "recent" media on a redirected new page.
All the results are generated using cron jobs, so you don't have to worry about fetching data.
You can also refresh today's data by clicking the button "Refresh Today Data".
On that page you can search date wise "top" and "recent" media using a beautiful calendar.
You can also delete specific "hash tag" after 7 days and "last 30 days search result" using corresponding button.
Limitations
You can query a maximum of 30 unique hashtags on behalf of an Instagram Business User within a rolling, 7 day period.
Once you query a hashtag, it will count against this limit for 7 days.
Subsequent queries on the same hashtag within this time frame will not count against your limit, and will not reset its initial query 7 day timer.
Personally identifiable information will not be included in responses.
You cannot comment on hashtagged media objects discovered through the API.
Hashtags on Stories are not supported.
Emojis in hashtag queries are not supported.
Hash Tag Lists: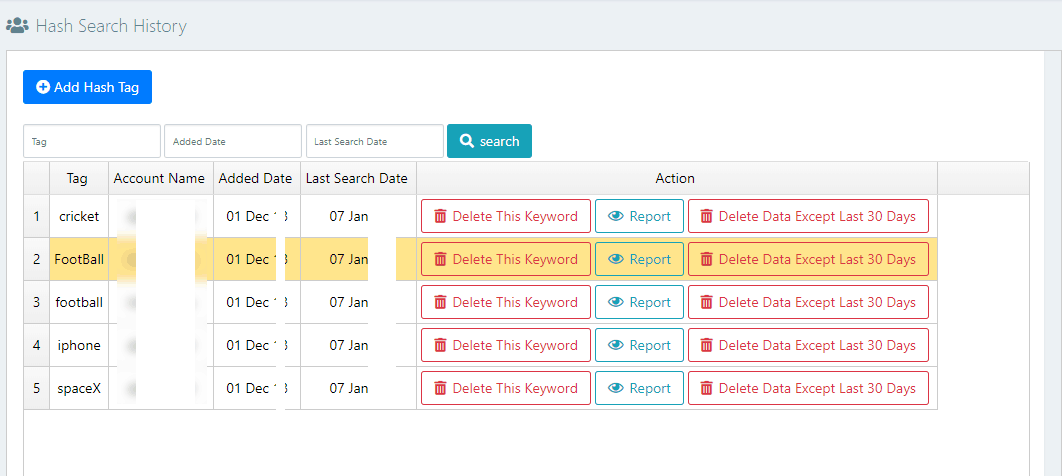 Hash tag add form:
Hash tag search results: