We have been discussing about account import, lead import and creating campaign. This app has something more powerful. It's the lead generator. Yes, you get it right. This tool will build huge lead list for your pages
Enable Auto Reply
The first job is to enable auto private reply/comment reply for your posts. To do so, click "Get Latest Post & Enable Auto Reply" button against a particular page. It will show you latest post of that page and you can enable auto reply then. You can also enable private reply/comment reply by clicking "Enable reply by post id" button & putting post id.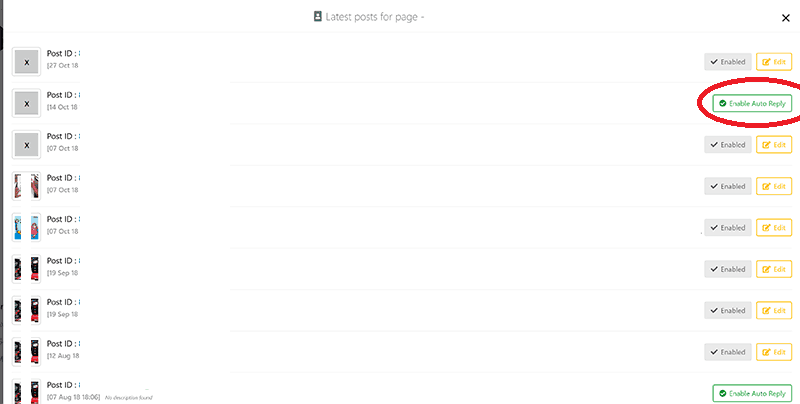 Now click "Enable Auto Reply" for enabling any particular post. You can send generic message or can send filtering based message.
You can add up to 10 filtering options. Each filtering option contains a comma separated word/sentence field and message field.
Anyone who will comment on this post will get the message in his inbox (for private reply) and get the comment (for comment reply).
You can choose whether you want private reply/comment reply or both.
Replies can also contain emojis, this is done by simply clicking on the smile icon which will open the emoji library.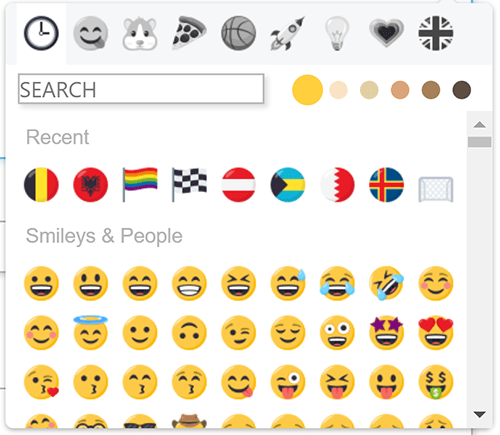 Auto Reply Report
You can see page-wise comment & response report by clicking "View Report" button.
There are also some other advance features to control reply like pause/play campaign, renew expired campaign and force-processing. If you pause a campaign then it will stop giving reply temporarily and playing will restart it again.
There is a settings name auto reply live duration in general settings means how many days the campaign will work, if the time expires you can renew it by clicking the renew button here in this report grid.
Force Reprocessing means you are going to process this campaign again from where it ended.
You should do only if you think the campaign is hung for long time and didn't reply for long time.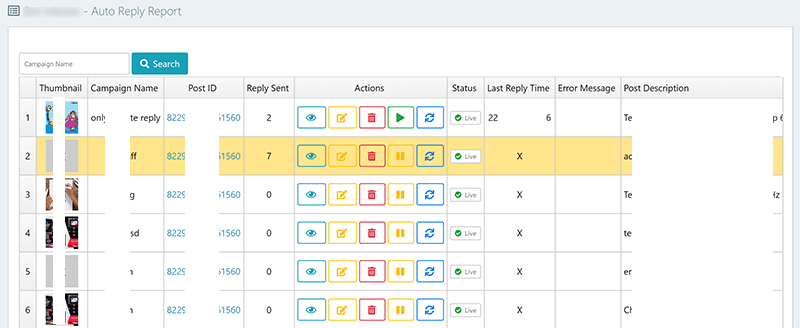 Send Message Button
Generate "Message Us" button of your Facebook page and embed one line of HTML code to display the button to your website.
Clicking this button will take your website visitors to your Facebook page.
When they send you a message they will be in your lead list.
You can customize your button by uploading a custom image.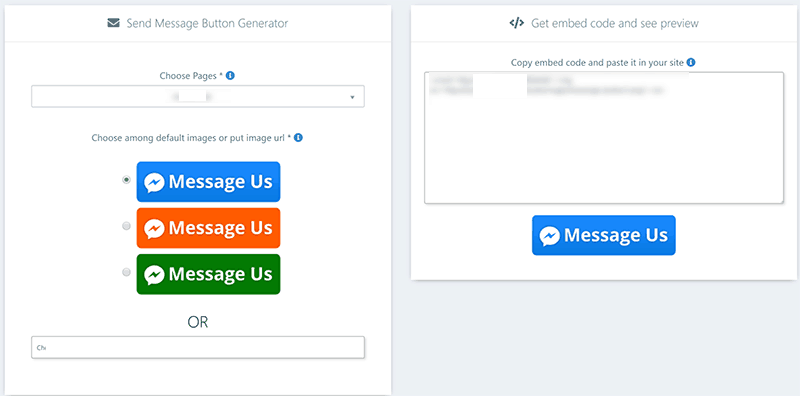 Messenger Ad JSON Script
Facebook marketers often spend on Facebook advertise.
Ad also support private inbox action.
It requires an JSON script to do so.
This tools will generate the JSON script needed for advertise action.
Anyone who click on the ad will receive the message in his/her inbox.
You can embed image, links, message etc.
You can see the live preview in the right side.