Robot Chat Messenger Bot Tutorial – Messenger Bot | Other Miscellaneous Settings
Delete Bot:
If you want to delete an enabled bot from bot setting, you may delete bot by click on Delete Bot button. It will delete the bot from your bot settings list.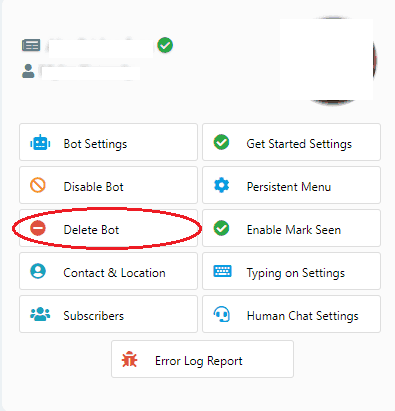 Enable Mark Seen:
If you enable mark seen option then you'll able to see when your message was read.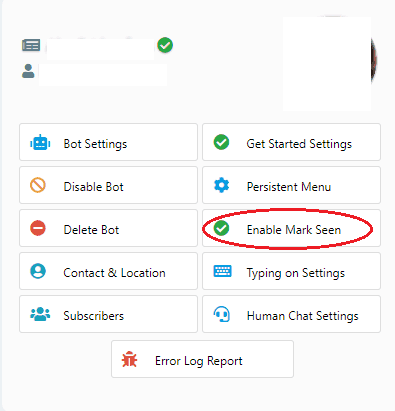 Typing Settings:
Typing Settings refers when a user type a message it'll show typing process in messenger during send a message and you can set a delay from typing setting for how much time the typing will appear or after hoe much time the message will be sent.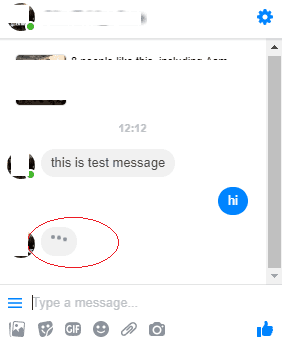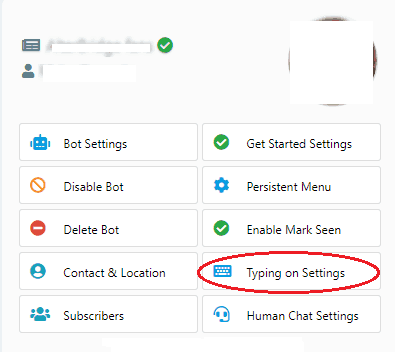 Contact & Location:
You can get subscribers contact & Location information by setting a bot.
First you've to set bot for user email,user phone, user location (see the below image).
Select quick reply as template type and from the bottom give a name of button and select any of button type from button type field.
You can also add more button by click on add more button at the bottom right corner of the form., whenever you get any email, location or phone number in messenger through bot setting, it'll be stored in your database.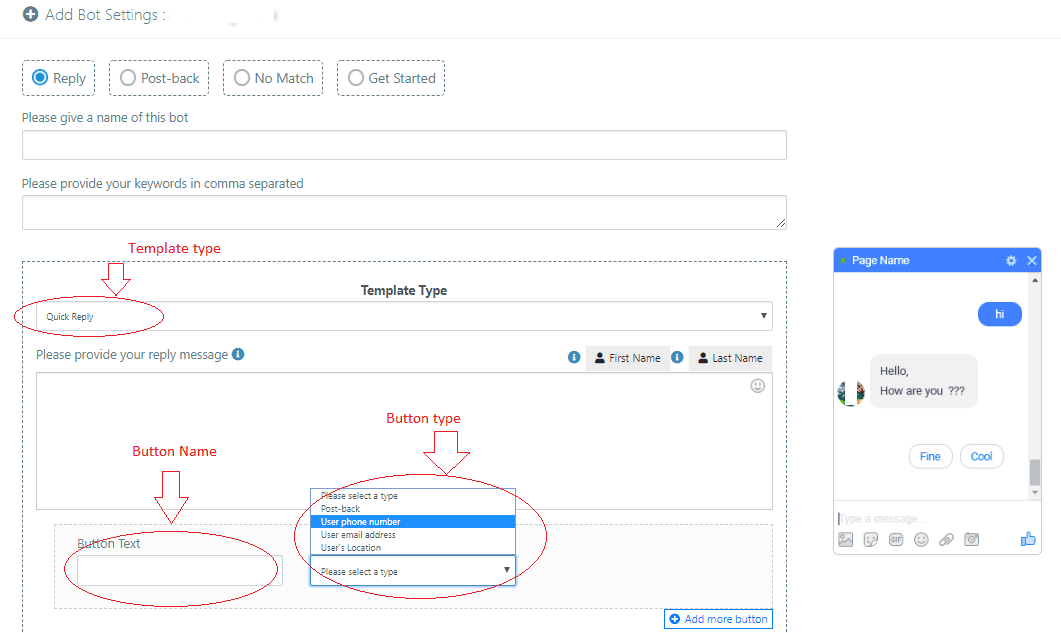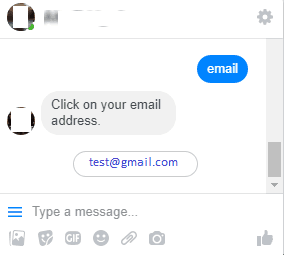 Click on the Contact & Location button to see your subscribers email/phone/location list.
You can download your subscribers email and phone numbers by click on Download email & phone list button.
There are also three buttons through whom You can Update the default subscription template of email/phone/location (see the below image).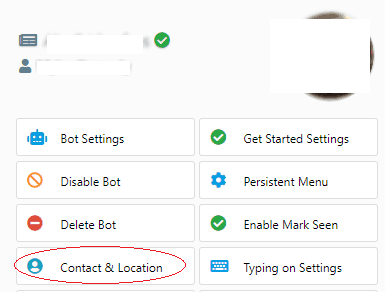 Subscribers:
After you setup bot and it starts replying people they will be your Messenger lead/subscriber. If you want to stop bot for any particular lead/subscriber and chat by yourself, simply click the "Stop Bot" button.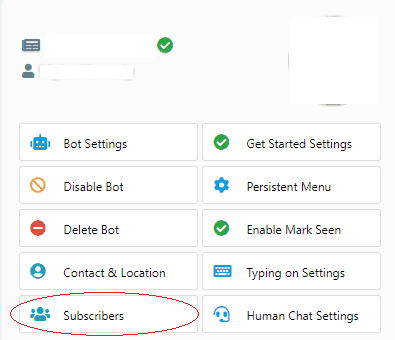 Error Log Report:
If you Get any type errors, you can see the error at error log report menu.
Click on Error Log Report button to see if there any error exists or not.