Page Inbox & Notification
---
Do you have many pages for your business promotion?
Then you must have to see page inbox messages frequently.
This tool will help you to see all pages' unread messages as well as last few conversation of pages all in one dashboard.
You can reply even see conversation and reply message.
You will also get email notifications for unread page messages.
At first you have to enable pages to use this feature and have to configure email alert details.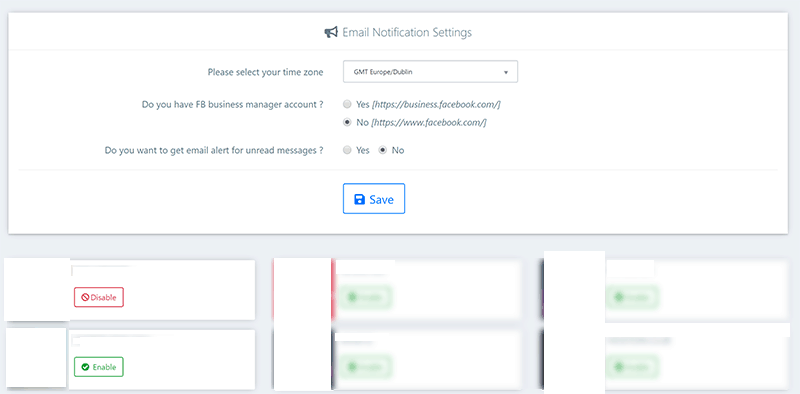 Message Dashboard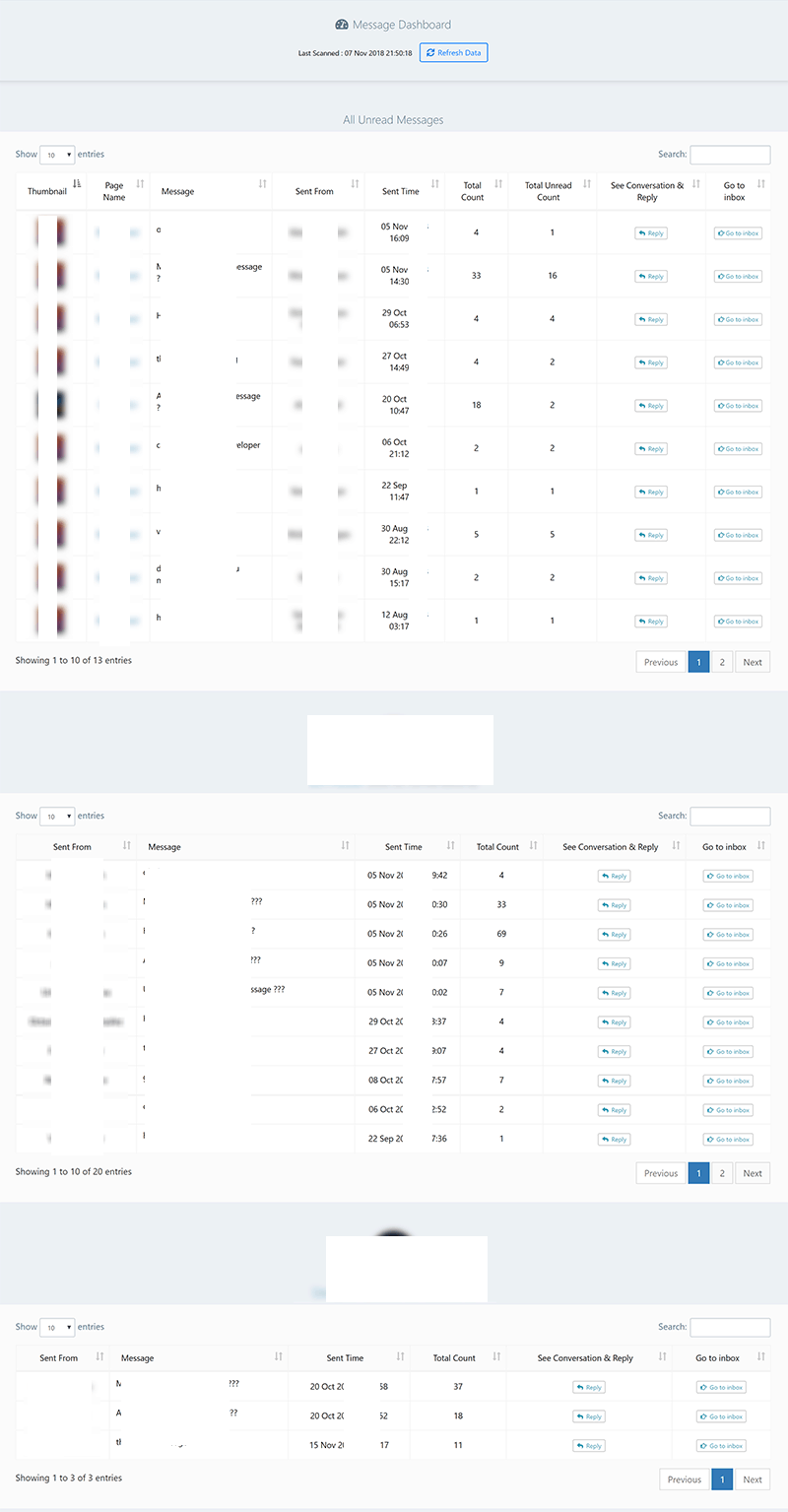 Conversation and Reply