Targeted Email Audience Creator
Capture Thousands Of Targeted Emails In Under A Hour.
Step 1: Create Your Campaign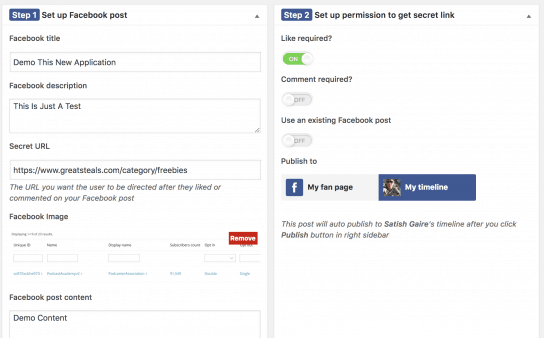 You will be able to create a campaign to post your "Viral Post" either to your timeline or to any page that you own.
You will also be able to choose where people will redirect if they complete the desired action. You can force them to Like or Comment in order to get access.
Step 2: Post Your Viral Post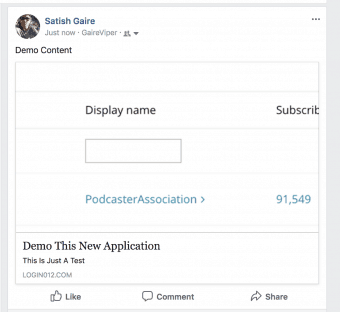 The User has to Like and/or Comment on the post in order to get access.
If they try to click the link without completing the required action, there will be a warning that says, they need to do so.
Step 3: Download The User's Name and Real Email From The Dashboard!

Export to CSV and upload it to your email marketing provider or create a custom audience with the emails.
You Need This WordPress Plugin!
Why not capture people's REAL email address? Own your audience!
Use the data gathered to send emails, create audiences for remarketing, or create a look-a-like audience to really improve your conversions!
Use this plugin to exponentially expand your marketing efforts!
Plus order today and you can use it on an unlimited number of sites!