Ut porttitor imperdiet hendrerit. Suspendisse pulvinar lacus nec sollicitudin finibus ligula quam.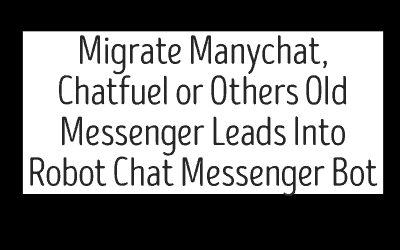 Follow this :     1. "Facebook Lead" menu     2. Then "Import Lead" and click it.     3. Find the page click the "Lead List" button.     4. A pop-up page will come in front of you. Just click the "Migrate lead to Bot" button. After confirming within few...
Subscribe to Our Newsletter
Class aptent taciti sociosqu ad litora torquent per conubia nostra. Quisque a vehicula magna.
Call Us
(844) 236-8632
(844) 236-8632