The Last SEO Provider, You'll Ever Need
Viral High Authority Backlinks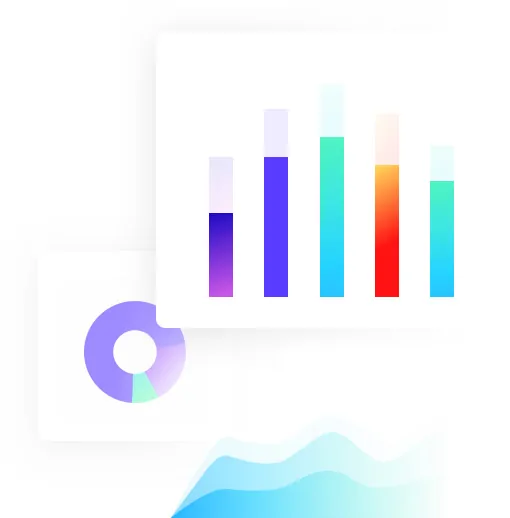 Rank Higher On Google
Utilize Viral Websites To Build Quality Backlinks
$299.99

$199.99
Express Package
1 Primary Keyword

Up To 3 Secondary Keywords

Up To 85 Viral Backlinks (Tier 1)

Up To 1,050 Mix Of Authority Backlinks (Tier 2)

Minimum Of 5 Different Link Types

All Content Included

Premium Indexing

Detailed Report Upon Completion

90 Day Ranking Movement Guarantee or

We Do It Again
$599.99
$299.99
Deluxe Package
1 Primary Keyword

Up To 5 Secondary Keywords

Up To 85 Viral Backlinks (Tier 1)

Up To 1,050 Mix Of Authority Backlinks (Tier 2)

Minimum Of 5 Different Link Types

All Content Included

Premium Indexing

Detailed Report Upon Completion

90 Day Ranking Movement Guarantee or

We Do It Again
Everything You Need to Know Before You Buy Backlinks -
Buy Backlinks Cheap Online
Whether you're an owner of a newly-built website or an established domain, you've certainly heard about or studied on Search Engine Optimization and its impact on your site's ability to gain visitors. During your study, you may have also come across the term "backlinks" and their impact on your site's ranking on search engine results pages (SERPs). One of the fastest methods to harness their ability for your own websites is to buy backlinks and add them to anchor texts on your site.
If you're looking to buy quality backlinks, it's important that you understand backlinks and the various metrics that govern its use before you buy links to your website. But look no further. Here is everything you need to know about backlinks and why backlinks are important SEO ranking factors
There are two types of links that you should be aware of: internal links and external links. Internal links are links that you follow for navigation inside your own website while external links take you outside to other websites. These links are added during the process of link-building to improve the navigability of your site as well as help Google understand your site's content.
But one of the most important parts of link building is making sure that your site gains backlinks to improve your site's authority. Backlinks are external links created when one website links to another website. You get backlinks from other websites that redirect to your own site. In other words, backlinks are links to your site from other websites. That is why they are also commonly known as inward links, inbound links, or incoming links.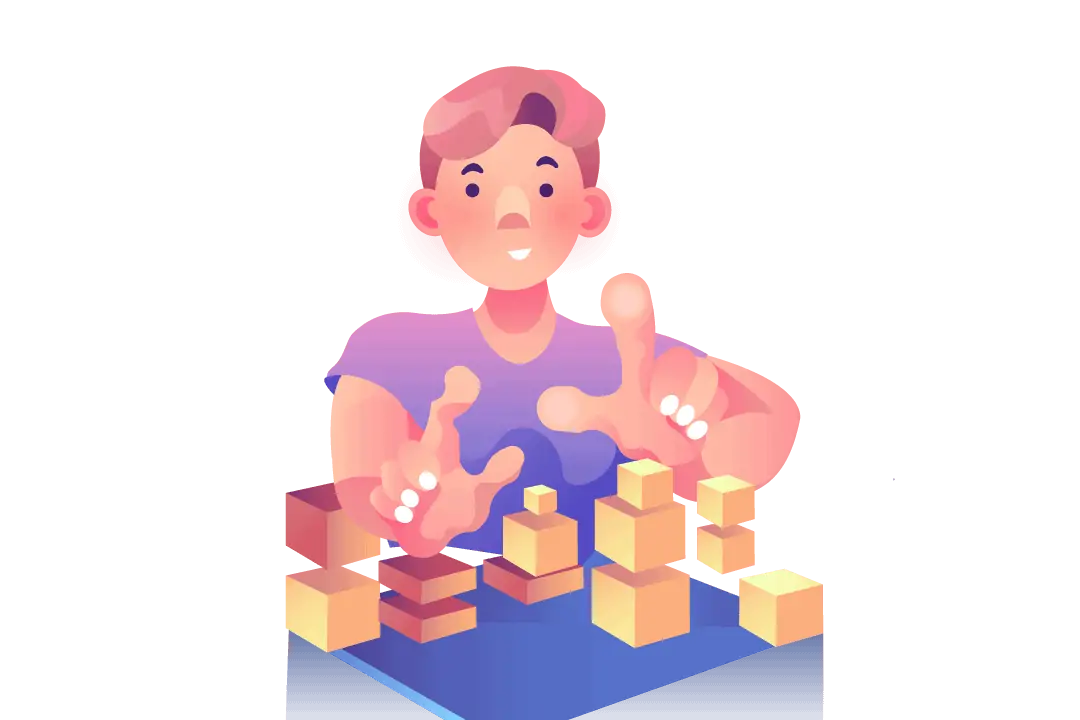 About On-Page and Off-Page SEO
Link building is an extremely important part of your search engine optimization (SEO) strategy.  But there are actually two parts to the strategy that you must understand, which are on-page SEO and off-page SEO. On-page SEO refers to the factors that affect your search engine optimization score and are directly applied to your site. These include keyword placement, the density of those keywords, HTML code, site load speed, and meta tags, among others. This will also include some link building on your part as it also encompasses internal and external links that you add to your content.
On the other hand, off-page SEO deals with the factors that affect your SEO but are outside your control (presumably). In terms of organic growth (if you don't buy backlinks), this means that the link building practices of other websites will affect your own – if they link to your website, it could possibly affect your ranking on search engines.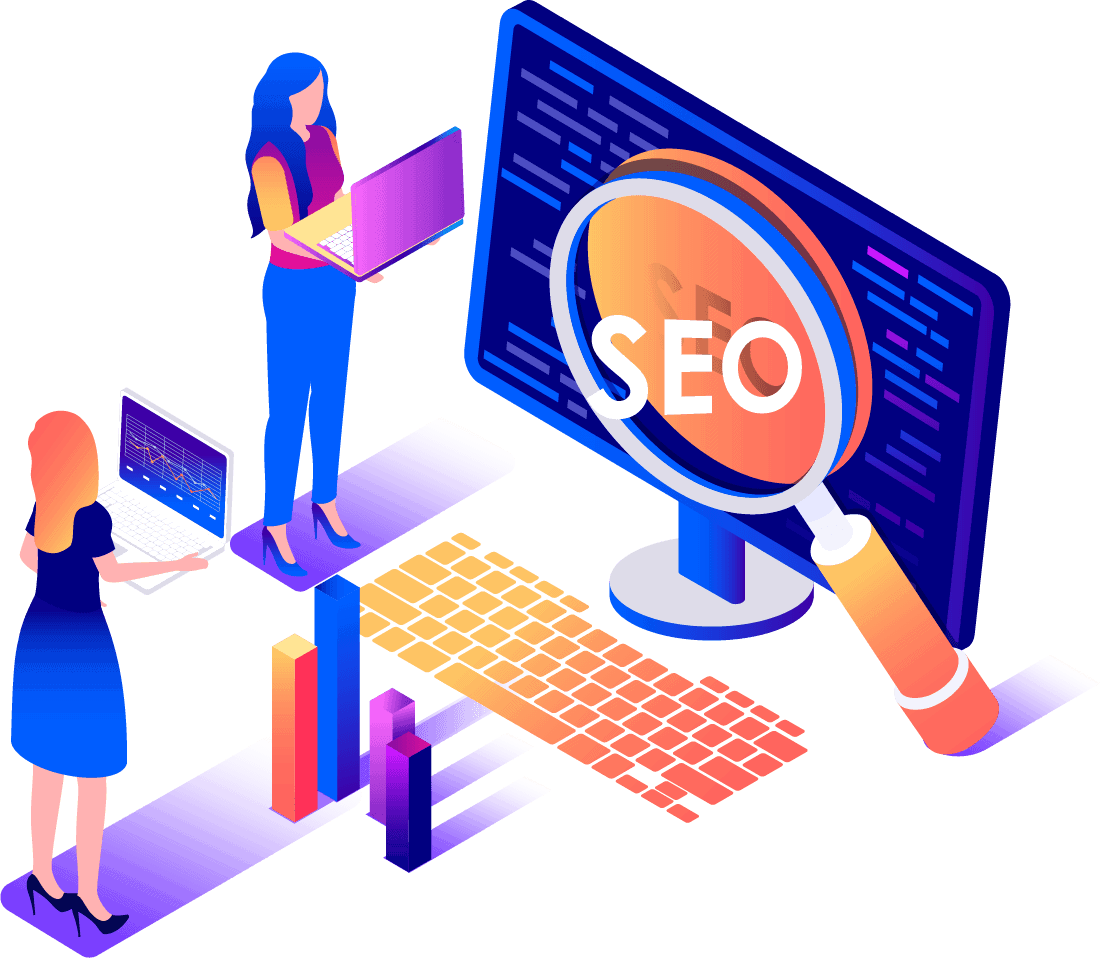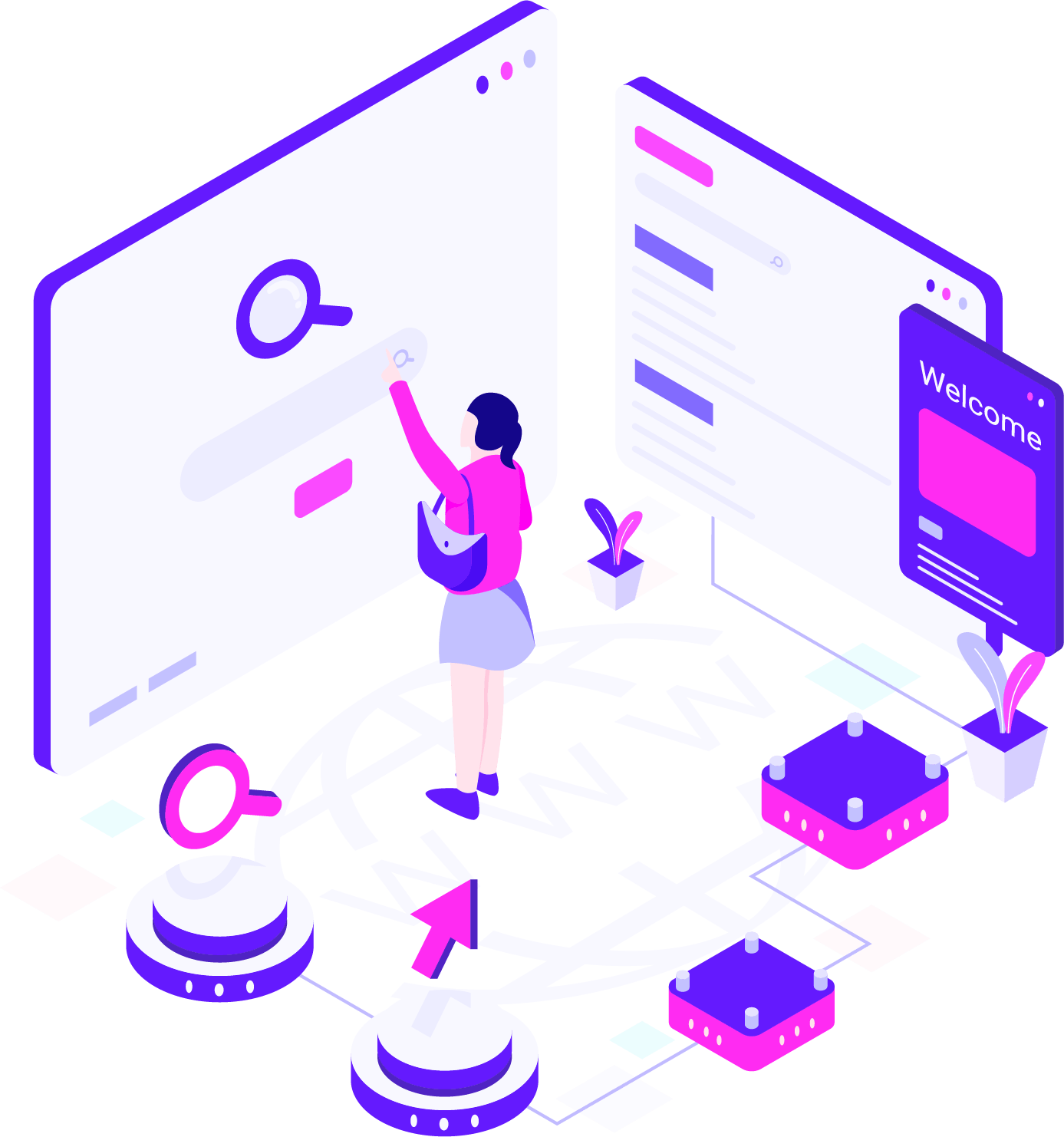 Do-follow

vs

No-follow Links
Before we go deeper into backlinks, let us first identify two important attributes of links that are also essential to SEO and to your link building campaign, which are the do-follow/no-follow properties of links.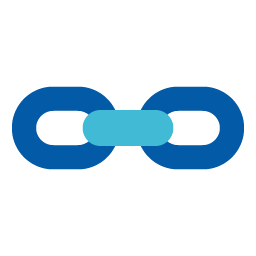 Dofollow backlinks are those that allow search engines to follow the link to reach a certain website. When site owners link to your website with a dofollow link or when you buy a dofollow link, this will enable the search engines to follow the link back to your website, allowing the site to affect your SEO page score. By default, all links are dofollow so you don't have to do anything.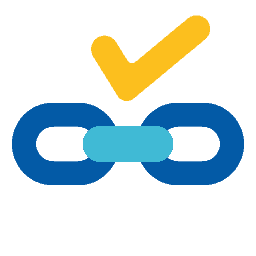 On the other hand, no follow links do not allow search engines to follow the link. Only users are able to follow the link and not the website's crawlers, which means your site's SEO score won't be affected by the link. This is useful if you want to add context to your content but don't want the site's bad reputation to affect your score. You can convert the link into a nofollow by simply adding rel="nofollow" tag to the linking code. An example of nofollow link is social media posts and blog comments.
Many experts believe that no follow links are just as important as dofollow links because they can make your backlink profile much more natural through backlink diversity. Quality link building services emphasize the value of backlink diversity. Before buying backlinks services, make sure that the company values backlink diversity.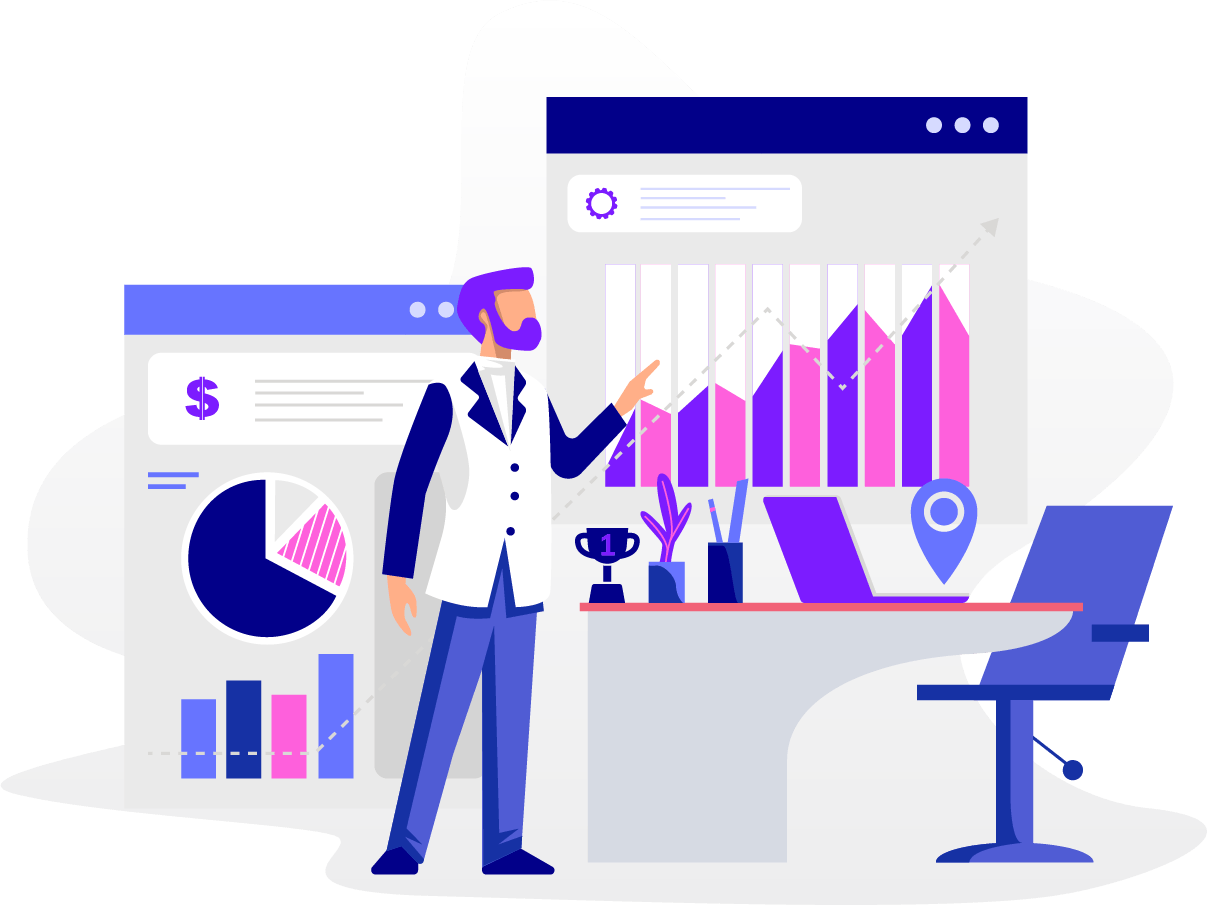 How do Backlinks
Affect SEO?
A few years back, Moz studied the top 50 search results for different keywords to find the correlation between the rank of the site and the amount of backlinks pointing to it. The results were astounding, as 99.2% of all the websites appearing in the top 50 search results were found to have had at least one backlink pointing to it.
Backlinks to your website improves your rankings on search engines because it helps improve your site's authority. When numerous links point to your website's content, it actually tells Google that your content is held in high regard by your peers in your niche and rewards you for it by improving your ranking. If a high DA website links to your site, Google sees your site as an authoritative website, too. Your anchor text also helps improve your rankings, so it's important to include your keyword in your anchor text.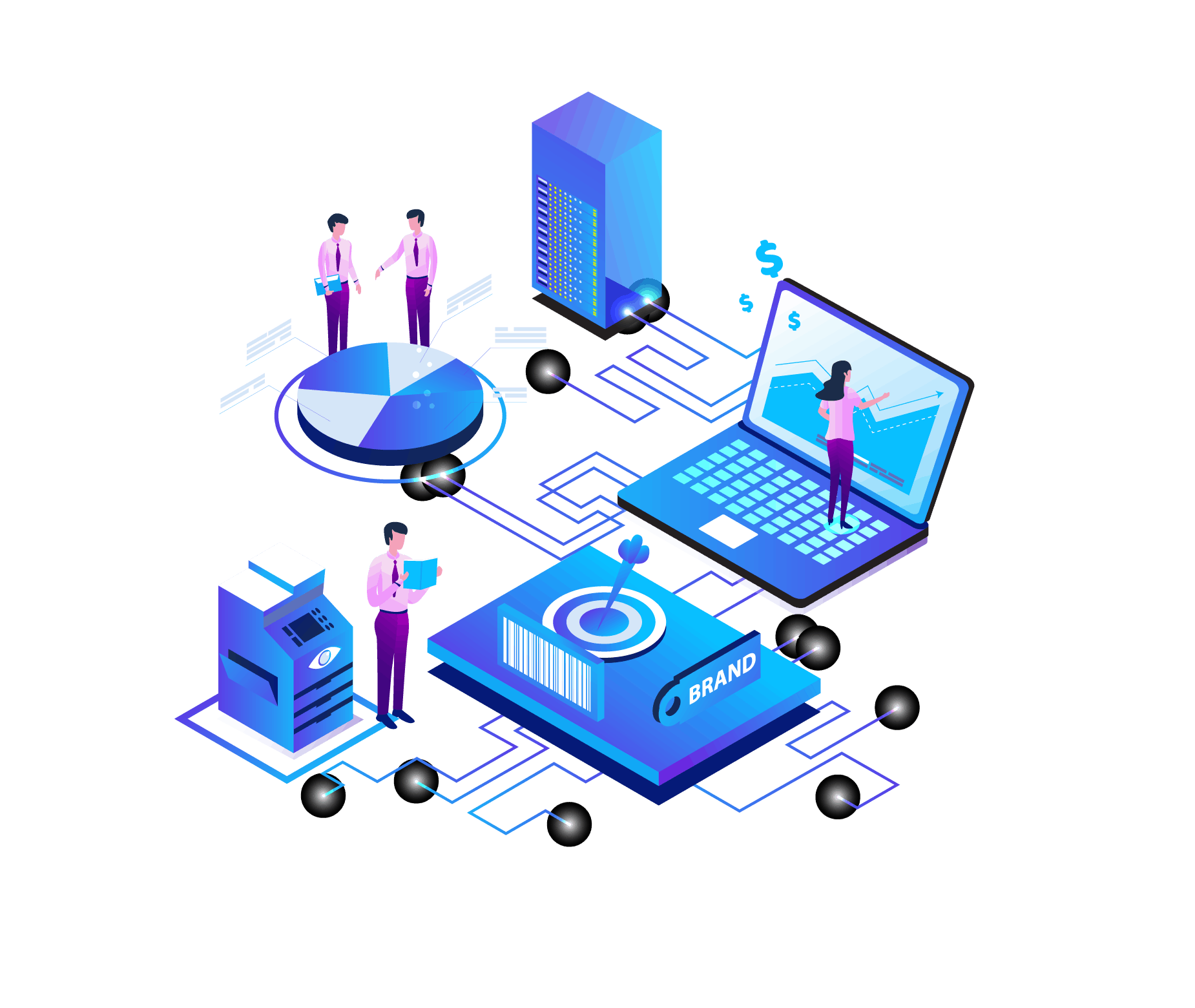 The number of backlinks your site has from unique websites, also called, referring domains, can greatly improve your ranking on search engines like Google. Referring domains are the websites where your links are coming from. The quality of your referring domains is one of the ranking factors in search engines like Google, along with the number of backlinks you have. You can check your link profile with a tool like Google Search Console before you get started with your link-building strategy.
However, it is also helpful to note that the reputation of sites pointing to yours also matters. Not all backlinks are created equal, so the quality of the backlinks to your site also matters. Google will reward you with high search engine rankings if links come from respectable, high authority websites but will penalize you when too many questionable sites link directly to your site. Building backlinks to your site organically takes time and effort. Buying backlinks from high DA websites can be a better option for you.
Why You Need to Buy
Backlinks?
When you are in the process of link building, you can actually gain backlinks through two methods: buy backlinks or organic link building. Link buying can sometimes be black hat or white hat. Paid links are sometimes frowned upon, especially if they are low quality, and usually result to Google penalty. It is considered black hat SEO, while organic link building is considered as a white hat SEO method. Buying links actually help you improve your rankings on Google and other search engines.
With the sheer importance of having backlinks pointing to your site, you must understand both techniques and how they can affect your SEO strategy. Here, you will also learn why many opt to buy do-follow backlinks that are high in quality.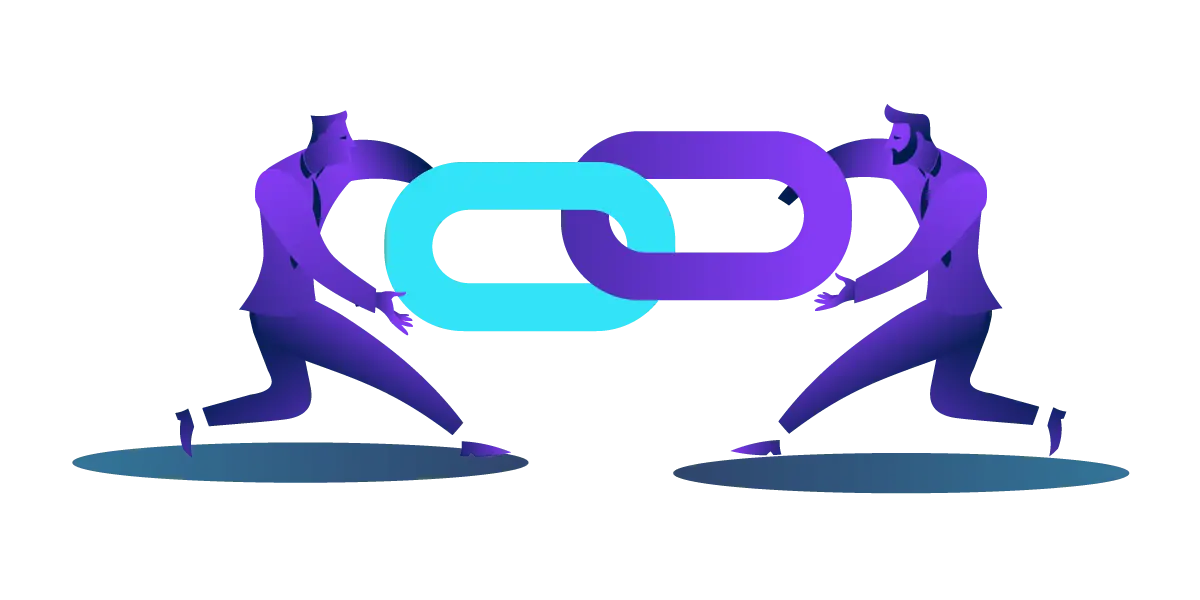 Build Links Myself

vs

Buy High Quality Backlinks
An organic SEO strategy allows you to boost the rankings of your website without spending
on ads or link building. In an organic strategy, you rely on the power of your content as a way to let your audience find you. That is why it is important that you create powerful, engaging content that provides plenty of value to your readers so that others will also feel compelled to link back to your content. However, this process is painfully slow and may actually hurt your rankings more than it helps, especially if you are still a novice and have no idea what they're doing. Building backlinks is also possible through guest blogging where you submit a guest post to another website.
In contrast, when you buy quality backlinks from a trusted provider like Digital Marketing Web Design, you gain access to a plethora of high authority backlinks to boost your site's ranking. Paid links are not bad unless you purchase a low quality link, which can result to a Google penalty.
What most people don't realize is that the entire process of building links and earning backlinks organically takes up so much time. This is due to the great number of hoops that you need to go through before you can acquire a single high quality backlink. To earn a backlink organically, you have to:
Create quality, engaging content
Constantly look for opportunities for linking
Qualify these opportunities to identify relevant ones
Build and nurture the relationship with each opportunity to keep it open
Request qualified websites to place relevant links that point to your site
Create and constantly improve outreach strategies
Create relevant content once request is approved
Repeat all the steps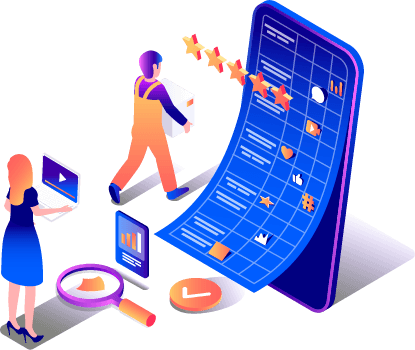 You might also need to write guest posts to earn quality links. Writing a guest post can be tiring. You have to make valuable content to get natural links. You can also get backlinks when you send press releases to journalists with an optimized anchor text. Another way to build backlinks is to send a free product to a blogger and ask for a review. But when you buy permanent backlinks, you won't need to go through all those hoops because we already have a list of viral high authority backlinks ready for use. This is why buying links is a time-efficient option.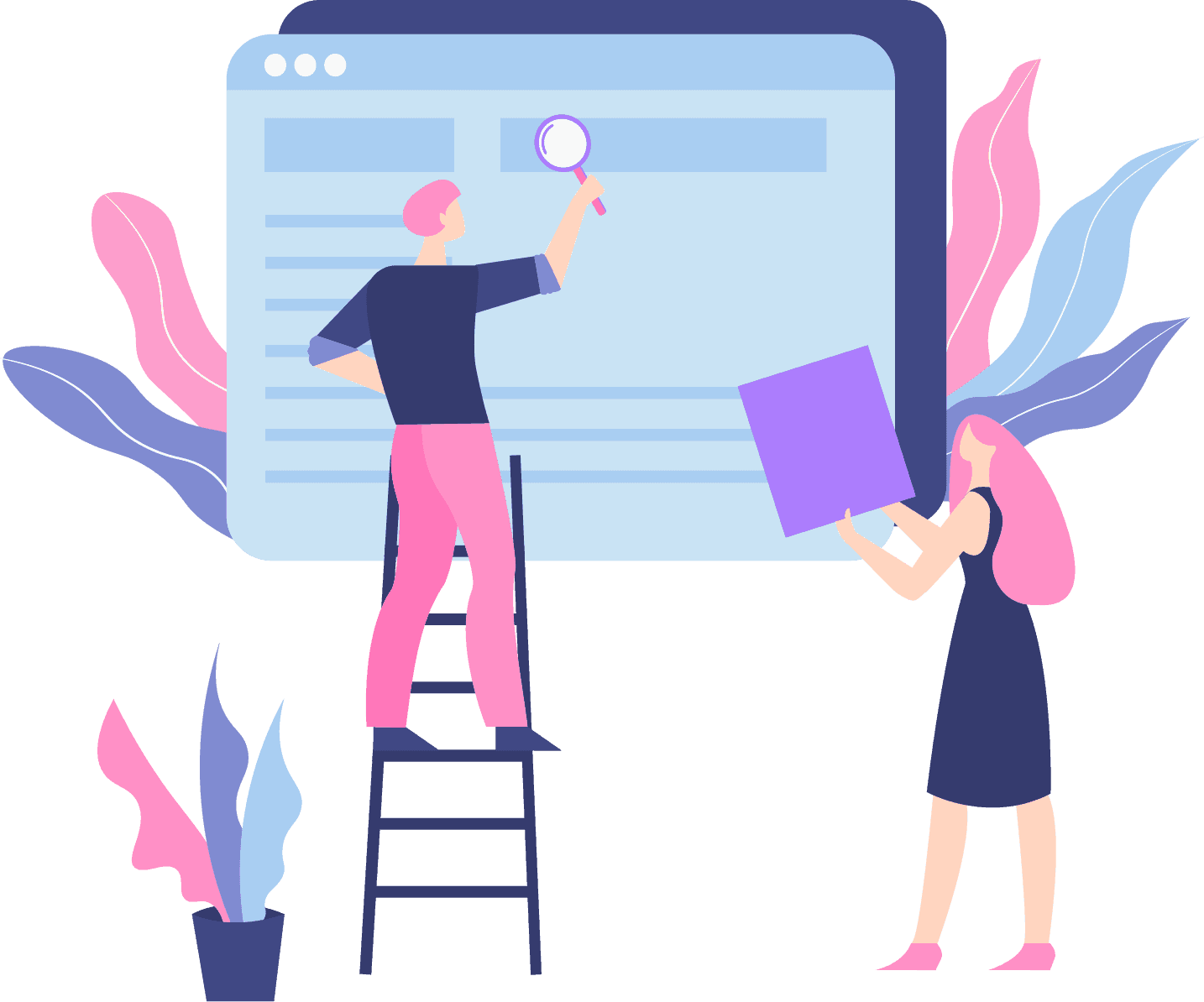 Organic link building can take time, and you might need the help of websites with web 2.0 properties as they are considered high DA websites. Web 2.0 links can contribute greatly to SEO services because of their ranking power. Another advantage when you buy quality backlinks is that results can be seen in just a few days. Not only do you save time in acquiring the backlinks that you need, you also get to see immediate results. You also get to focus your efforts on other essential SEO practices such as optimizing your site load speed and writing relevant content, among others, when you buy backlinks. Paid links get you long-term results in less time and effort.
There are ethical ways in buying links so you don't have to worry about getting penalized. Links gained from funding case studies and research are considered  paid links. Offering testimonials and requesting to be published on another website is also a form of paid links. Buying links is not bad, especially if you get high quality links.
Buy links from us to ensure you're following white hat SEO methods and keep your website's integrity. So, purchase backlinks from reputable sources like Digital Marketing Web Design. Avail one of our backlink packages now!
How Important is
Backlink Diversity?
Backlink diversity, as the name implies, is part of link earning wherein inbound links that are earned come from a variety of sources such as blogs, news articles, web pages, or online directories and a variety of domain types such as .com, .net, .org, or .edu, among others. Additionally, links should also come from a variety of anchor texts as well as a variety of link types, i.e. do-follow and no-follow links. An anchor text is a phrase or word in a hyperlink that should relevant to the topic of a web page you're linking to.
The idea behind backlink diversity is that your website should not appear spammy. A multitude of inbound links coming from a single location or a singular source type appears sketchy and questionable, which will hurt your rankings. That is why it is important to keep backlink patterns in a normal range to avoid appearing iffy.
A good combination of inbound links that are of different types and come from different sources improves your backlink profile as it appears to be more natural. This is quite useful when you want to escape detection from statistical analysis algorithms that detect spam sites. Upon comparison, spam sites have a wildly different backlink profile from normal sites, which is easy to detect.
So when you buy backlinks online, it is important that the links you purchase look natural – backlink profiles appear similar to the average link profile. When buying links, make sure you buy links that seem like natural links. What does this mean? This means as you buy backlinks, you purchase a diverse set of highly respected backlinks that can give your site a great deal of link juice.
Link juice is a term used in SEO that describes the amount of equity or value passed on from a source page to the receiving page. This value is passed on to the receiving site through inbound links that it receives. Think of it as a vote of confidence for your site. The higher the authority of the source, the higher the link juice it passes on to your site.
So how important is link juice? It's very important. Google considers this vote of confidence as an endorsement for your website and it draws conclusions about the significance of your own website. So when an external link redirects to your site, your page is given juice through link juice transfer.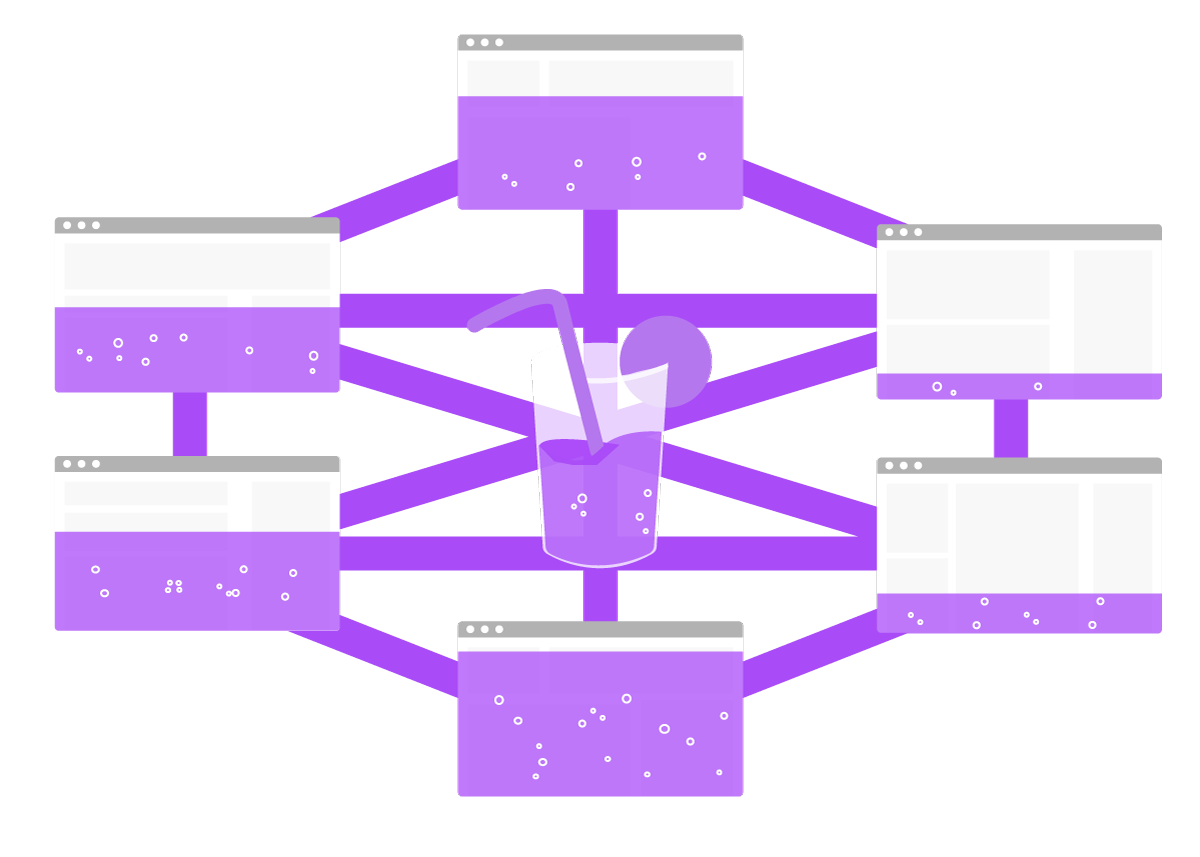 But the value of this vote of confidence is also measured through the reputation of the one giving it. Of course, an endorsement from someone with less repute can certainly seem sketchy. So by association, an external link from a website that is known to be spammy or of less repute will then be looked at by Google as a sign that your website has the same tendency. Links that seem like spam links can hurt your chances to have high rankings on search engines.
But this is something you don't have to worry about when you buy permanent backlinks from Digital Marketing Web Design. You don't have to worry about getting low-quality links from us because we get backlinks from websites with high DA.  The backlinks that we provide all have stellar reputations and have high authority, which can only help your website's ranking on SERPs. Buy backlinks cheap from one of our backlink packages.
What do
Metrics like Moz
Mean?
What do Metrics like Moz Mean?
Both Pagerank and Moz are important metrics that measure your site's ability to appear on the first page of a search engine's result page.
Pagerank is an algorithm run by Google that analyzes the backlinks of various websites to determine the importance of these websites. Pagerank scores are set between 0 and 10 for all websites, where 0 is the lowest score and 10 is the highest. For reference, domains with Pagerank scores of 10 include Google.com, USA.gov, and NASA.gov while those that come in at 9 include MSN, Microsoft.com, and AOL. By default, new domains with 0 backlinks begin at Pagerank 0. But while it's good to have a high Pagerank score, it has actually become obsolete when Google stopped using the metric to determine placement on SERPs.
Moz Metrics contain the Domain Authority (DA), which is also called Domain Rating, and the Page Authority (PA) of a website. Values for DA and PA can range from 1 to 100 logarithmic scale. Both scores describe a domain or page's relevance to the industry in which it belongs. These scores correspond to the ability to rank on SERPs, with PA for a specific page and DA for the entire domain.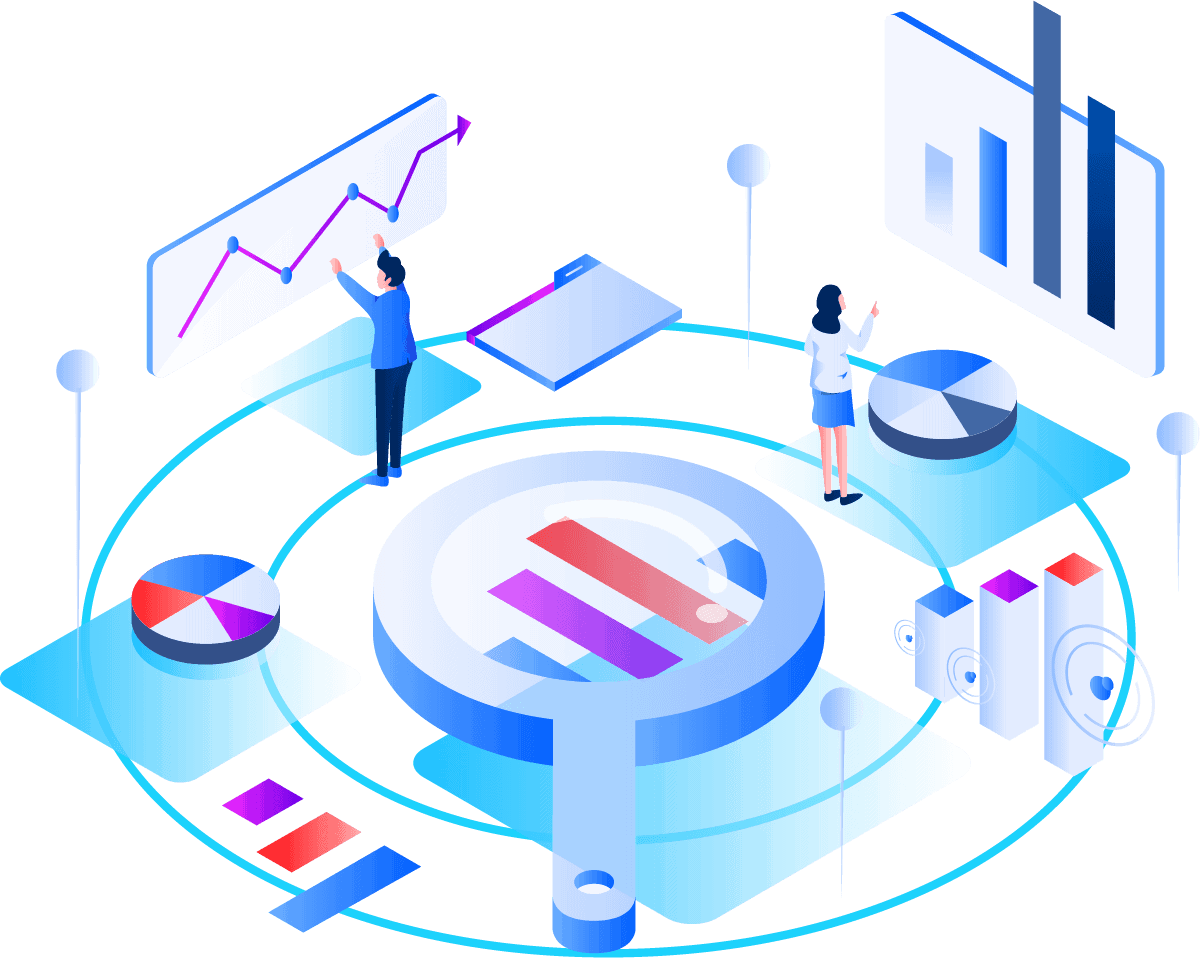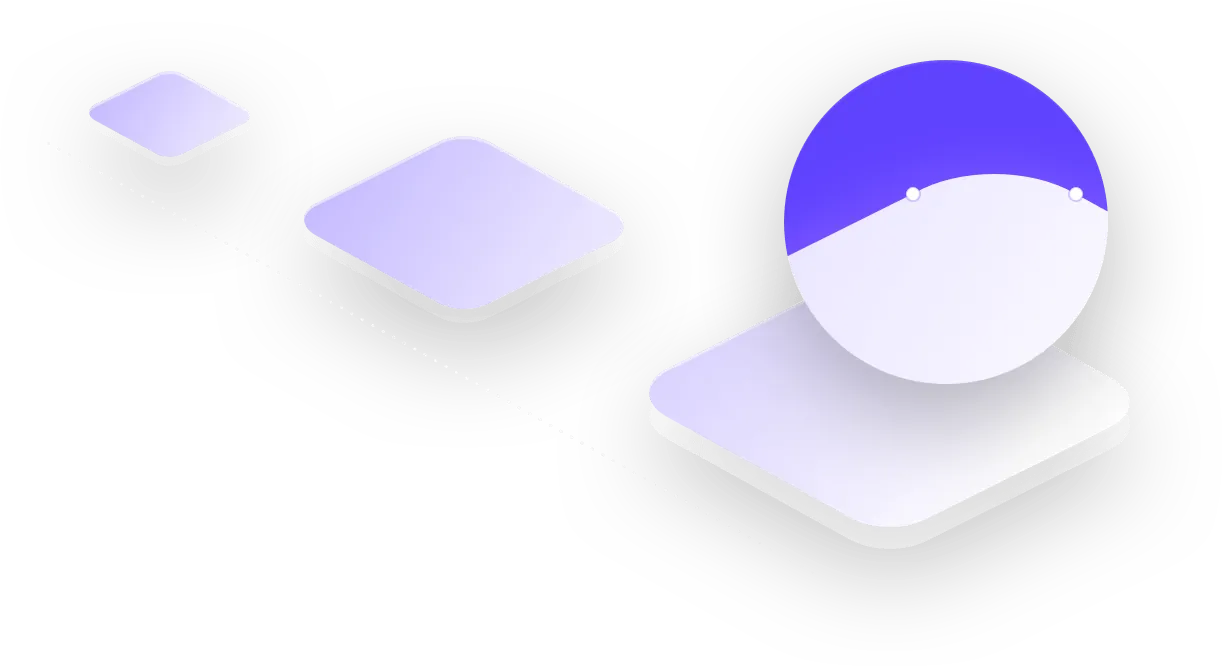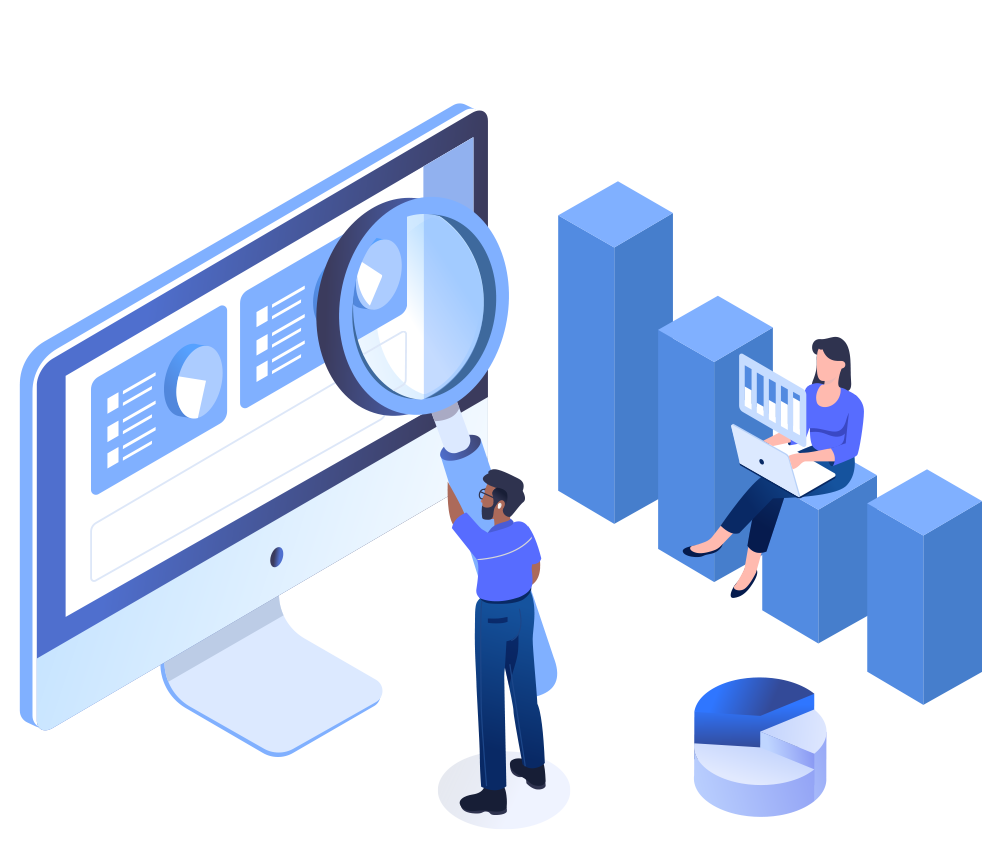 Domain and Page Authority are not absolute metrics that can be measured using a single tool. They are comprised of multiple metrics and complex calculations to obtain and are influenced by a number of factors, including:
Web index capturing
Link profile growth by sites with the highest authority
Earned links don't contribute to Google ranking.
Crawling and indexing of linking domains
Impact of scaling fluctuations
Other Metrics that Measure
Link Quality
There are ethical ways in buying links so you don't have to worry about getting penalized. Links gained from funding case studies and research are considered  paid links. Offering testimonials and requesting to be published on another website is also a form of paid links. Buying links is not bad, especially if you get high quality links.
Buy links from us to ensure you're following white hat SEO methods and keep your website's integrity. So, purchase backlinks from reputable sources like Digital Marketing Web Design. Avail one of our backlink packages now!
Total Unique Linking Domains
Total Unique Linking Domains
This metric takes a look at the number of links that come from unique domains. Under TULD, only unique domains are counted no matter the number of links that come from the source. For instance, your page might have a total of 100 links, but 50 of those come from a single domain. This means you only have links to 51 unique domains, which is a far cry from the original 100.
Similar to Google's PageRank, Citation Flow measures the influence of an incoming link without taking a look at the quality of these links. This means that this is a measure of a link's popularity. For instance, a questionable site can also have a high citation flow rating when a great number of sites, regardless of quality point to it.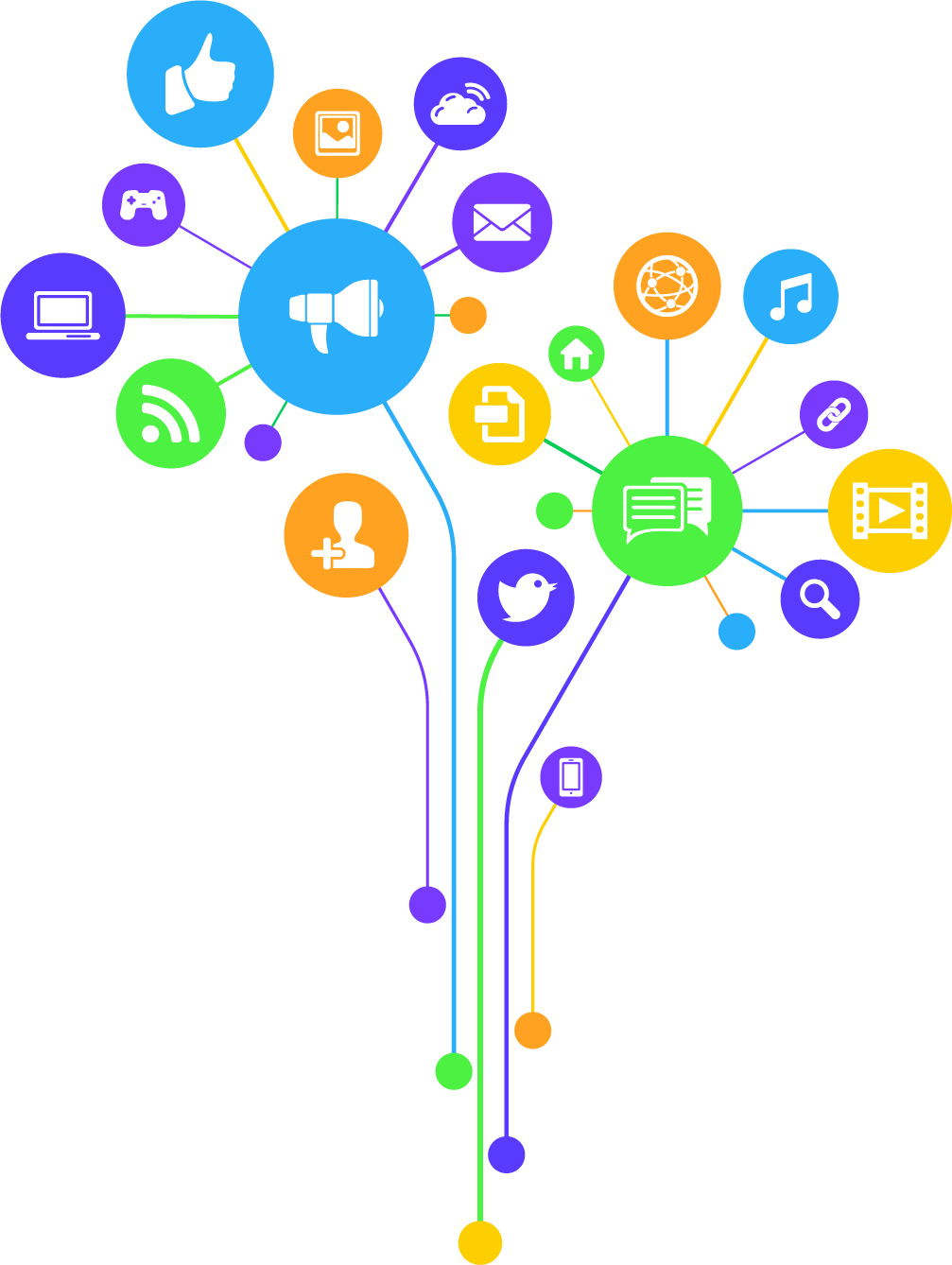 Similar to Trust Flow, this metric also comes from Majestic SEO. But while Citation Flow measures influence in terms of quantity, Trust Flow takes a look at the quality of links. The quality of a link is determined using data sets that were sourced from a variety of domains that reflect trust.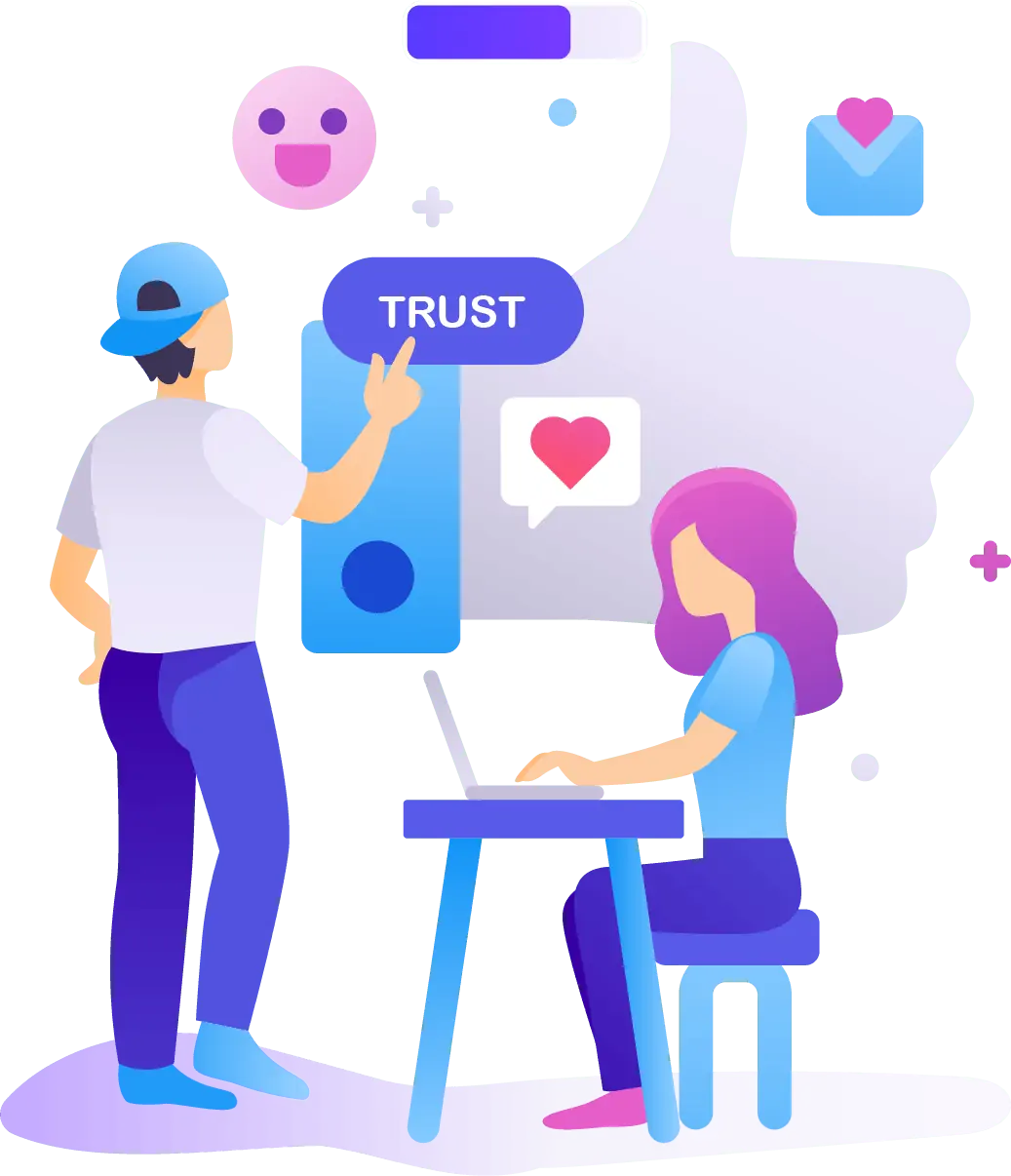 Why Should I Buy SEO Backlinks with
High Metrics?
Why are high-quality backlinks important? Backlinks help improve search engine rankings. Backlinks become more valuable the higher their scores are during backlink analysis. You can perform a backlink analysis with Google Search Console. A website with a Moz DA/PA score of 70 that links to your website is deemed more valuable than a website with a Moz DA/PA score of 20.
It is also helpful to take a look at other metrics to determine the overall quality of a link. For instance, a site with a high Citation Flow does not guarantee a high Trust Flow, which could be an indicator that its link sources are questionable. When you buy quality backlinks, make sure that links come from viral websites that have great metrics all around, not just from a single source. The best links will have high scores in all metrics.
High-quality backlinks improve your search engine ranking and keep the integrity of your website. So, you need to buy SEO backlinks from high DA/high PR pages to get great results faster. Buying backlinks might just be the solution to your ranking problems. A paid link is valuable in generating organic traffic.
But, can you buy backlinks cheap online? Is it safe to purchase backlinks online? Is buying backlinks ethical? Let's find out.
The Best Place to Buy Backlinks
Cheap Online
Websites use CSS, HTML, and PHP to create layouts, format text, and do much more. Web browsers read those codes and interpret how to display content. The tool works because you don't have to learn coding to create a site.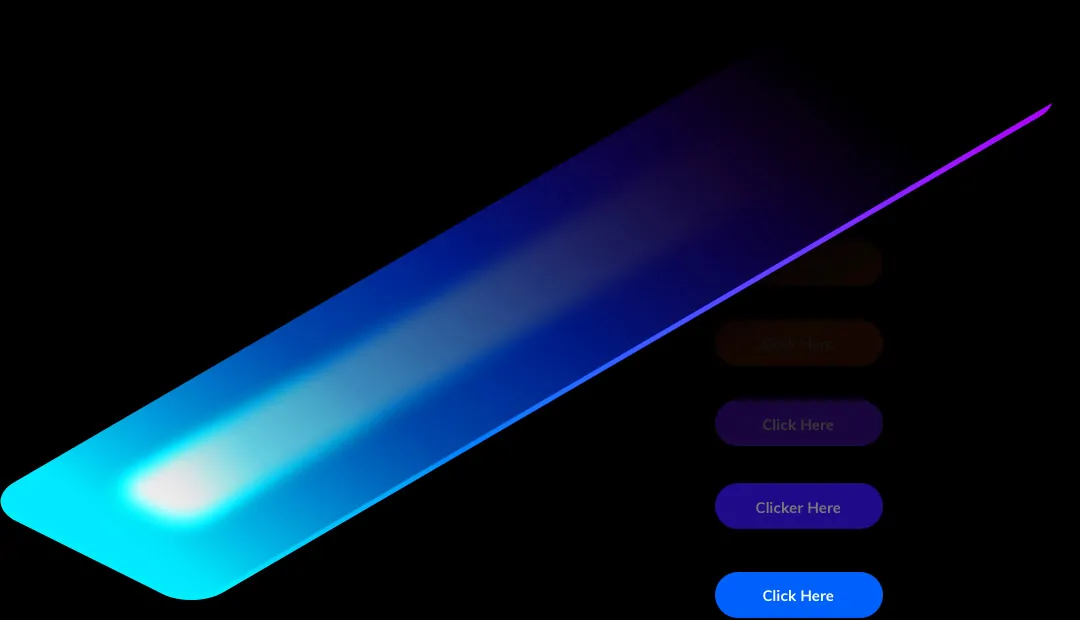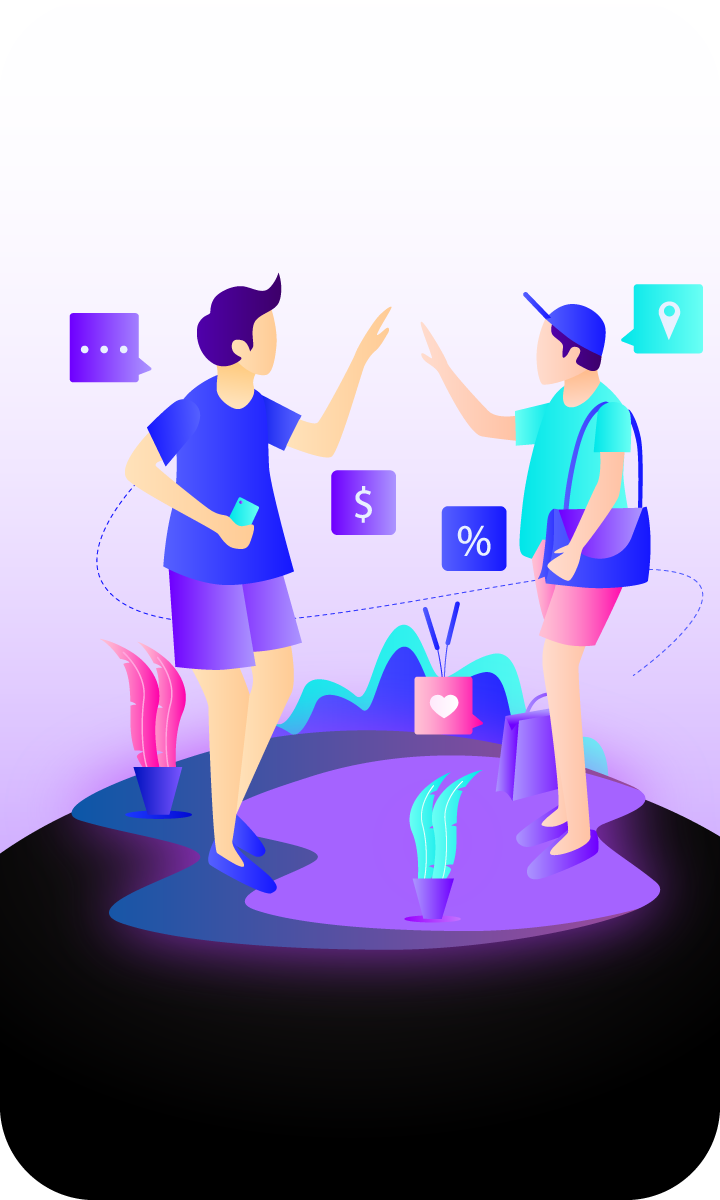 While it is highly easy to use, many people still find that professional WordPress website design is essential. We know this platform well and can help you create the site of your dreams. Because it is open-source, our developers can build plugins and a theme that meets your needs. Plus, everything is flexible, and there are more than 50,000 plugins (many free ones), which include extensions, such as image galleries, contact forms, and much more. With our experience, we can utilize these things to create an ideal website just for your business.
To protect sources and methods, no reports are provided upon delivery completion.
Request A Free Consultation