Blog
My WEdding Blog
Resources, Inspiration, And Planning Tips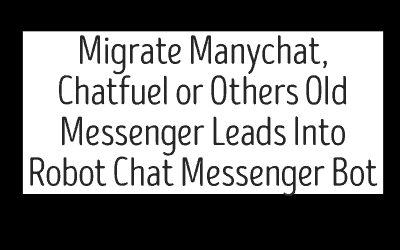 Follow this :     1. "Facebook Lead" menu     2. Then "Import Lead" and click it.     3. Find the page click the "Lead List" button.     4. A pop-up page will come in front of you. Just click the "Migrate lead to Bot" button. After confirming within few...
It's Going to be Perfect!
Let's Plan Your Big Day!