Whether you are getting started with a personal blog or planning to launch a digital marketing campaign for your business, the first step is finding the right domain name.  The decision you make now can mean the difference between rapidly growing your audience or struggling for every view.
Planning For Success: The Benefits Of A Well-Chosen Domain Name
Your domain name is your online identity, and making the right choice now offers significant benefits as your business grows.
These are the most important factors to consider, along with the benefits of choosing wisely:
Memorable — The easier it is for current and potential customers to find you online, the faster you will increase your clientele.  Choose a domain name that is catchy enough to stand out in a sea of related sites and stay away from complications like numbers and hyphens.  Shorter is better, as this reduces the risk of typing errors. Don't lose business to other companies with similar — but simpler — domain names.
Relevant — Include critical key words related to your business in your domain name. This technique gives you maximum exposure in search results, and it helps you connect with your customers. This is particularly important if your business name is too common to register as a domain name. Instead, choose a domain name that references the type of work you do. For example, there might already be a smithplumbers.com, but not a smithplumbingrepair.com. If you need to get more specific, reference the geographic area in which you do business. Local clients will find you right away if your domain name is philadelphiaplumbing.com.
Forward-Thinking — The .com extension has been around longest, so most of the domain names that meet your needs are likely to be in use. Fortunately, there are a wide variety of newer options for extensions, depending on your needs. Some examples include:
.biz: Primarily for e-commerce and business use

.co: Frequently used for companies or communities

.info: Intended as a source of information for visitors

.me: Sites set up by and for individuals, for example resumes or blogs

.net: Typically for technical sites

.org: Used by nonprofits and other non-commercial projects
Consider purchasing your domain name with all of the most popular extensions, then setting the extras up to forward clients to your primary site. You may also wish to purchase domain names that include typos and spelling errors your customers are likely to make.
You can brainstorm domain ideas and check their availability here. Plus, take 15% off any purchase with DLD.

The traffic that goes to the alternate extensions and misspelled sites is automatically redirected, which ensures your current and potential customers can find you easily.
Social Media Availability — Your social media presence is a crucial component of your comprehensive branding strategy, and it is important that you offer a consistent presence across the most popular platforms. Before you commit to your domain name, make sure it is available to be carried over to your social media pages.
Getting Started: New Vs. Expired: Finding The Domain Name That Meets Your Business Needs
When launching a new website, creating a brand-new domain name seems like the most logical choice. However, there can be significant benefits to purchasing an expired domain instead. The most obvious plus is that you may be able to find a domain name that meets your needs precisely if you are willing to consider one that has been in service at some previous point.
Lesser-known but equally important benefits are related to building your search engine rankings as quickly as possible. Expired domain names offer advantages in this area as compared to their newer counterparts for two primary reasons.
First, the older the site, the higher it scores in search engine rankings. Search engines operate on the principle that older sites are more likely to contain useful information. Second, search engines take note of the number of sites that link to your page. The previous site owner may have already done some work on building these backlinks, which benefits you.
Of course, there are disadvantages as well. The previous site might have run into issues with the search engines, earning it a ban on Google's AdSense or on Google as a whole. It is also possible that the previous page was completey unrelated to the subject of your site. Careful research into the domain name's history is critical for avoiding these potential pitfalls.
How to Find Expired Domains
If you would like to take advantage of the potential search engine ranking benefits of an expired domain, don't leave the success of your site up to chance. There are several reputable services that can provide detailed information on the quality of the expired domains you are considering.
Start off with the fully automated Domain Lord.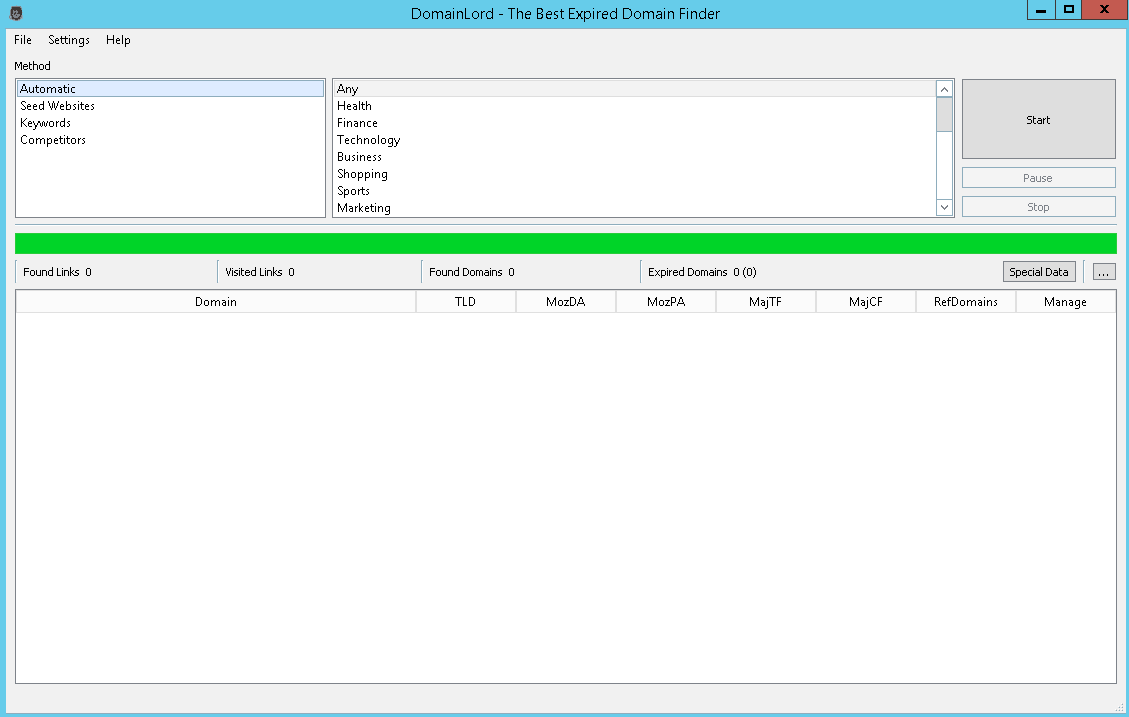 Search by Seed Websites, Keywords or Competitor Sites.
Use the tools provided to understand a potential domain's history, down to the last detail.  If you use keyword searching, you may need proxies.
Why would you want to use proxies? Google will temporarily not allow you search on the search engine if you make too many requests within a short period of time. Whether or not you use proxies is completely up to you.  You can order highly anonymous proxies that are geo located.  That means you can order them for specific locations, which makes it a much more efficient and secure proxy.  You can buy proxies here, plus take 10% off any order with code geoanonymousproxies.

You can also visit Expired Domains to search a complete listing of domains that are available to you.
Start at https://www.expireddomains.net/: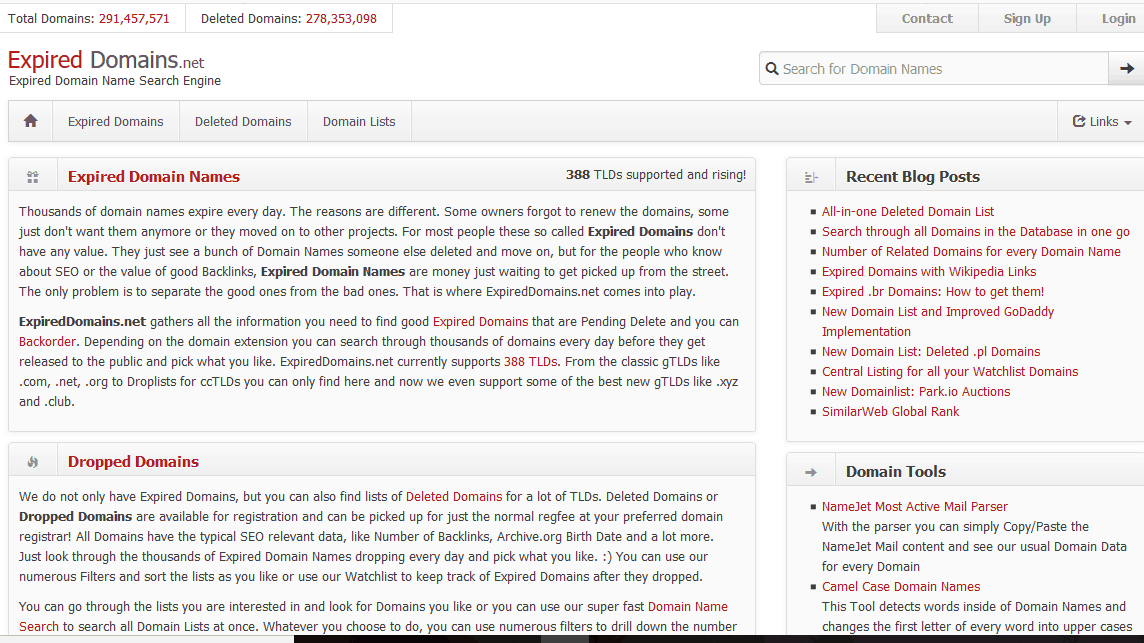 Enter your keywords into the search tool: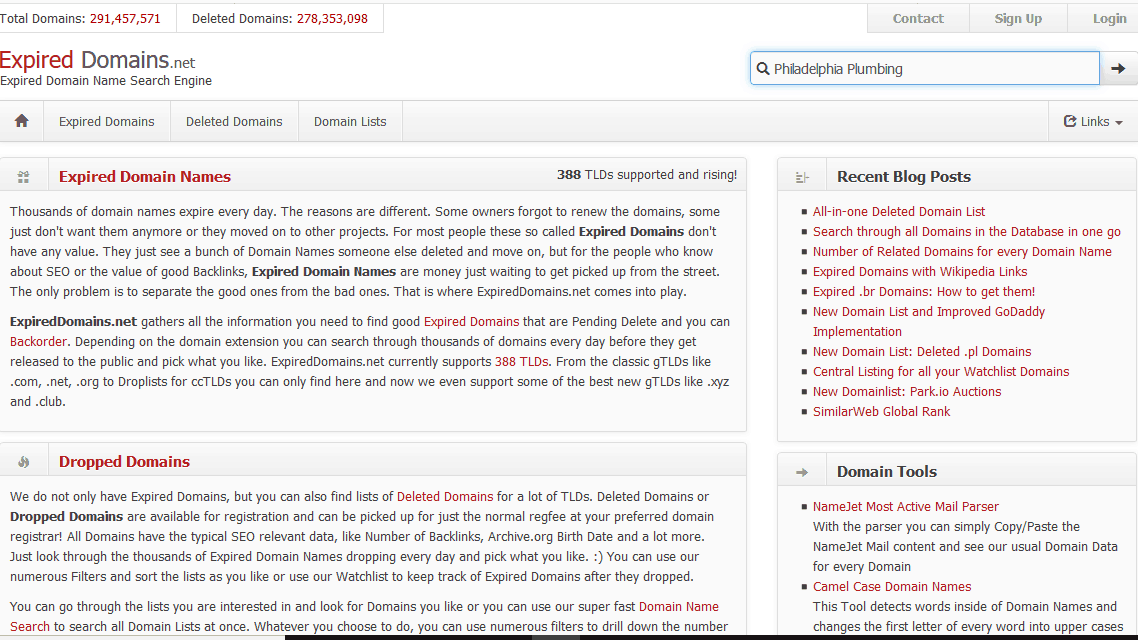 Review your results to locate available domain names and how much traffic they receive today: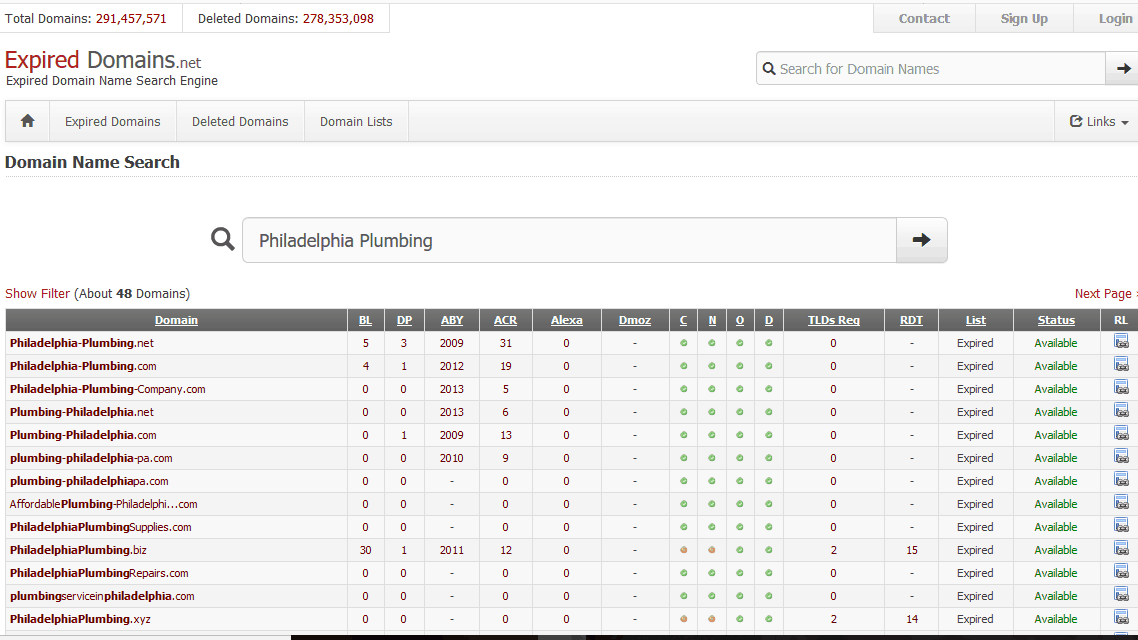 Once you have settled on a few top contenders, conduct more in-depth research to ensure you don't run into any unexpected roadblocks. Examples include:
How many referring domains does the domain have?

What is the domain authority and page authority?

Is the domain on Google's ban list?

If possible, access and review the website previously running on this domain.
You can search for domain names and check their availability here. Plus take 15% off any purchase with promo code DLD.