Social media marketing (SMM) expands your reach by spreading the word about you, your mission, and your product.   It is not as simple as just creating social media profiles and posting content online.  If planned and executed with care and creativity, SMM can be extremely effective for your business.
Define Your Social Media Objectives And Goals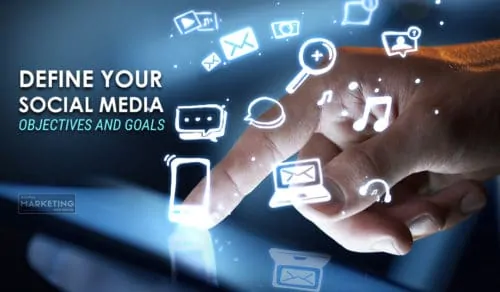 Your social media objectives can be to increase awareness about you and your brand, generate publicity, build connections, and engage customers with the goal of selling them your products/services.
Conduct A Simple Social Media Audit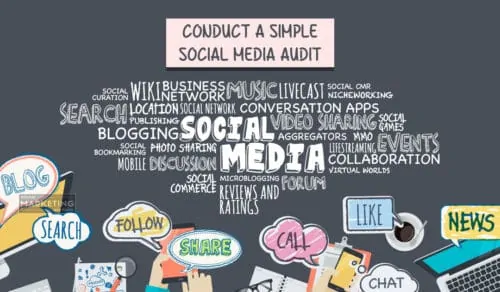 Find out who is currently connecting with you and on which social media sites, which sites are popular among your target audience, and how your competitors are faring.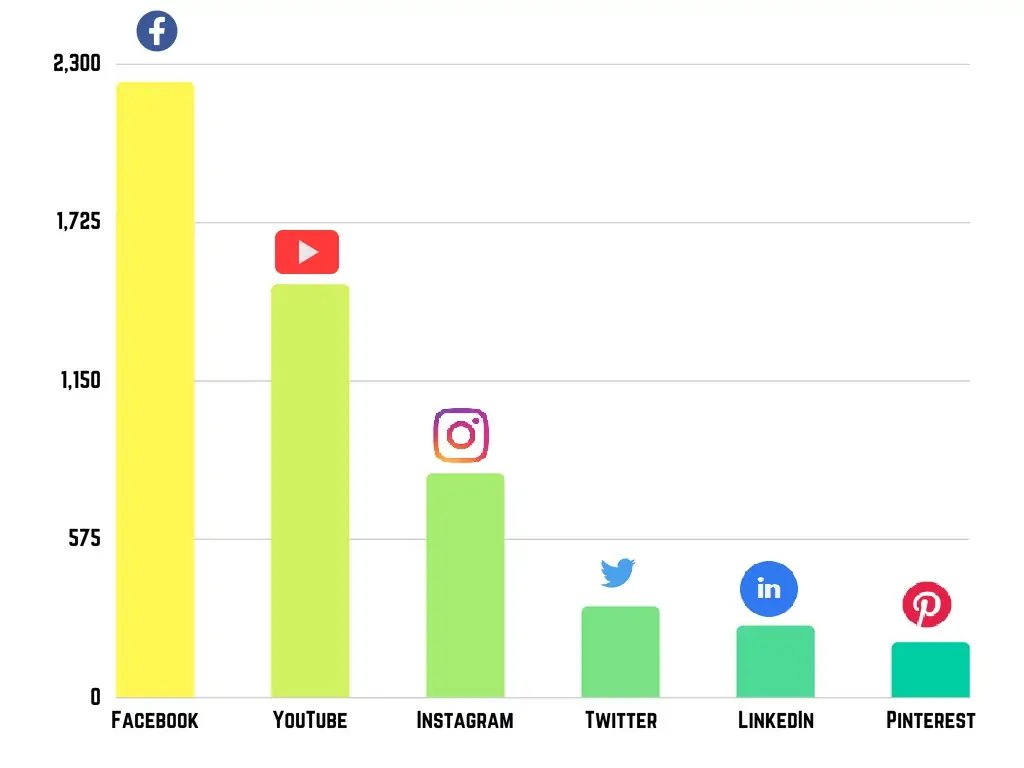 Understand the various types of social media platforms and their functions, and how popular they are.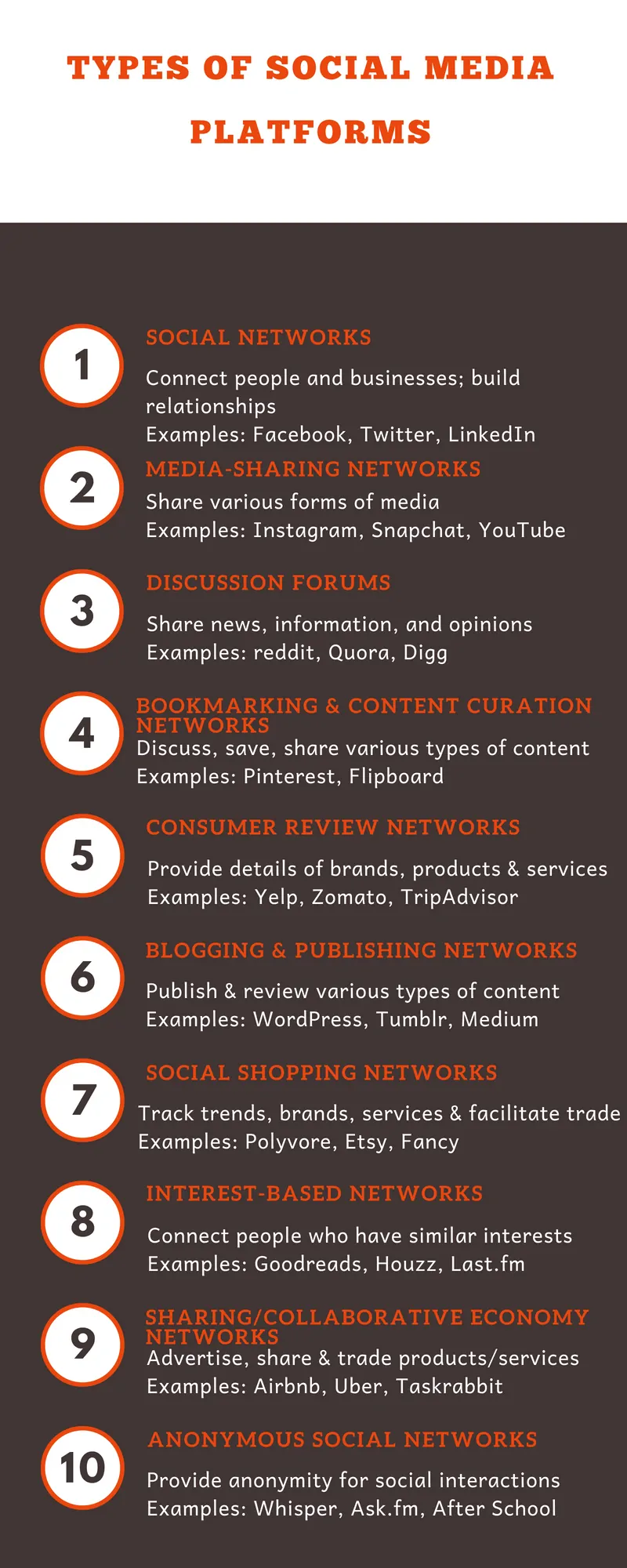 Statista, a leading online statistics, market research, and business intelligence portal, says in a recent survey that Facebook was the first social networking website to have more than a billion registered users, and that it now has 2.2 billion users active monthly.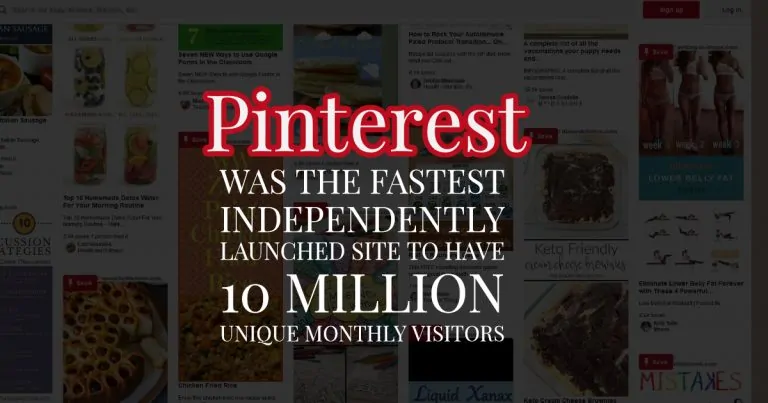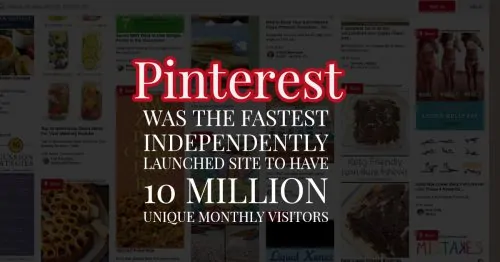 Recent newcomer Pinterest was the fastest independently launched site to have 10 million unique monthly visitors. According to the survey, Facebook users stand out for consistency of use across age groups, whereas YouTube leads in multi-use rankings.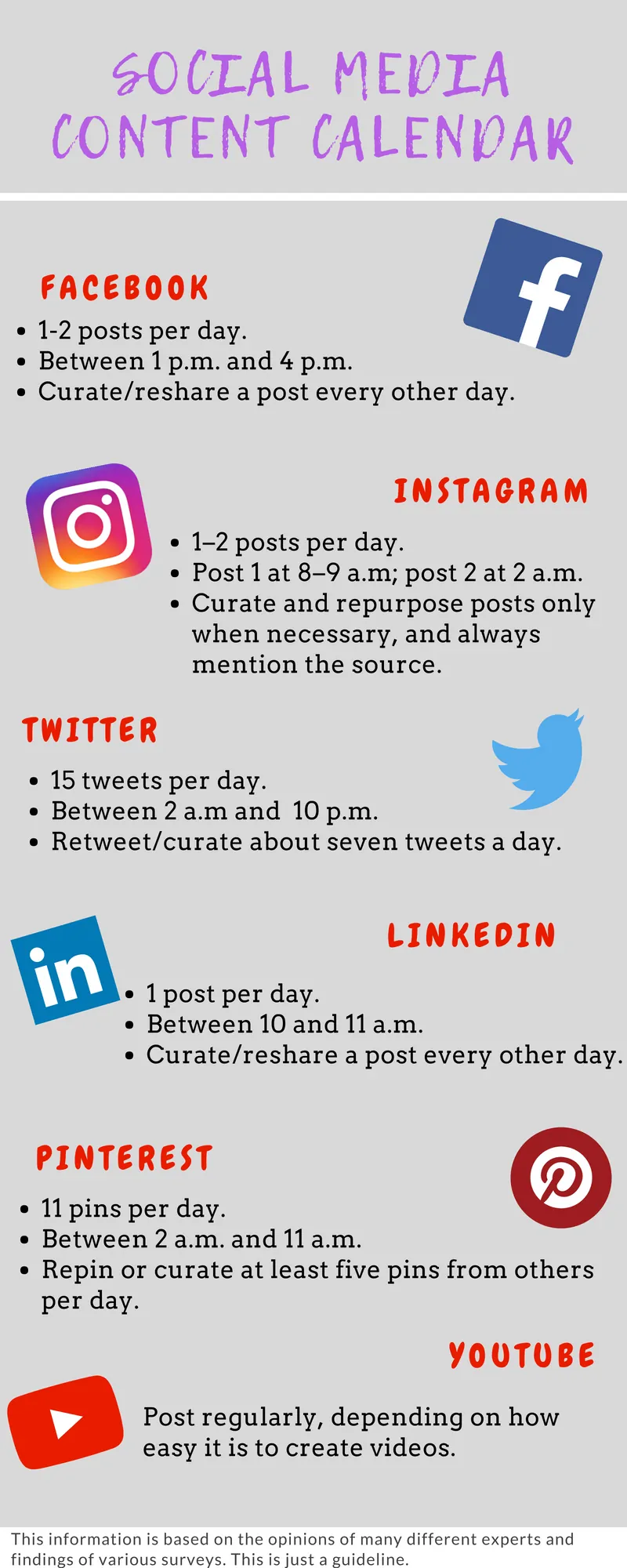 Create A Social Media Content Posting Schedule
Draft mission statements for each platform.  Consider the content you want to use and the voice, tone, and style you want to deliver it in.
Create a social media content calendar, listing the dates and times you intend to publish content on each platform.  You can even use automated marketing software or a digital marketing service to do the actual posting.
Schedule your messages in advance; you can save spontaneity for your customer interactions.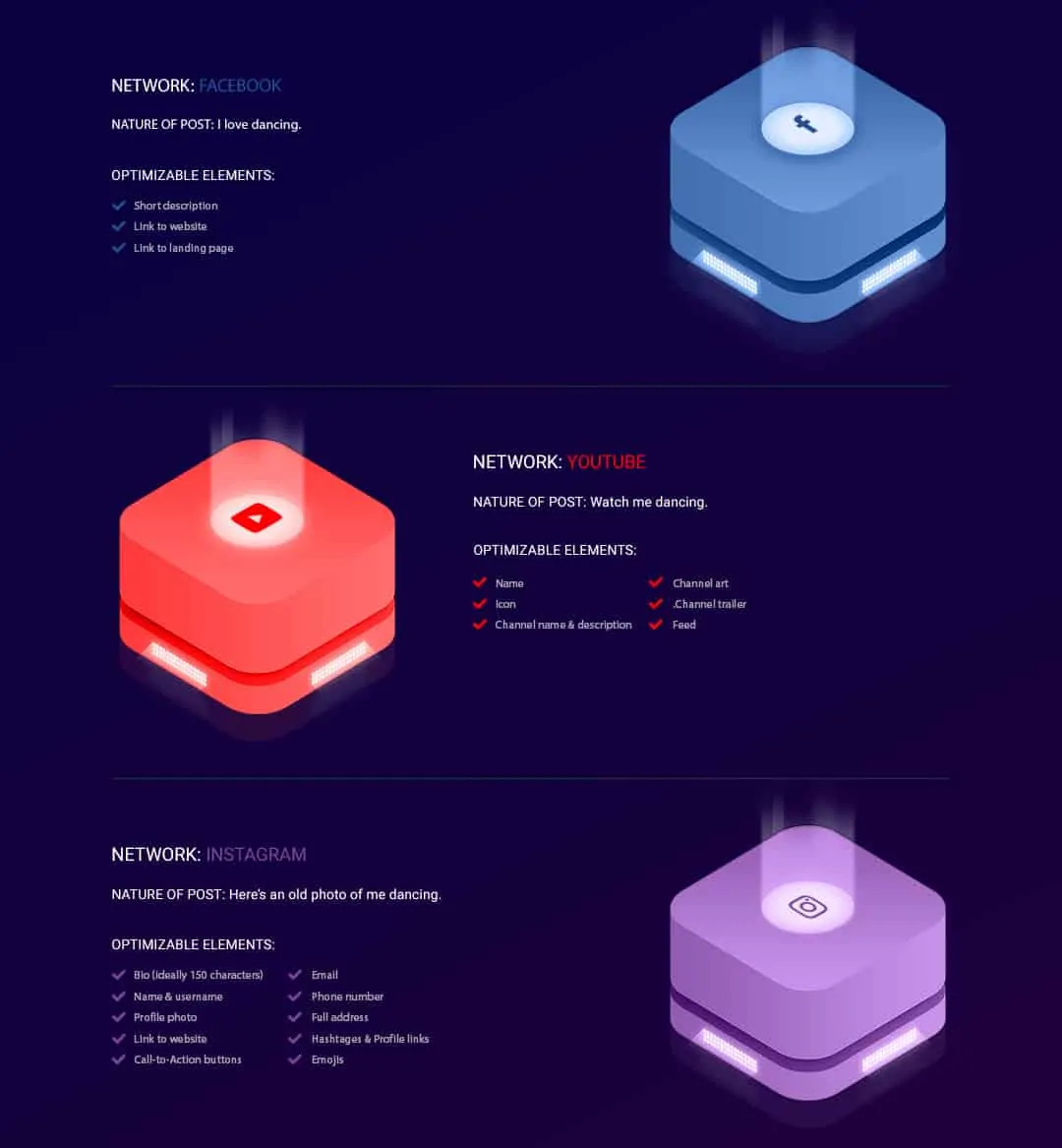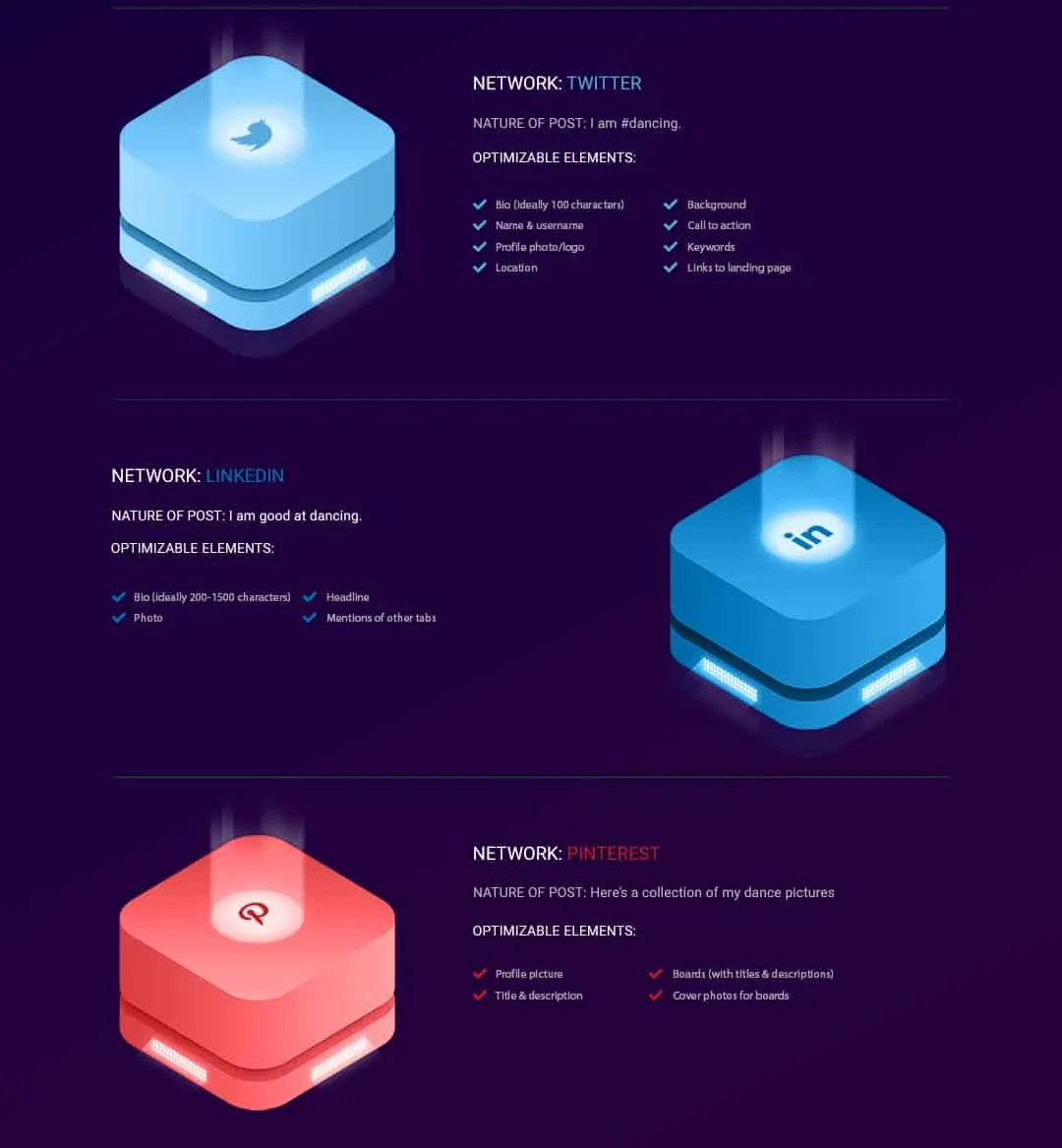 Optimize Your Social Media Profiles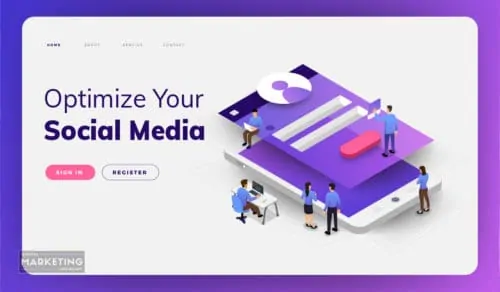 The profiles in all social media platforms differ from each other.  However, the best practices for optimizing them are very similar.
Always make sure that you provide the name that you want to be identified with in this space.  This is important in your ranking for social media profiles.
When you choose your username, keep your brand in mind.  Consider how people might search for you if they are unfamiliar with your social media links.
If your business is already widely recognized, use its logo as the profile picture; if your personal brand is more important, use your photo.  Use the same picture across all social media platforms for easy recognition. Also, ensure that your picture file is of optimal size and has a name linked to your profiles.
Use clear and concise words in your bio, as it has the potential to make or break your brand.  Introduce keywords about your business, industry, and the role you play in it.
The background to your profile can be a poster, an infographic, or even the colors of your logo.  The background can even be used to display additional information, such as contact details or the links and icons to other networks.
Make the information you want to share viewable.  Include your bio and picture because even those who may not recognize your name might identify your photo or be interested in other information.  Fill in all available spaces.
Specify your exact location, contact information, and hours you are open to gain trust, and earn more foot traffic.
Interlink your profiles, always ensuring that all your main social profiles are displayed prominently.  Create a different landing page for each link so you can track the profiles that generate the most traffic to your site.  Manipulate web design so that you share information relevant to or offer discounts to the audience of a specific network.  Add your social networking profile links to your website, email signature, and business card.
Engage in meaningful networking activity.  It's important to interact with others and share relevant and interesting information.  Update your information regularly, reflecting the changes you or the platform may make.
Gather Inspiration For Social Media Marketing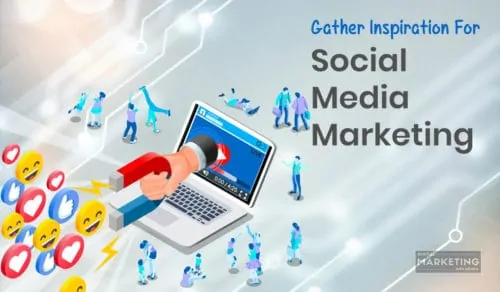 Check what information others in your industry are sharing.  Monitor what your target audience is up to, and follow and learn from industry leaders.
Gain Followers With Meaningful Participation
Always share content relevant to you, the platform, and your audience.  Write compelling titles, and use images, emojis, hashtags in posts to capture more attention.  Maintain a consistent theme on your social media accounts.
Connect with your employees, partners, and service providers who regularly engage online.  Follow the top blogs in your industry, and like, share, and comment on their posts.  Collaborate with brands who have similar interests but different types of products and services.  When people engage with you, respond.
Advertise your products and services.  You can even start a Facebook group, conduct a weekly Twitter chat, or ask questions to encourage engagement.  Similarly, create a fear of missing out (FOMO) by running contests and giveaways, introducing referral discounts, promoting experiences/events, and offering products/services to a select few loyal customers.
Most of all, understand the etiquette of each platform and participate with decorum.  Steer clear of anything indecent, dishonest, or damaging.
Set And Track Metrics To Measure Success
Make every action on social networks measurable in some way.  Indicators of your success can include vanity metrics such as shares, retweets, and likes, the number of clicks your links get, page visits driven by social media, web referrals, leads generated, conversion rates, and sales figures.
Adjust Your SMM Plan Regularly
As time passes, new networks may emerge.  You may attain targets, shift your goals, or encounter unexpected challenges.  You may add new roles or change your social presence.  Your SMM plan should evolve constantly to incorporate these inevitable changes.