Search engine marketing can be a daunting and difficult task, nobody likes to lose money. What does it take to make a successful paid search advertising campaign? It all starts with your website and a clear goal for your advertising campaign.
Before even thinking about beginning any type of campaign which costs capital, it is important to make sure your website is optimized for conversions as well as user experience. If you haven't already, take the time to optimize your website.
Now that your pages are optimized, there are a few rules to understand when it comes to advertising with Google Adwords.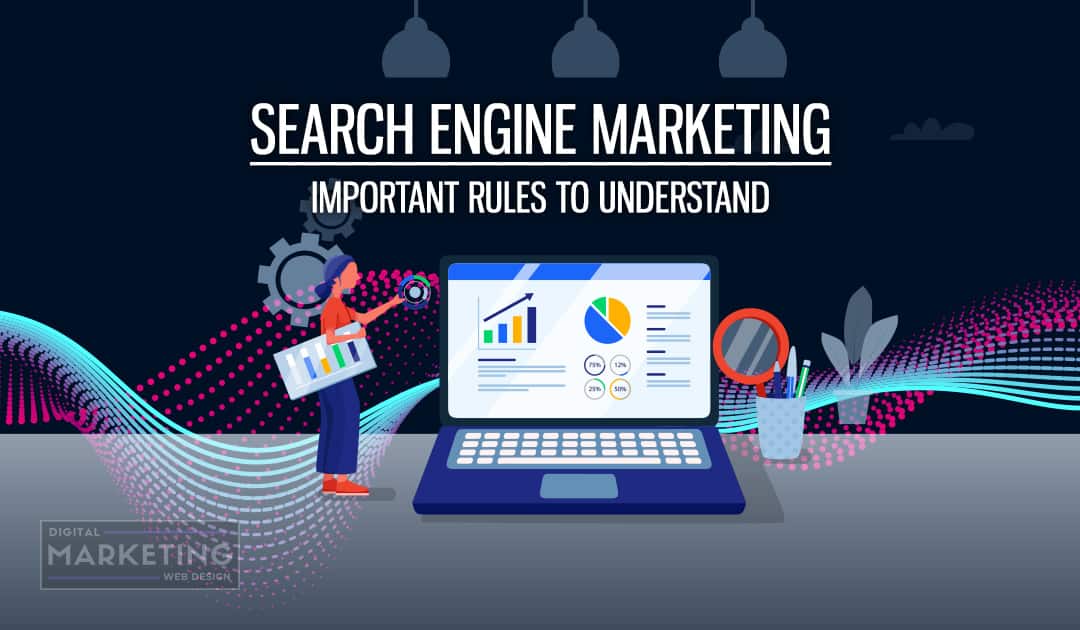 Search Engine Marketing – Important Rules To Understand

You never want to sound exactly like your competition. Never be like them, think of how you can stand out from your competitors.
Google your desired keyword, take in their ad copy and think how you can stand out from them.
You do not have to stuff your ad copy with keywords for it to perform better, your landing page does not have to be stuffed for the keywords.
It is all about user experience and differentiating yourself from the competition.
Think of how you can write an emotional ad that compels action. Use language that triggers thought and emotion. Focus on the solutions. Remove doubt, attain trust and authority. Identify and expel problems or fears.
If the CPC for a keyword is high, it is because people are bidding on it to be so.
That can be taken as a strong indicator that the keyword does convert.
If you are having issues with a particular keyword converting, make sure your landing page is optimized for success and your offer is competitive enough as well as relevant to the audience for that keyword.
If a keyword is showing a constant high cost per click, switch to exact match and utilize negative keywords to optimize the ad delivery.
Double check your assisted conversions metric to see if it is paying off.
Utilize as small amount of keywords in your ad group as possible to better measure your results. Make sure every keyword in each ad group is highly relevant or a variation of some sort.
Always place your best performing keywords in their own ad groups.
Use as many ad extensions as you can. The more ad extensions you utilize results in your ad becoming larger and larger than your competitors! It is imperative to make sure that each extension is uniform with that ad set and landing page.
Stop split testing small grammar changes. Split test larger ad copy changes and writing styles.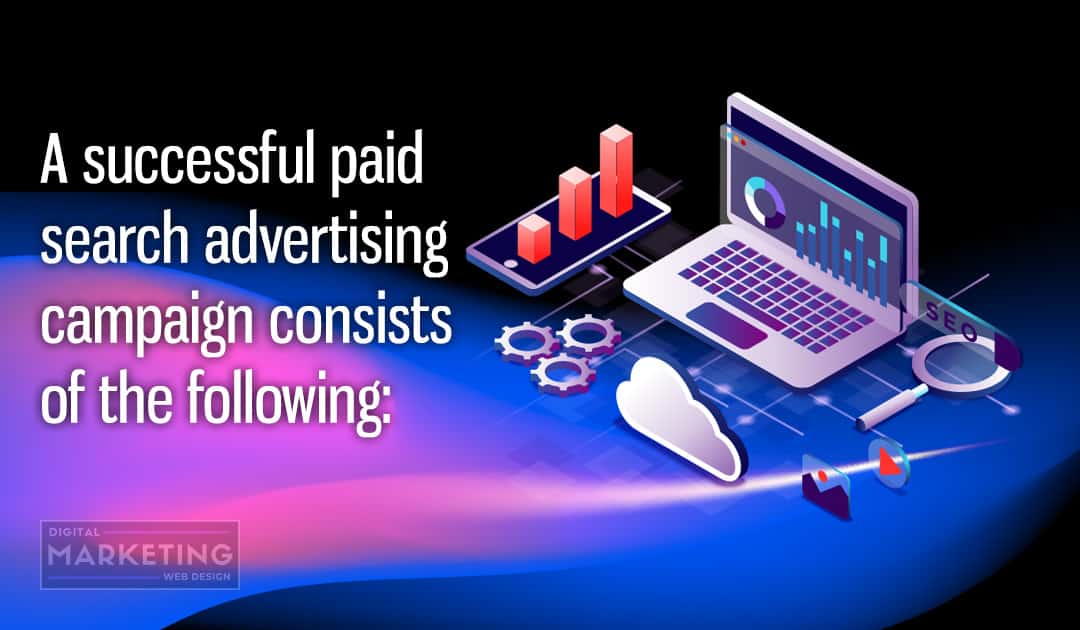 A successful paid search advertising campaign consists of the following:
The goal of any search engine marketing campaign should be to generate sales, not brand awareness. You can track sales, brand awareness is much more difficult.
Utilize conversion tracking to better track which keywords are generating sales and which are not performing. Conversion tracking is crucial to any successful campaign.
Use negative keywords. Removing keywords that are not assisted conversion performers, will help save your budget and serve your ad to a more relevant audience.
Use custom audiences and geo-targeting. With conversion tracking and other data, you can create custom audiences as well as lookalike audiences that behave and purchase similar to your existing customers.
Utilize remarketing. Google's ability to remarket via search and display is a powerful feature that with the proper technology installed on your website, will allow you to send personalized advertising messages to individuals who have taken specific actions on your website.
Implement every level of keyword targeting into your campaign. Utilize exact, phrase, and broad match keywords and optimize for success.
Target mobile users separately and spend more to reach them. Google Adwords allows you to pay more to reach specific users based upon their devices. Mobile traffic is proving time and time again to convert better than desktop traffic and should not be ignored.
Never mislead customers with false or overly exaggerated ads. It is important to make sure your landing page, advertising keywords, and copy are all cohesive and relevant.
Test and optimize every aspect of your campaign. This includes keywords, ad copy, landing pages, bids, and budget.