Paid Search & Display Advertising campaigns are essential to increase conversions!
To start setting up custom conversion audiences in Google Ads you first need to Login to your Adwords account.


Click the tools icon.
Under Shared Library, select "Audience Manager".
Click the blue "+" icon.
Click "Website Visitors"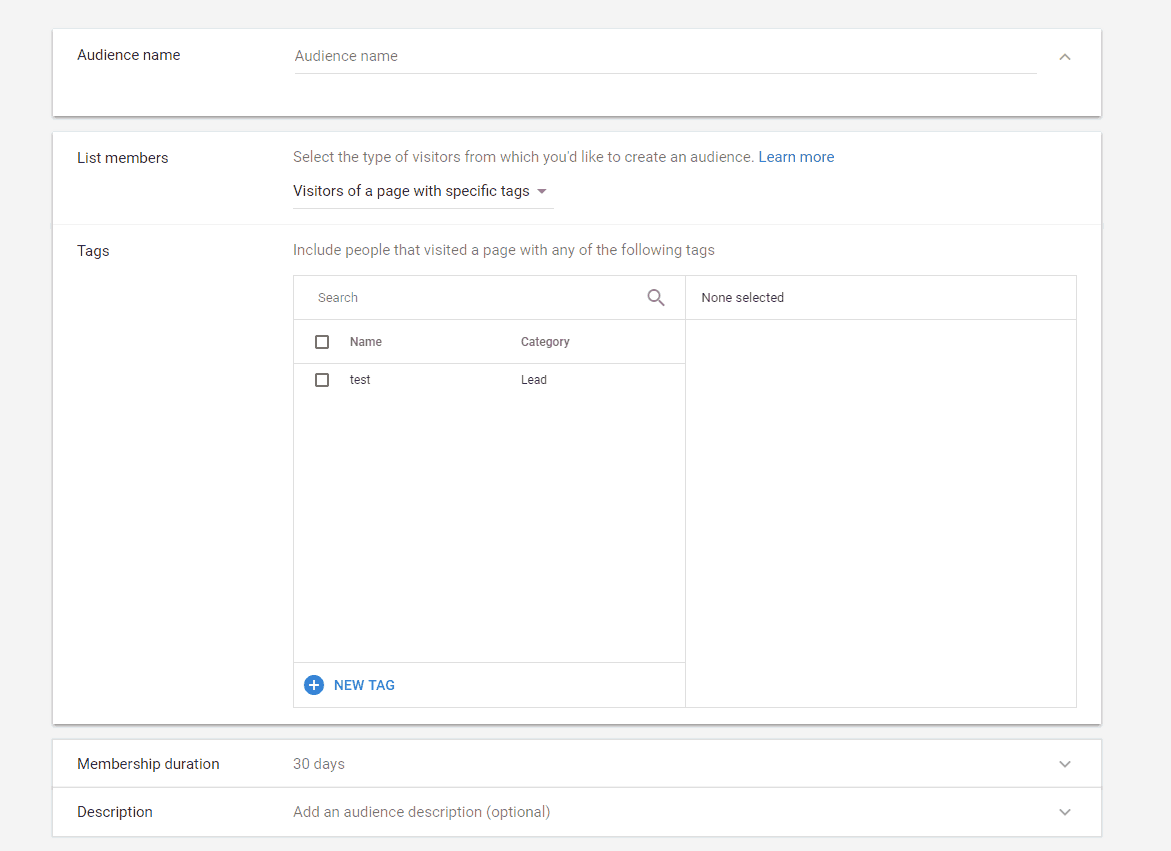 Enter your audience name.
Under list members, select "Visitors of a page with a specific tag".
Find and select your custom conversion event.
How long do you want individuals to be in the audience for? Set the membership duration for that amount of time.
Finally, add your audience description and click "Create audience".
Congratulations, you have setup your first Custom Conversion Audience!