Designing a company website is the first big step for any businesses looking to establish their online presence. A well-formatted website builds confidence and trust in the products and services you offer while making it easy for potential customers to discover your brand.
Still, even the most advanced web design projects will show little return on investment if visitors are not able to quickly locate your newly established website. This is where the power of SEO comes in.
What Is SEO?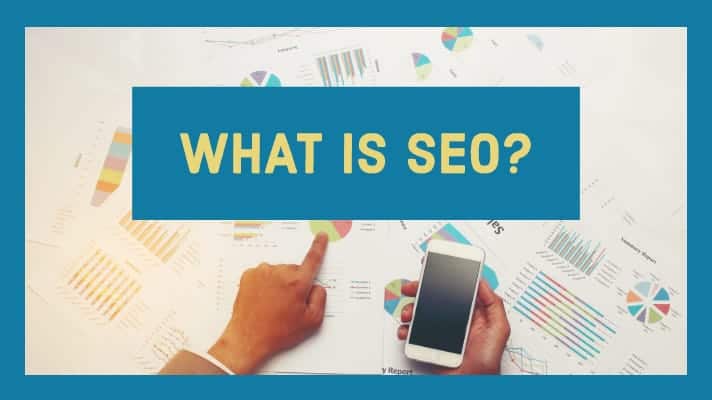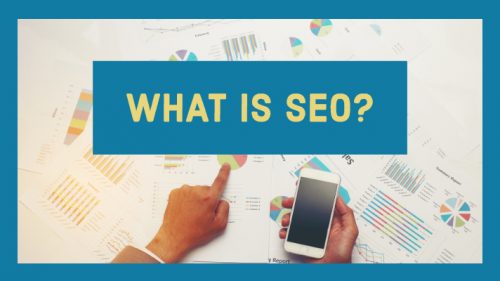 SEO (Search Engine Optimization) has been an essential part of website development for quite some time now. By optimizing your website's structure, both in content and design, you make it easier for your new site to get discovered in popular search engines, especially Google. Since most people use search engines to find new brands, products, and services, an efficient SEO strategy should be a staple in your website marketing efforts.
The Importance of "Long Tail" Keyword Analysis
The SEO process all starts with keyword planning, specifically focusing on "long tail" keywords. For example, if your website was designed to sell running shoes to an audience of athletes, simply optimizing your website for the vague term "shoes" might not bring you the same success as "athletic running shoes." While longer keyword terms typically receive less search volume in the search engines, the visitors who use these terms are much more targeted and more likely to find value in your website.
Once you've completed the proper keyword analysis for your site, it's time to get to work optimizing your site's structure and content. Below is a step-by-step on-page SEO guide to get you started in the right direction.
Meta Titles and Descriptions

When individuals type their searches into Google, they receive a list of results that the search engine deems most relevant to the topic they are searching. The importance of optimized meta titles and descriptions is recognized in the first few webpage results we get when searching for "athletic running shoes."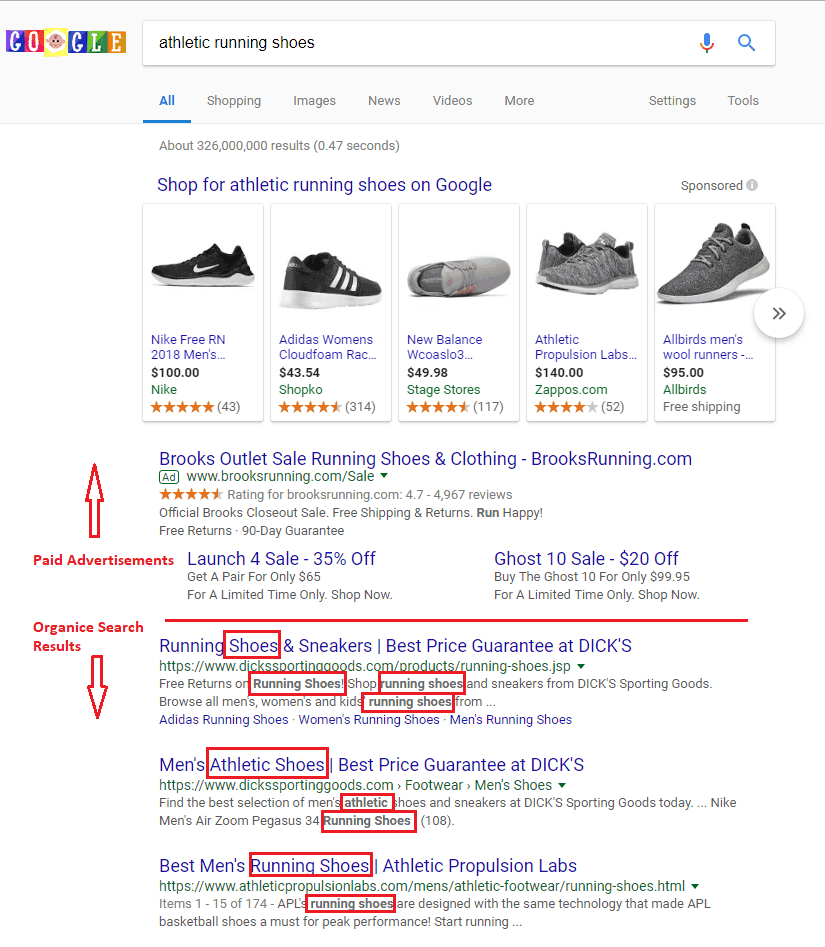 Google's algorithms use the placement of keywords in the meta title of pages and descriptions to associate specific pages to user searches. You should optimize each of your web pages or posts with any keywords you're hoping for those pages to rank for. Titles should be limited to 70 characters in length, while descriptions can be up to 150 characters.
Keyword Placement and Density
Content is the key to any successful SEO campaign. When looking to rank for specific keywords or terms, it's vital that your web content maintains a certain amount of keyword density. This consideration shows the search engines that your pages are relevant to the terms getting searched.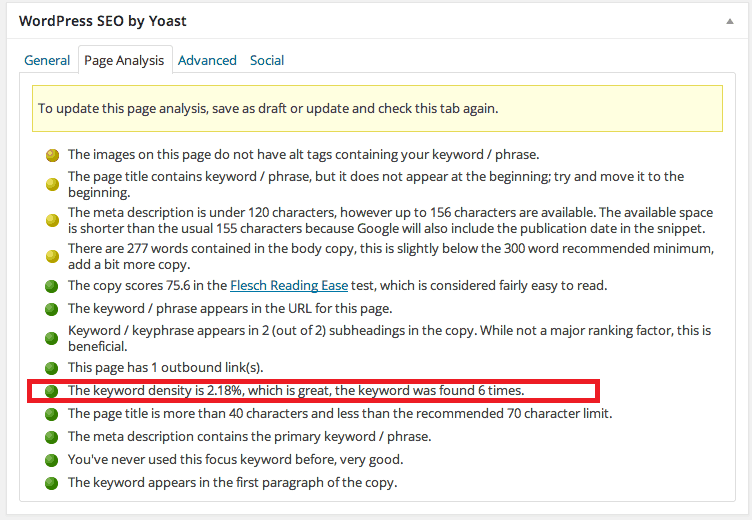 Your keyword density goal should be between 1-3% for each page of content. Having a keyword density that is too large may come across as spammy to the search engines, and they will not view your site as credible. There are many online tools available to check the keyword density of individual web pages. Yoast is a great WordPress SEO tool that can verify this status in real time for every page of content created.
Header and Title Tag Usage
Making changes to the font and sizing of your text on a website may look visually appealing, but this doesn't necessarily help with SEO. However, applying header and title tags on your website is a great way to help Google understand the relevance of your topics.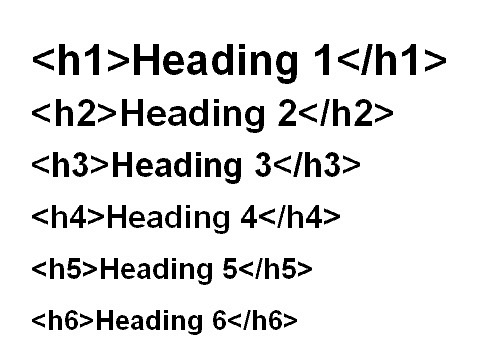 Title tags and header assignments (H1-H6) descend in sizing and relative importance. Typically, websites will use the tags accordingly:
H1 Tags – Page Titles
H2 Tags – Secondary Title or Tag Line
H3 Tags – Subheadings
H4 Tags – Secondary Subheadings
H5 & H6 Tags – Less Important Subtopics
By strategically placing keywords in your titles and subheadings, you can help Google rank each of your pages for the keywords you're looking to target.
Image Filenames and ALT Tags
When using imagery on a website, typically this provides little value to your search engine optimization efforts. However, Google does take notice of the image file names and ALT tags associated with images on your website.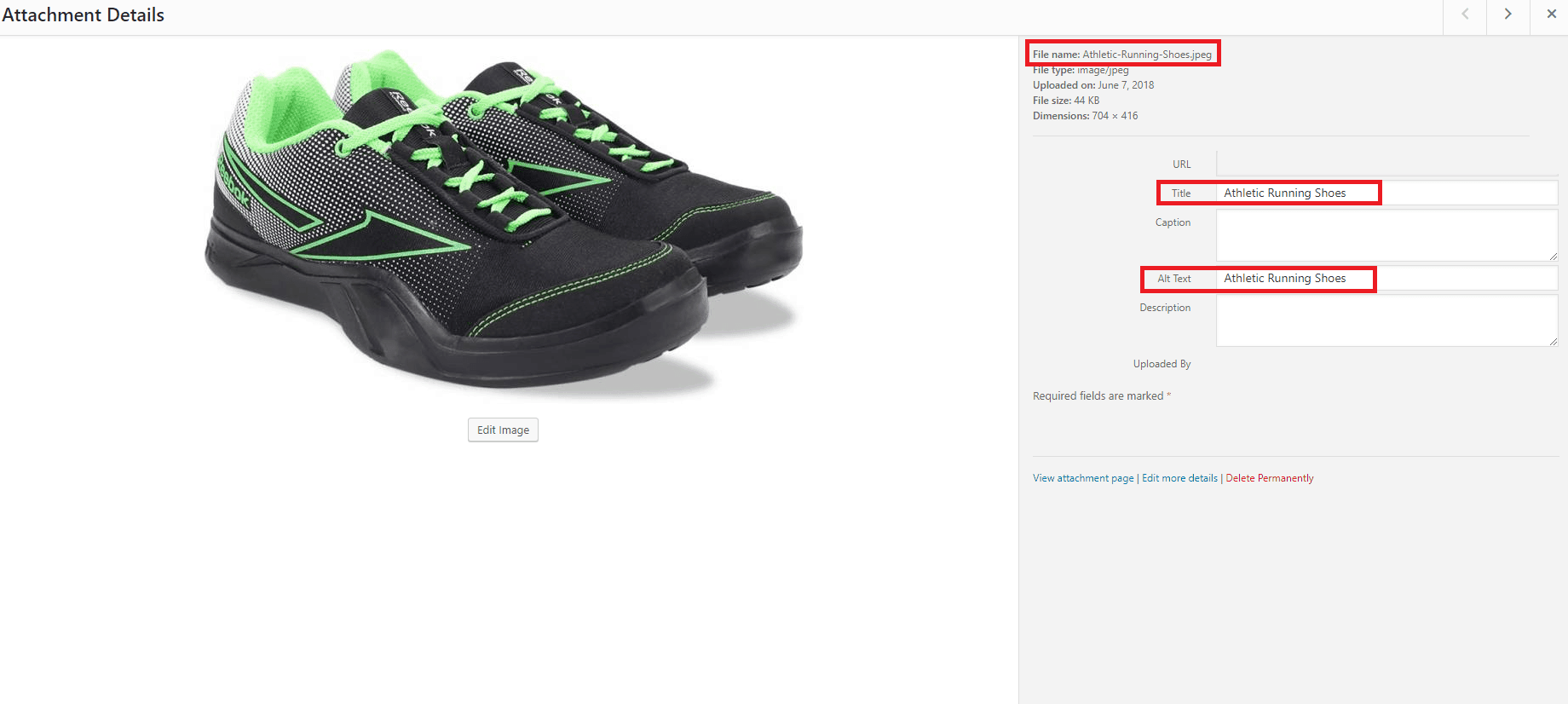 ALT tags are referenced in the coding of your website when defining attributes of your content and are another way to establish keyword relevancy.
Internal and External Linking
Creating both internal and external links on your website is a critical component of an effective SEO strategy. On-site navigation is essential to Google as it leads to the better user experience for visitors landing on your site.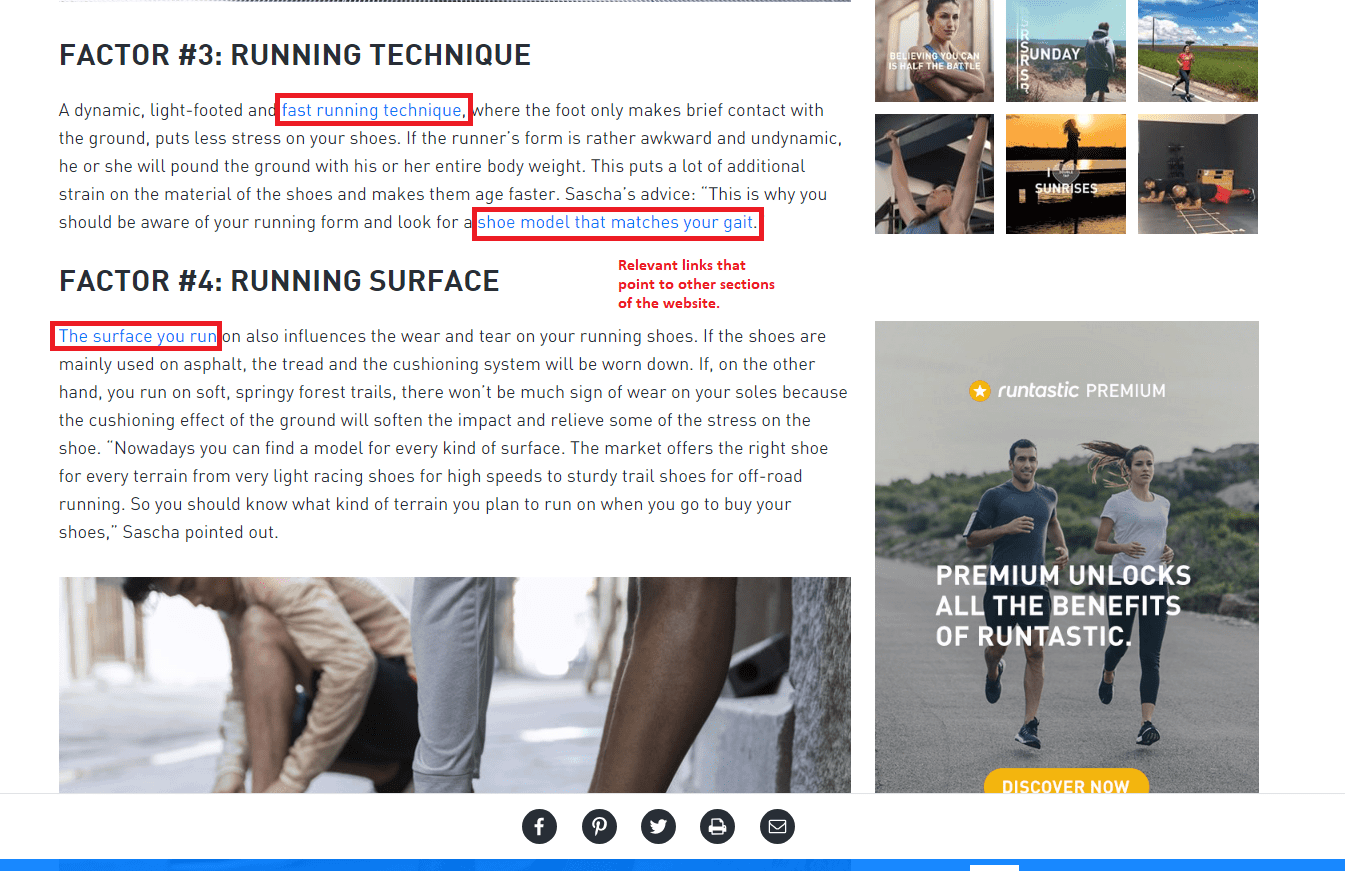 Internal links make it easy for your visitors to find relevant information on your site continuously. Google takes notes of these links when crawling your site and associates the terms you use to help categorize their importance in search engine results pages. It is best practice to include 2-3 internal links per web page.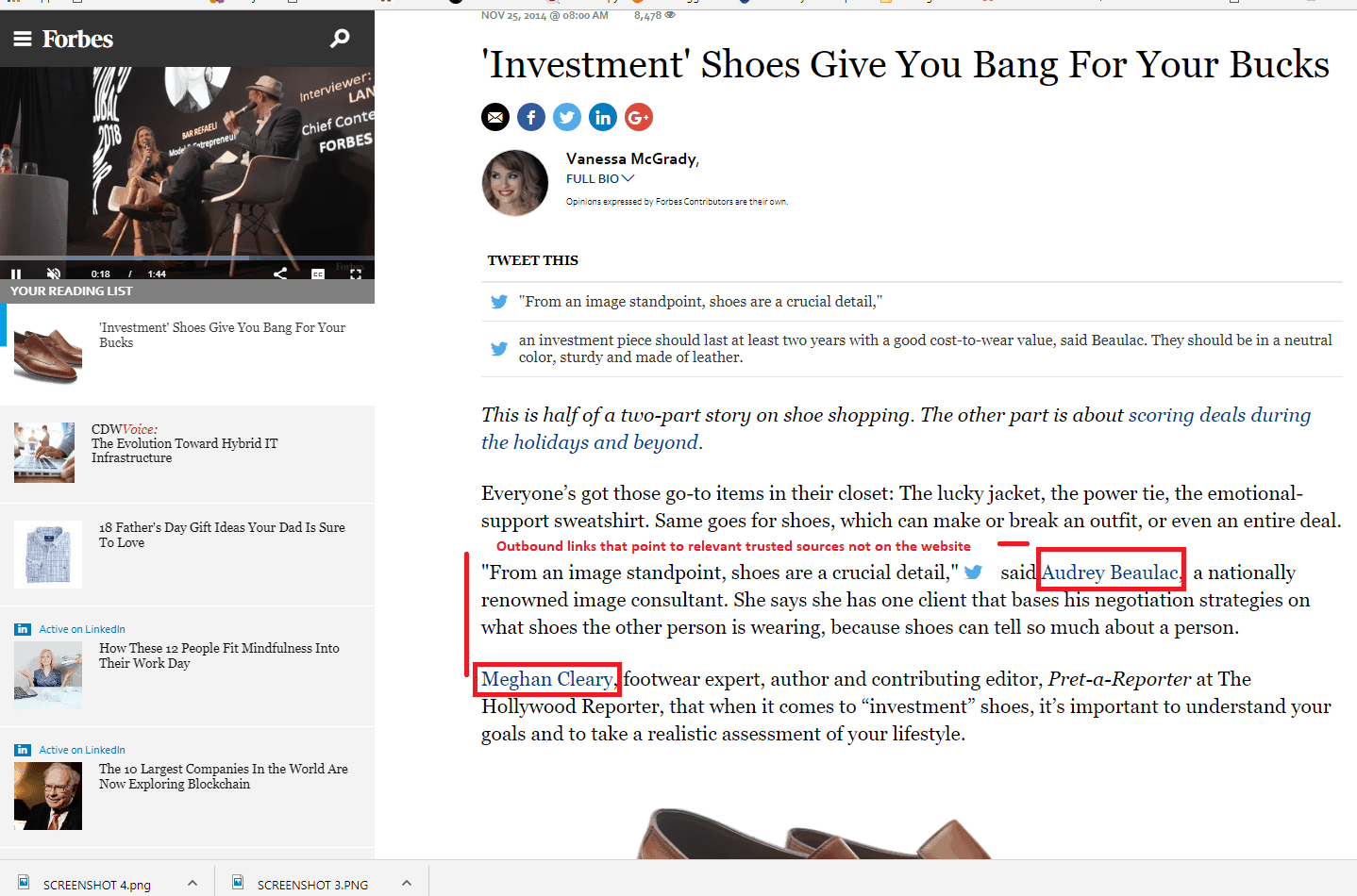 Outbound links are another great way to associate your brand or services with other relevant sources of information and prove to Google that self-promotion is not your only goal. Google will reward this effort by giving your site better searchability on their search engine.
Website Responsiveness and Loading Speed
With today's advancements in mobile browsing technology, more people are using their smartphones and tablets to search for websites than ever before. Due to this fact, it's essential that sites utilize responsive themes that automatically adjust page loading and viewing formats for mobile users.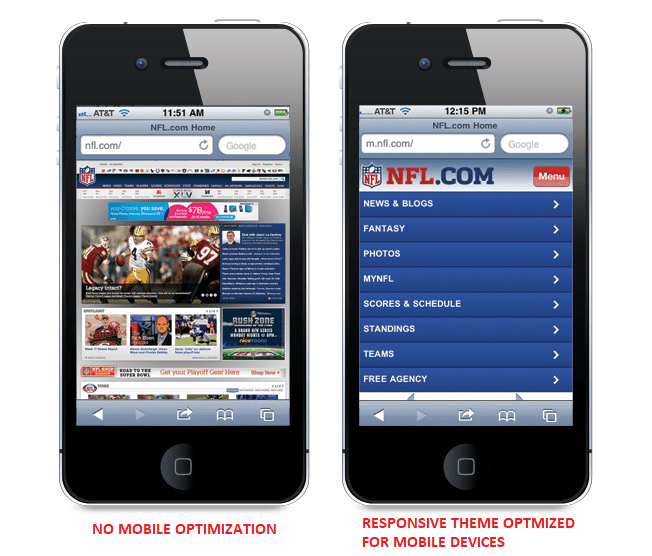 Responsiveness and loading times are important ranking factors that Google uses in its search engine to prioritize search result pages. Luckily, Google makes it very easy to test this functionality on your website through the use of their free developer tools.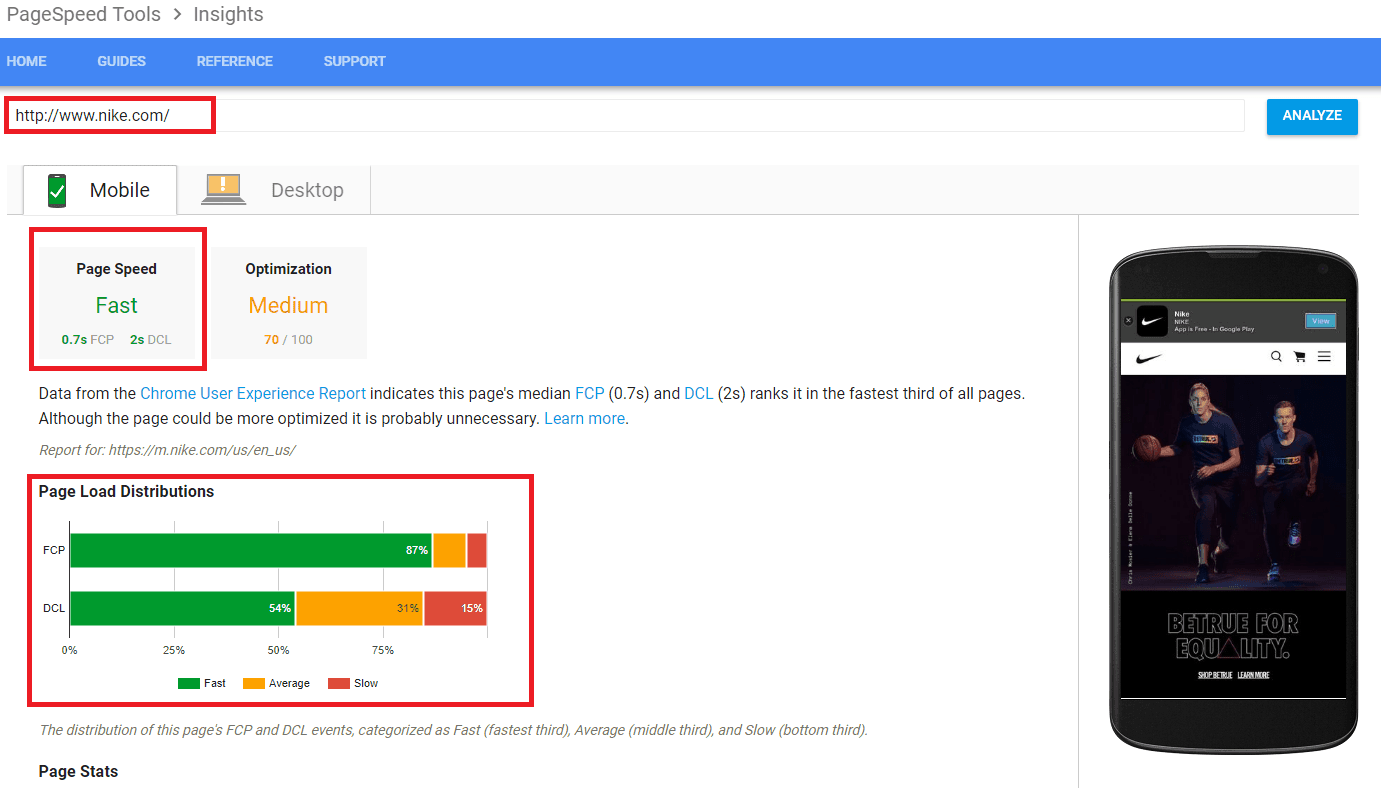 By auditing your website regularly and ensuring it maintains quick loading times, you will significantly impact the positive results from your SEO campaigns.
On-page SEO is an integral part of your website development process. As the content and structure of your site continue to change over time, it's essential that you always keep your primary goal in mind – getting more web traffic. By deploying these on-page optimization techniques, you'll ensure your website is easily searchable and continues to create a better user experience for all of your visitors.